Alumna Margaret Luciano '15 Ph.D. Continues to Win Recognition for Research
Margaret Luciano '15 Ph.D. (management) was recently awarded the J. Richard Hackman Award for her Ph.D. dissertation. The award is given to a recent graduate whose work shows the greatest potential to advance the understanding of groups beyond one discipline.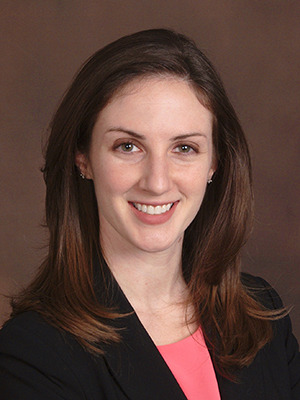 Luciano's dissertation, "Unpacking the Dynamics of Cross-Unit Coordination: A Multi-Level Quasi-Experimental Investigation," studied 2,357 hospital-patient transfers between units over a 16-week period and investigated the implications for patient care.
She received the Hackman Award at the 2016 INGRoup conference in Helsinki, Finland in July. Her adviser, UConn Management Professor John Mathieu, was also in attendance.
At the award ceremony, Luciano's dissertation was described as "theoretically sophisticated and interesting, methodologically rich and analytically eloquent." Her research improved the work processes and quality of work life for hospital employees, improved patient quality of care and paid dividends to the hospital, the award committee concluded. "She not only advanced our science, but also our practice," they said.
Luciano is now an assistant professor of management at Arizona State University.