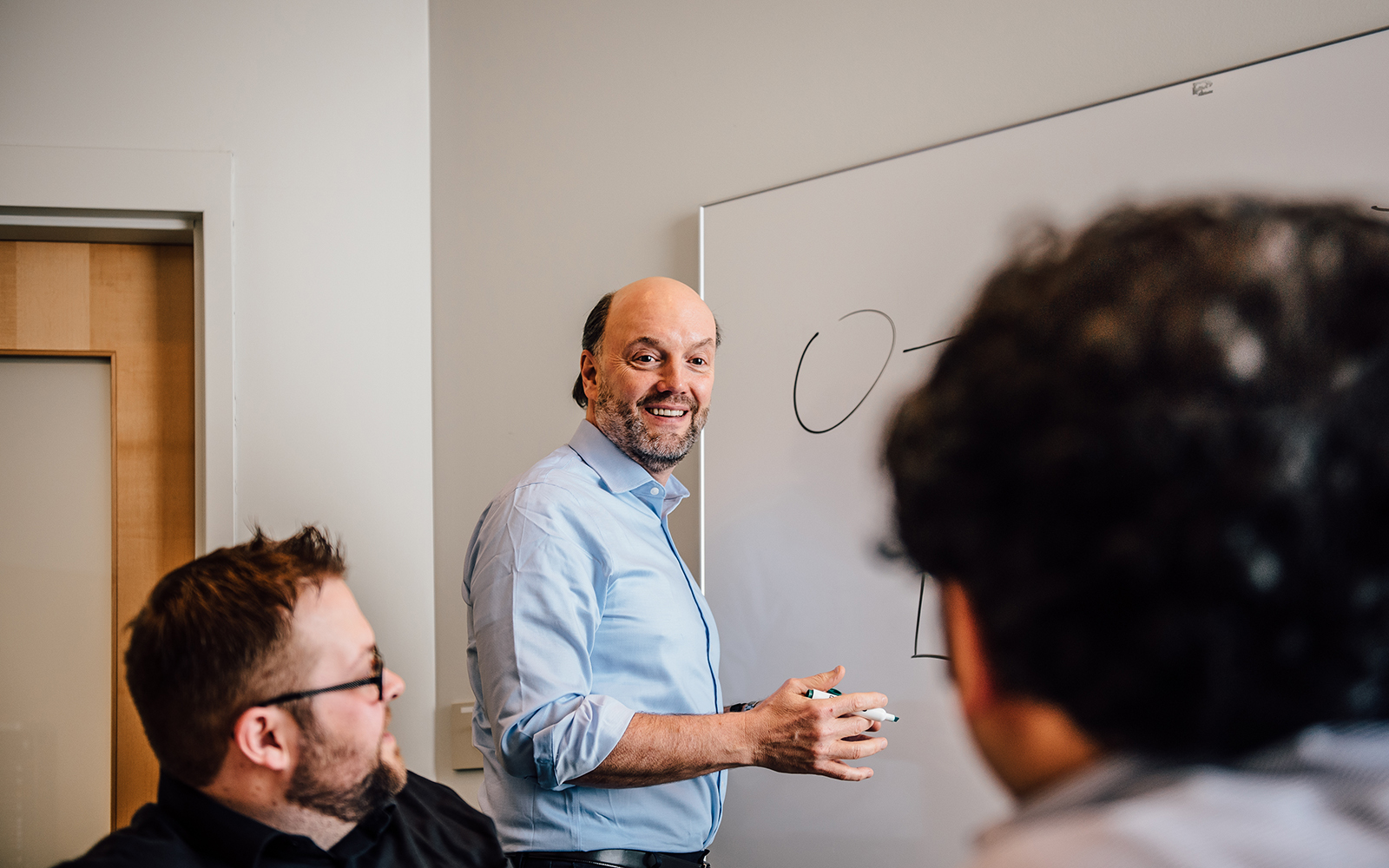 Professors in the Management Department at the UConn School of Business are among the most prolific and highly regarded scholars in the nation, according to a new report.
Over the last five years, the UConn management faculty ranked No. 17 in the nation, based on the number of articles published in eight top-tier management journals, according to the TAMUGA Rankings, prepared by Texas A&M/University of Georgia.
During the five-year period, UConn management faculty published 22 scholastic articles, or an average of two per professor. This level of productivity means that the UConn's researchers topped their colleagues from prominent research-focused universities, including: Harvard, Duke, Boston University, University of California at Berkeley and Michigan.
The UConn researchers' work appeared in prominent journals including: The Academy of Management Journal, Strategic Management Journal and Organization Studies.
"The Management Department continues to win teaching and service awards while still producing high-quality research recognition and initiating important conversations in management, strategy, and entrepreneurship" said Lucy Gilson, head of the Management Department.
In addition to their outstanding academic contributions, the management department's faculty play key leadership roles in the Connecticut Center for Entrepreneurship and Innovation, UConn's Innovation Quest, the Geno Auriemma UConn Leadership Conference, the Werth Institute, the UConn Business-Law School Negotiation Challenge, and the Masters in Human Resources Management, Gilson noted.
"Our team is committed to the teaching and service mission of the University, and still publishing at this impressive level," she said. "We have an incredibly high-caliber team."
"Perhaps the most rewarding aspects of our research is that it is typically done along with our Ph.D. students, enhancing our faculty's expertise while encouraging and mentoring future academic leaders," said Professor John Mathieu, a Board of Trustees Distinguished Professor, the highest honor awarded to UConn faculty.
"In the Management Department, our findings are designed to enhance business and organizational effectiveness, whether that is looking for ways to increase corporate competitive advantage, creativity and innovation, or the safety and efficiency of surgical teams. In turn, these insights enrich our teaching across the board, from undergraduate to MBA classes."
For UConn students this means not only are they learning from the top scholars but they are also hearing about research results and findings years before they ever appear in a text book, Gilson said. And while these rankings are based on top-tier academic publications, the research being conducted by UConn's management department have applied implications that impact the decision making of organizations ranging from NASA to local banks to family-owned businesses, she said.