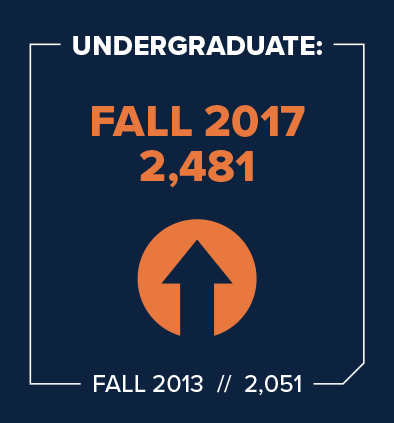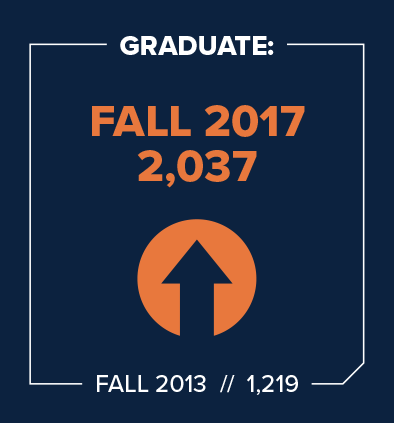 Student Enrollment
Not only has undergraduate enrollment in business programs grown by 21% over the last five years, but the profile of each entering class has become more competitive as well.
During the same period of time, graduate student enrollment increased by 67%, driven in large part by new master's degrees in financial risk management, business analytics & project management, and human resource management.
Faculty
The School's faculty offer a wealth of academic and business experience to students and the business community.
Over 96% of them have earned a Ph.D. or the highest degree in their field, and all are actively involved in scholarly activities including authoring books, college textbooks, articles, conference papers, and original research projects; business, government and industrial consulting; and sponsored research for academic programs.
Such scholarly activities enable faculty to stay current in and contribute to their fields of knowledge, as well as to bring a balanced perspective between theory and practice into the classroom.
To help meet the teaching needs of unprecedented enrollment growth in recent years, the business school faculty grew by 13% between 2013 and 2017.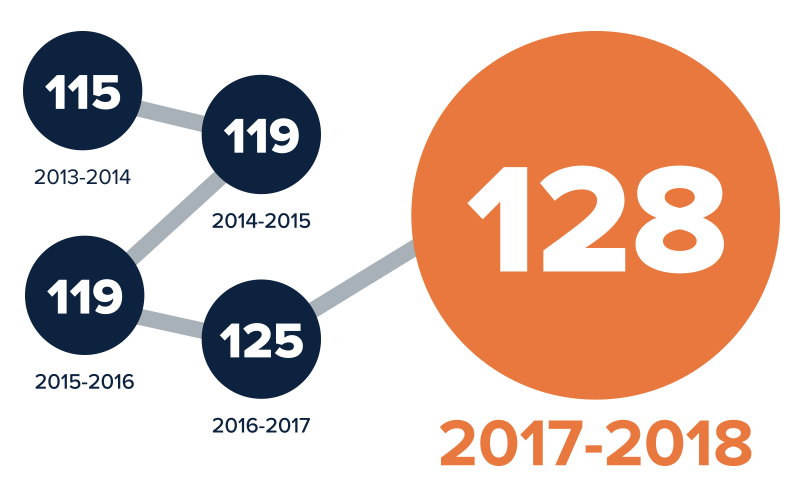 Placement
Over the last five years, both undergraduate and full-time MBA students saw overall increases in average compensation.
Top Employers
IBM
Aetna
Cigna
Hartford Financial
Covidien
Pitney Bowes
Walmart
SS&C Technologies
GE
Northeast Utilities
NASDAQ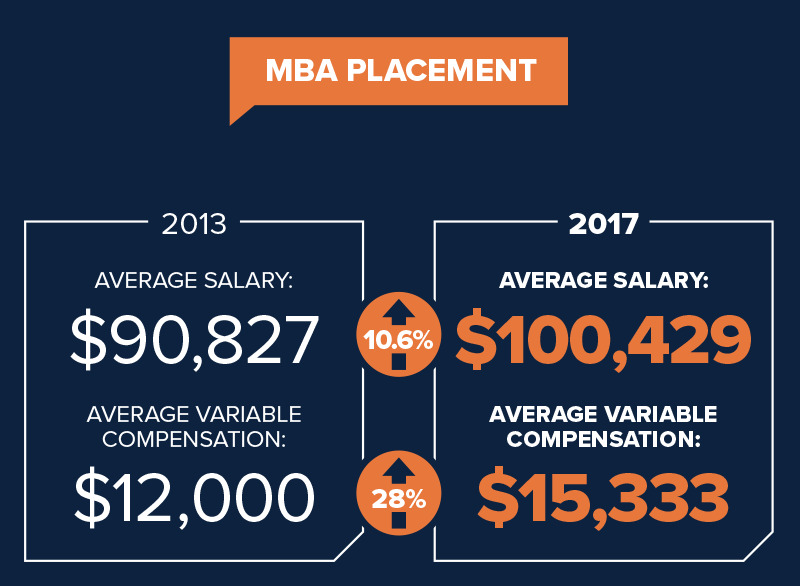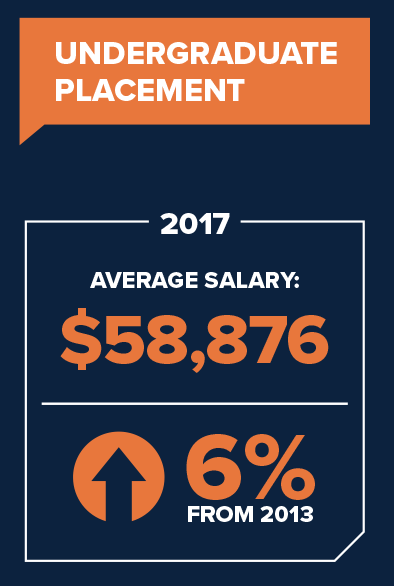 Alumni
37,000+ worldwide including:
Jonathan E. Beyman '76; Managing Director, Institutional Clients Group, Citigroup Inc.
Mark L. Boxer '87; Executive Vice President, Global Chief Information Officer, Cigna
Melinda T. Brown '77; SVP and Controller, Coach, Inc.
M. Kathleen Carey-Reid '86; Senior Vice President, Tax Exempt Markets, VOYA Financial
Mark P. Coville '79; Managing Director & COO, Global Securities, BlackRock
Robert E. Diamond Jr. '77 MBA; Founder & CEO, Atlas Merchant Capital
Keith R. Fox '80; CEO, The Fox Family Foundation
Lyn A. Fox '02 MBA; APAC Head of Equity and Credit Risk Management HSBC
John Y. Kim '87 MBA; Vice Chairman and Chief Investment Officer, New York Life Insurance Company
Grace P. Lee '82 MBA; Vice President, Corporate Planning, Trilogy Communications, Inc.
Denis J. Nayden '76, '77 MBA; Managing Partner, Oak Hill Capital Management, and former Chairman and CEO, GE Capital
Arnaud T. Schvartz '90 MBA; CFO, GE Money Bank Spain, A subsidiary of General Electric Co.
Retired Alumni
Janet A. Alpert, '78 MBA; President, LandAmerica Financial Group, Inc.
Bruce M. Bentley '68; Vice President, ProMach, Inc.
Janet M. Hansen, '78 MBA; President & CEO, Aquarion Water Company
Timothy A. Holt '75; SVP, Chief Investment Officer, Aetna Inc.
Margaret M. Mager '85; Managing Director, Global Investment Research, Goldman Sachs Corp.
William S. Simon, Jr. '81, '88 MBA; Retired EVP and COO, Wal-Mart Stores, Inc.
Eric R. Judge '87, '92 MBA

Eric R. Judge '87, '92 MBA is currently a Financial Advisor at Edward Jones and has just published Out of Town Landlord – Lessons Learned During the Great Recession.  His book is available for purchase from Amazon:  https://www.amazon.com/Out-Town-Landlord-Lessons-Recession/dp/1641113782.

Christopher T. Calio '00 MBA, JD

Christopher T. Calio '00 MBA, JD will assume the presidency of Pratt & Whitney, effective upon the retirement of Bob Leduc in early 2020. Prior to assuming leadership of Pratt & Whitney, Mr. Calio served as president of its commercial engines business. In his new role, he will be responsible for development, program management, sales,...  […]

Edwin J. Tucker, MD '08 MBA

Edwin J. Tucker, MD '08 MBA has been named Chief Medical Officer of Mirum Pharmaceuticals, Inc., a biopharmaceutical company focused on novel therapies for debilitating liver diseases.  Dr. Tucker has over 20 years of academic, biotechnology and pharmaceutical commercialization.
Milestones
| | |
| --- | --- |
| 1941 | School of Business established with Laurence J. Ackerman as Dean. |
| 1958 | The School's undergraduate program earns accreditation by AACSB International – the Association to Advance Collegiate Schools of Business. |
| 1960 | Full-Time MBA Program is launched and is only open to Air Force officers. |
| 1993 | School of Business Hall of Fame is established. |
| 2001 | The School opens its doors for a new state-of-the-art, $27 million learning and research facility on Hillside Road |
| 2002 | BusinessWeek ranks UConn among the "Best B-Schools" in the country |
| 2004 | UConn School of Business Graduate Business Learning Center and SS&C Technologies Financial Accelerator open in downtown Hartford |
| 2011 | Undergraduate Program ranked in Top 25 by US News & World Report. |