Dean's Report
We invite you to read the 2020 Dean's Annual Report.
In it, we highlight many of the achievements of the last year: the outstanding research being conducted by our faculty; the continual support from our alumni allowing us to enrich the lives of our students through scholarships, internships, mentorship and employment; the amazing work of our students in the classroom and beyond; our incubation and support of entrepreneurship; and our ongoing commitment to diversity.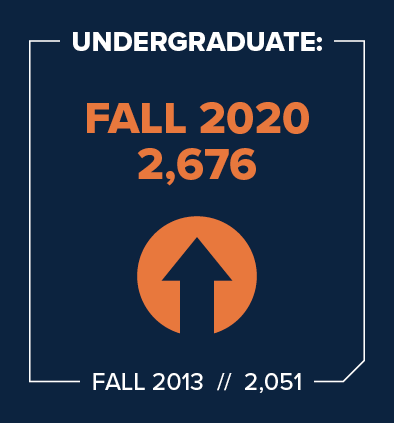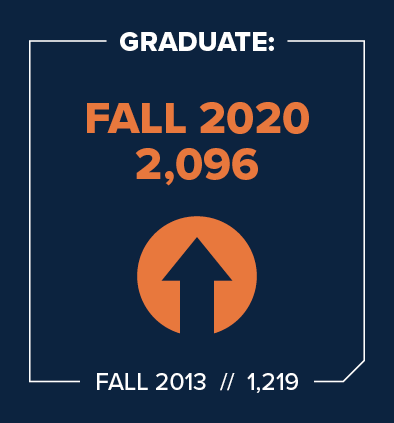 Student Enrollment
Not only has undergraduate enrollment in business programs grown by 31% over the last seven years, but the profile of each entering class has become more competitive as well.
During the same period of time, graduate student enrollment increased by 72%, driven in large part by new master's degrees in financial risk management, business analytics & project management, and human resource management.
Faculty
The School's faculty offer a wealth of academic and business experience to students and the business community.
Over 96% of them have earned a Ph.D. or the highest degree in their field, and all are actively involved in scholarly activities including authoring books, college textbooks, articles, conference papers, and original research projects; business, government and industrial consulting; and sponsored research for academic programs.
Such scholarly activities enable faculty to stay current in and contribute to their fields of knowledge, as well as to bring a balanced perspective between theory and practice into the classroom.
To help meet the teaching needs of unprecedented enrollment growth in recent years, the business school faculty grew by 13% between 2013 and 2020.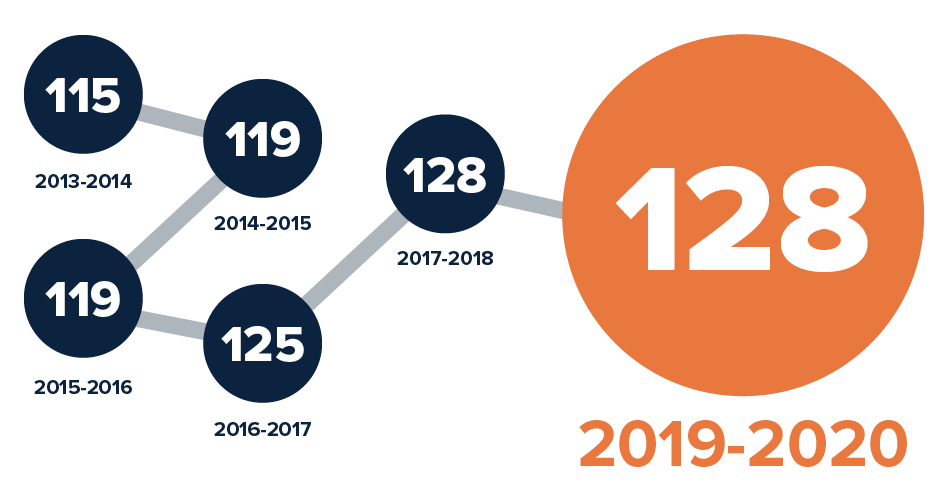 Placement
Top Employers
PricewaterhouseCoopers
Deloitte
The Travelers Companies
Aetna
KPMG
Ernst & Young
Cigna
Grant Thornton
Moody's
The Hartford
United Technologies/ Pratt & Whitney
RSM
IBM
J.P. Morgan Chase
Aon Hewitt
Bank of America
Indeed
BlumShapiro
Nielsen
Liberty Mutual
World Fuel Services
Kantar25
Amazon
Mercer
FactSet
Goldman Sachs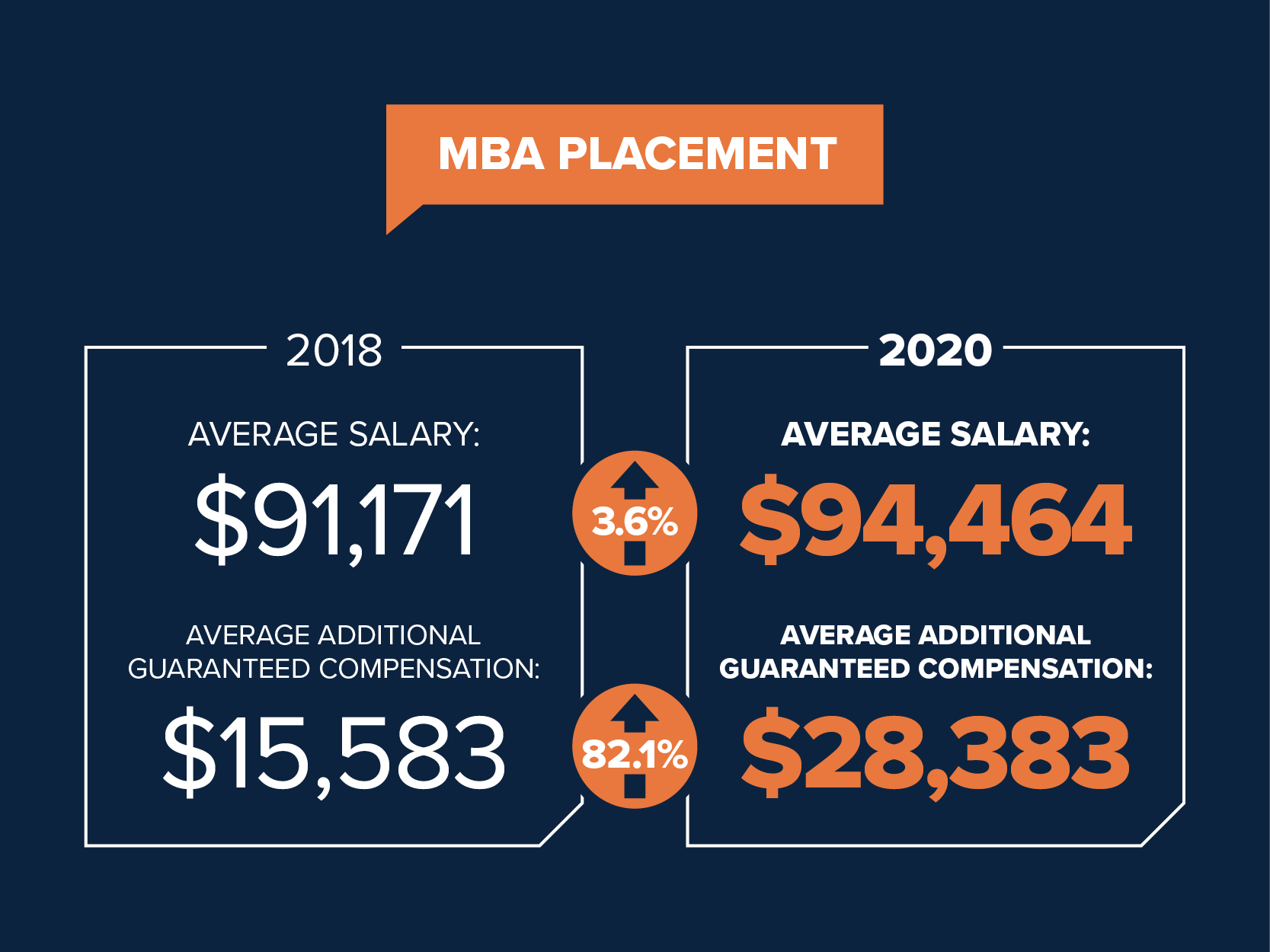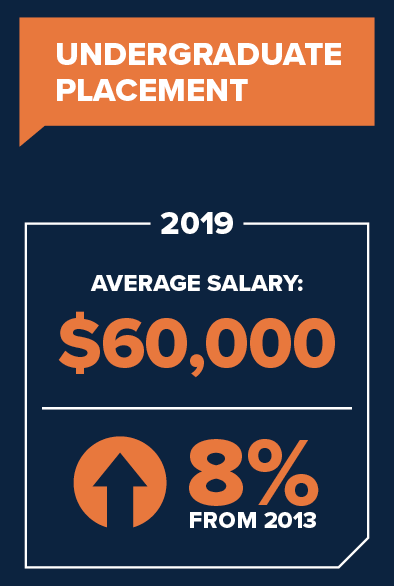 Alumni
37,000+ worldwide including:
Jonathan E. Beyman '76; Managing Director, Institutional Clients Group, Citigroup Inc.
Mark L. Boxer '87; Executive Vice President, Global Chief Information Officer, Cigna
Melinda T. Brown '77; SVP and Controller, Coach, Inc.
M. Kathleen Carey-Reid '86; Senior Vice President, Tax Exempt Markets, VOYA Financial
Mark P. Coville '79; Managing Director & COO, Global Securities, BlackRock
Robert E. Diamond Jr. '77 MBA; Founder & CEO, Atlas Merchant Capital
Keith R. Fox '80; CEO, The Fox Family Foundation
Lyn A. Fox '02 MBA; APAC Head of Equity and Credit Risk Management HSBC
John Y. Kim '87 MBA; Vice Chairman and Chief Investment Officer, New York Life Insurance Company
Grace P. Lee '82 MBA; Vice President, Corporate Planning, Trilogy Communications, Inc.
Denis J. Nayden '76, '77 MBA; Managing Partner, Oak Hill Capital Management, and former Chairman and CEO, GE Capital
Arnaud T. Schvartz '90 MBA; CFO, GE Money Bank Spain, A subsidiary of General Electric Co.
Retired Alumni
Janet A. Alpert, '78 MBA; President, LandAmerica Financial Group, Inc.
Bruce M. Bentley '68; Vice President, ProMach, Inc.
Janet M. Hansen, '78 MBA; President & CEO, Aquarion Water Company
Timothy A. Holt '75; SVP, Chief Investment Officer, Aetna Inc.
Margaret M. Mager '85; Managing Director, Global Investment Research, Goldman Sachs Corp.
William S. Simon, Jr. '81, '88 MBA; Retired EVP and COO, Wal-Mart Stores, Inc.
Sule Nur Kutlu '21 Ph.D.

September 3, 2021

Sule Nur Kutlu '21 Ph.D.  Please join us in congratulating Sule, OPIM doctoral student, who successfully defended her dissertation titled, "Essays on the Design of Digital Platforms." Dr. Kutlu has accepted a tenure-track Assistant Professor position at the University of Calgary, to begin Fall 2021. 

Olivia Hoffman
Dat T. Tran '90, '93 MBA, '94 JD

September 3, 2021

Dat T. Tran '90, '93 MBA, '94 JD has been named president of PowerSecure, a Southern Company subsidiary and national leader in MicroGrid solutions. Tran has more than 27 years of legal and business experience in the energy, utilities, and transportation sectors.

Olivia Hoffman
Milestones
2020
Amphenol, a Fortune 500 company headquartered in Wallingford, Conn., created a $1 million accounting scholarship in honor of its late CFO Diana Reardon. Reardon earned her business degree from UConn in 1981. Her family said she would be thrilled that the scholarships will serve ambitious women pursuing accounting degrees.
After serving as interim provost, John A. Elliott returns as dean of the School of Business, where he holds the Auran J. Fox Chair in Business.
2019
Thomas Katsouleas, a leading plasma scientist with deep academic roots in teaching and research, becomes UConn's 16th President in February. "Increasingly, having a great business school has become more and more central to being a great university," Katsouleas said shortly after joining the university.
David Souder is appointed interim dean of the School of Business.
The School of Business establishes the Toscano Family Chair in Finance. Professor Yiming Qian is recruited as the inaugural chair.
The School's Entrepreneurship Bootcamp for Veterans (EBV) program celebrates its 10th anniversary. The program helps U.S. veterans fulfill their dreams of owning their own businesses. To date, program alumni have created 168 businesses.
2018
The School of Business and the College of Liberal Arts and Sciences launch a new dual-degree, German-immersion program called EUROBIZ to give students an edge when applying for jobs with international companies.
Highlighting the long-standing excellence of our accounting department, alumnus Matt Bradford '16, '17 MSA gets the highest score in Connecticut, and one of the best in the nation, on the four-part CPA exam.
2017
With much fanfare, UConn opens its new Downtown Hartford campus for undergraduate students, anchored by the former Hartford Times building on Prospect Street. Combined with the nearby GBLC, the university now has more than 3,000 students adding to the capital city's vibrancy.
UConn's Stamford campus opens its first dormitory, a six-story, 116-unit building at 900 Washington Boulevard, just two blocks south of the main campus. The Fairfield-County campus serves a variety of majors, including business students, and the long-anticipated transition from a commuter- to residential- campus was widely celebrated.
Entrepreneur Peter J. Werth establishes the Werth Institute for Entrepreneurship & Innovation, pledging $22.5 million to UConn. The School of Business is a key partner in the endeavor. Werth, who is not an alumnus, said he has come to believe in both UConn's mission and the extraordinary potential of its students.
2016
The Board of Trustees vote to extend the lease at the Graduate Business Learning Center (GBLC) at 100 Constitution Plaza in Hartford and to add two additional floors to the existing space. The decision creates a long-term presence for the graduate programs in the heart of Hartford and reflects the surge in demand for specialty master's degree programs.
2015-2016
The School celebrates its 75th anniversary with a commemorative publication highlighting its past achievements, and begins planning for its next 75.
2012
John A. Elliott becomes the Dean of the UConn School of Business and the Auran J. Fox Chair in Business. His academic experience includes 20 years on the faculty at Cornell University and serving as the Dean at the Zicklin School of Business at Baruch College, part of the City University of New York.
2011
The School of Business launches its master's degree program in Business Analytics and Project Management in 2011 in Hartford and it quickly draws national attention for excellence. In 2017, the program is also offered on the Stamford campus.