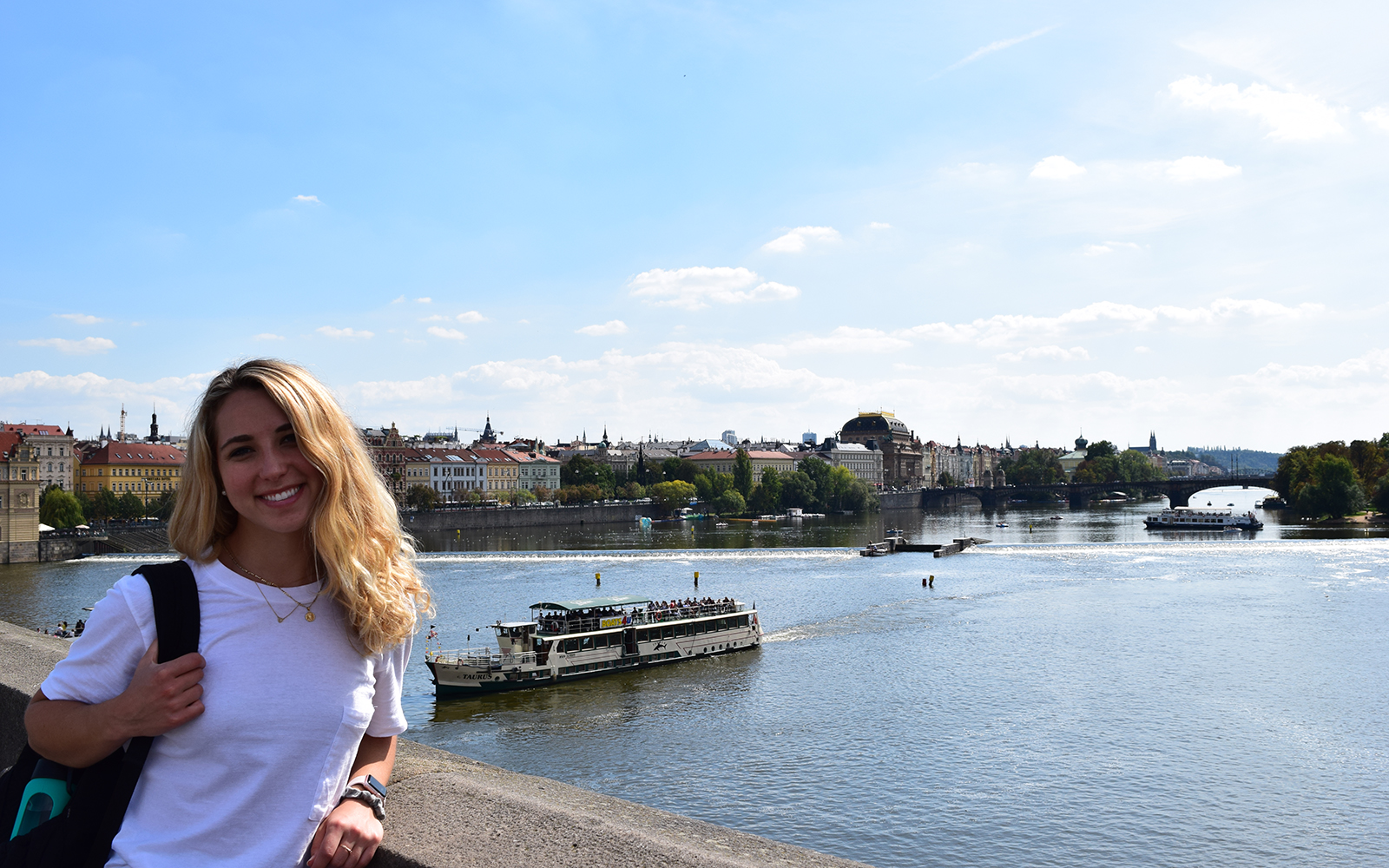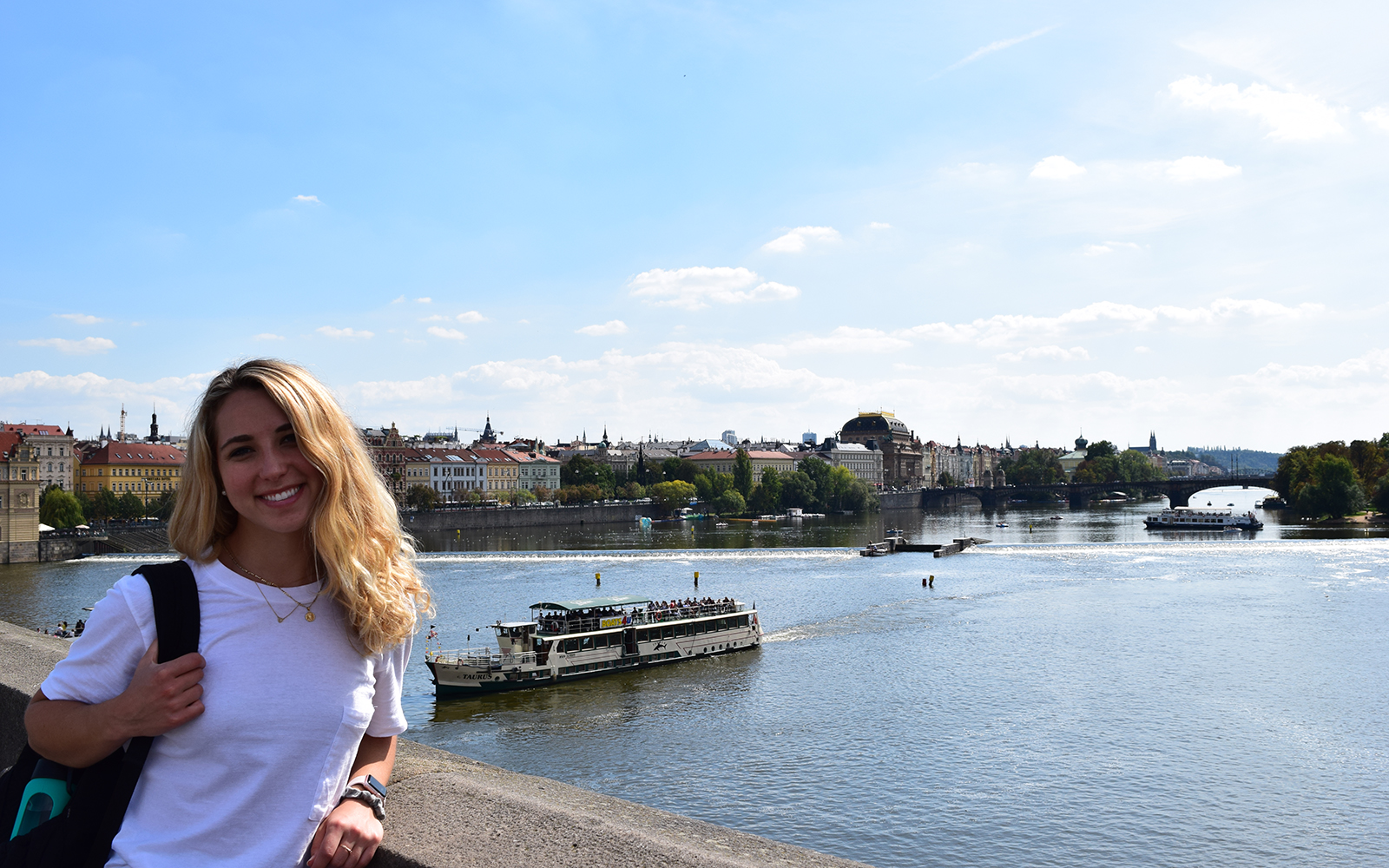 The days before beginning my study abroad experience in Prague were filled with anticipation and excitement as I was preparing to spend almost 4 months in a foreign country. I was ready to fully immerse myself in the Czech language and culture. Continue Reading
Office of Alumni Relations Pressroom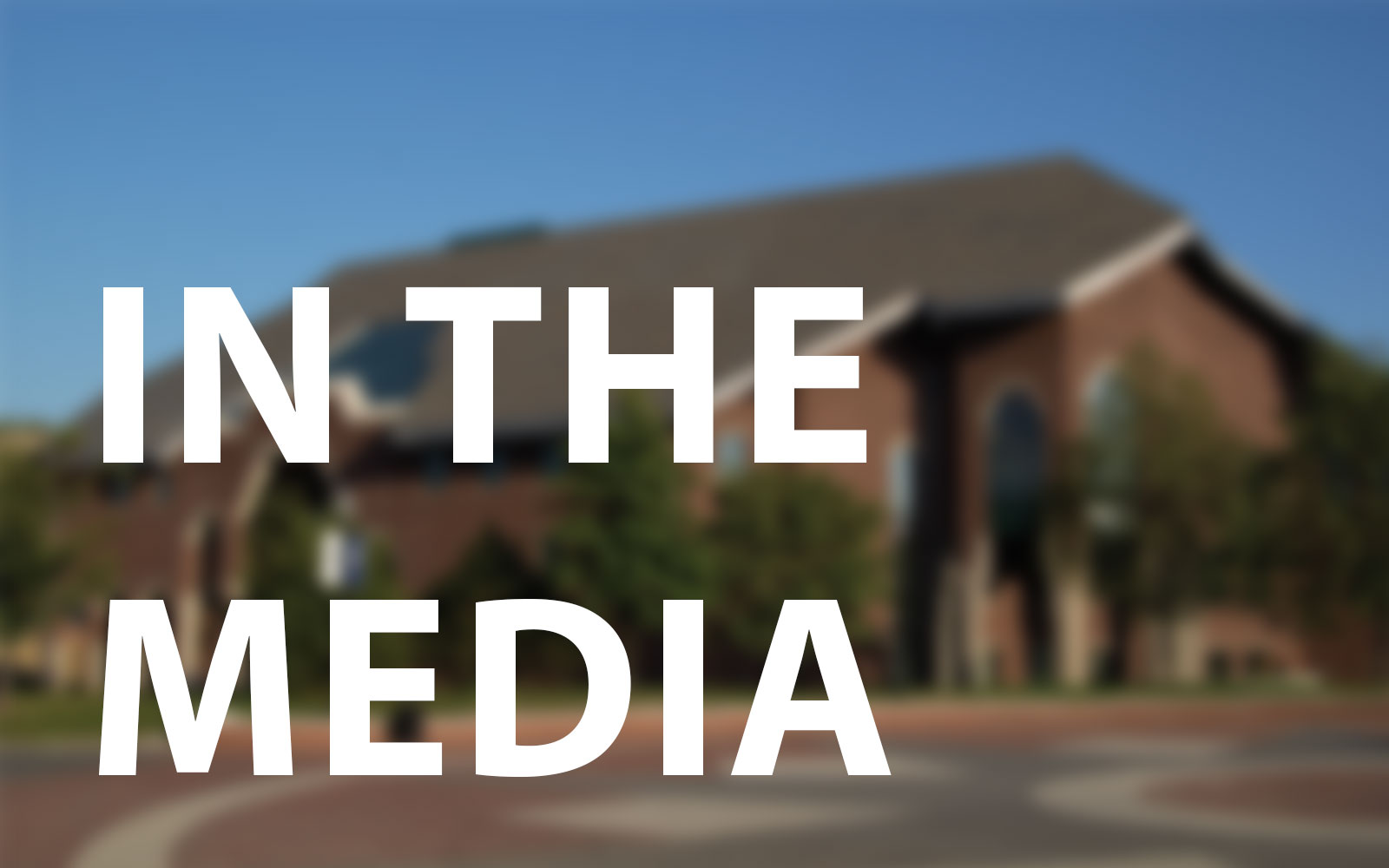 Real Estate Weekly
July 20, 2018
Upcoming Events
Tuesday, October 2nd, 2018
06:00 PM - 08:30 PM
Hartford: Graduate Business Learning CenterObservation Deck
The School of Business Office of Alumni Relations and the UConn Chapter of NAWMBA invite you to join fellow UConn alumni, current MBA students, and friends for an informative panel discussion and networking reception.

The panel will feature three extraordinary women who will discuss how their careers have grown, evolved, and changed within three very different industries.

Featured Panelists:
Nancy Lennert '15 MBA - Senior Project Manager, Lego Retail

Emma Palmacci - Director, Strategy, UTAS Space Systems

Robin Fowler '97 - Assistant Vice President, Wentworth, DeAngelis & Kaufman Insurance

Click here to register:
https://www.eiseverywhere.com/ereg/index.php?eventid=312499&&
Thursday, October 4th, 2018
12:00 AM - 11:59 PM
OtherNYC
This year's real estate student New York City field trip is scheduled for Thursday October 4, 2018. The students will see luncheon presentations by Cushman & Wakefield and Fitch Ratings, Inc. followed by visits with TH Real Estate and Guardian Life Insurance Company.




We appreciate each and every company that hosts the students and offers a real world view of the industry they are preparing to enter.

The Real Estate Center, New York City Alumni and Friends reception sponsored by CATIC Title Insurance Company, will be held on Thursday, October 4, 2018, 6:00 - 8:00 pm at the Kitano New York, 66 Park Avenue, New York.

Alumni and friends are welcome to join us for the reception as we gather to meet and greet.
We hope to see you there.
Thursday, October 4th, 2018
06:00 PM - 08:00 PM
OtherKitano New York
Real Estate Center Director, John L. Glascock invites you to attend our alumni and friends reception. Registration includes complimentary drinks and light hors d'oeuvres.

Thursday, October 4, 2018
6:00 PM to 8:00 PM

The Kitano New York
66 Park Avenue, East 38th Street
New York, NY 10016

To register, visit:
https://www.eiseverywhere.com/ereg/index.php?eventid=350038&
Wednesday, October 24th, 2018
05:00 PM - 08:00 PM
Downtown HartfordDISH Bar and Grill
Join current Full-time, Part-time, and Executive MBA students and fellow alumni for an evening of networking while enjoying complimentary beer, wine and appetizers.

Register below, space is limited!

https://www.eiseverywhere.com/ereg/index.php?eventid=367740&
Media Contact
For all media inquiries, please contact:
Michael J. Deotte
Communications Director
+1 (860) 486-4478
mdeotte@business.uconn.edu
UConn faculty are available for live interviews from the campus television studio.