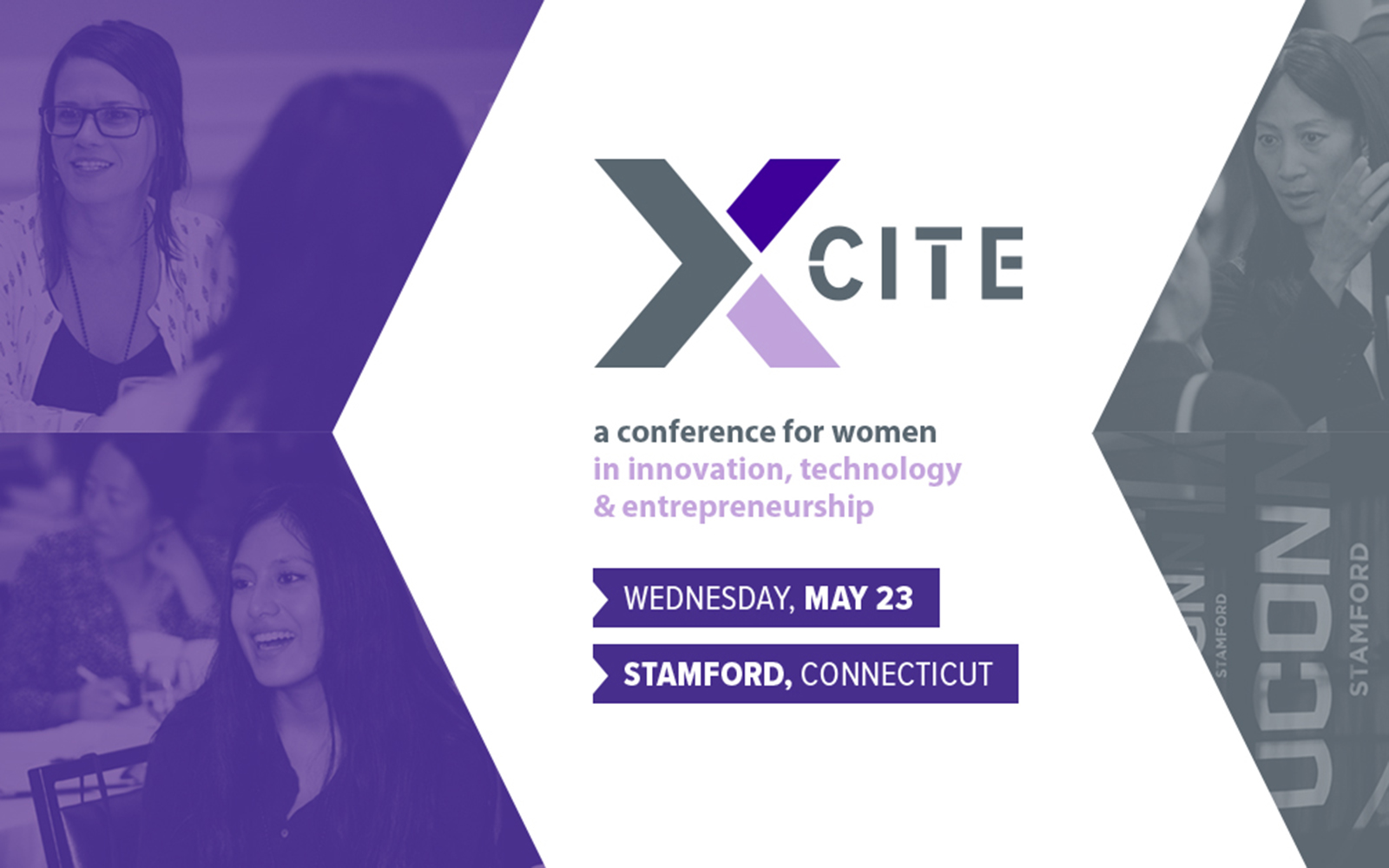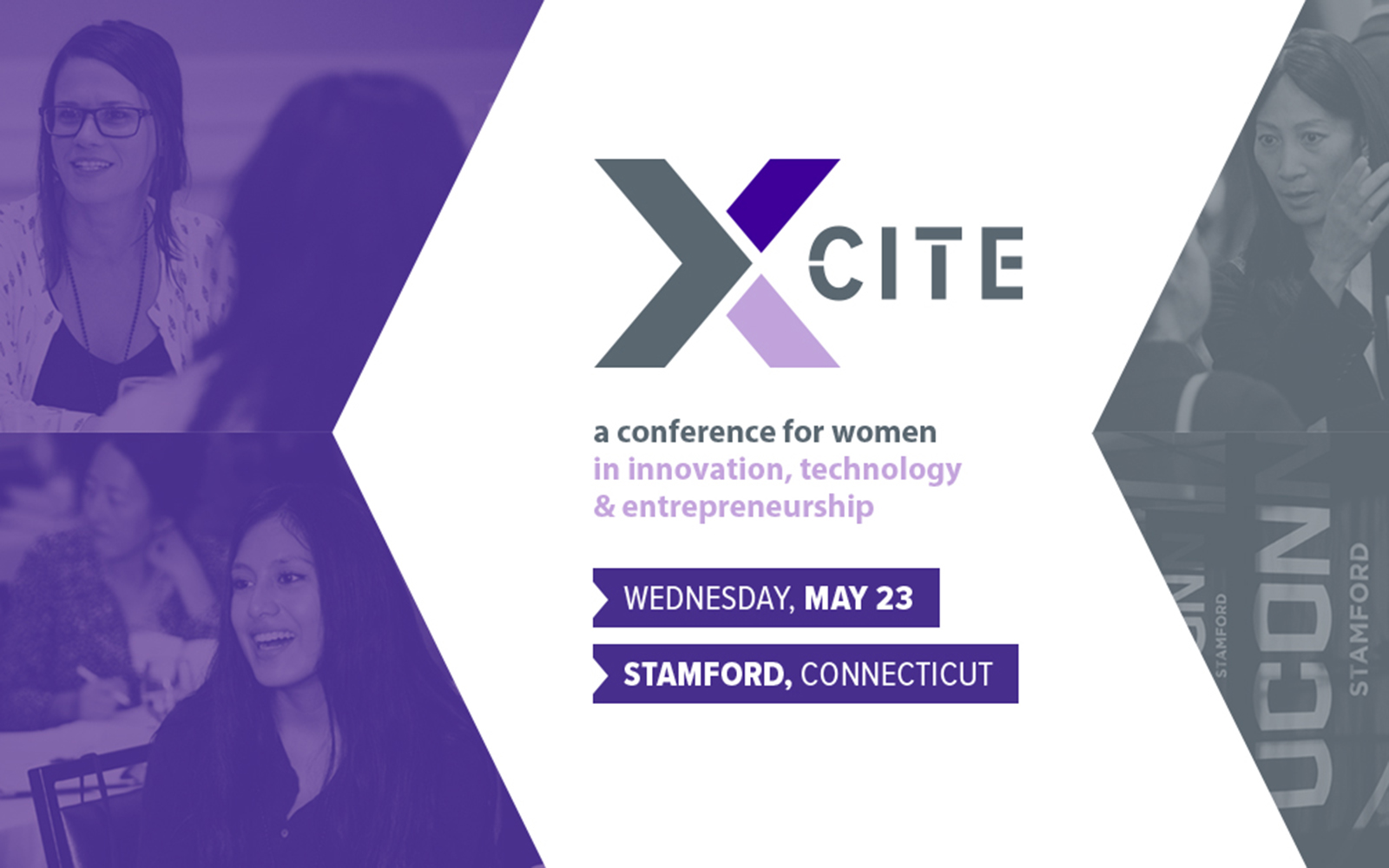 The UConn School of Business' xCITE conference for women in technology has announced two prominent speakers for its May 2018 conference. Continue Reading
Office of Alumni Relations Pressroom
Upcoming Events
Saturday, March 24th, 2018
06:00 PM - 10:00 PM
Downtown HartfordConnecticut Convention Center
The UConn School of Business Hall of Fame was established in 1993 to recognize alumni who have achieved outstanding success in their business careers, made a significant impact on their industry or field of business and have been actively involved in their communities.

School of Business is pleased to announce the 2018 Hall of Fame Inductees:

David Acampora '79
Partner
Deloitte Tax, LLP

Timothy J. Curt '84
Managing Director
Warburg Pincus

Christopher J. Lafond '87
Chief Financial Officer
Insurity

Gayle A. Russell '88 MBA '95 PhD
Wealth Management Advisor
TIAA

2018 Hall of Fame Celebration
Connecticut Convention Center
Hartford, CT
Black Tie Optional

Pricing: $160 per seat

http://alumni.business.uconn.edu/hof
Thursday, March 29th, 2018
06:00 PM - 08:30 PM
Stamford CampusGenRe Auditorium
The UConn School of Business and the CFA Society Stamford invite you to UConn Stamford
for a discussion on today's leading emerging markets.

With their strong outlook for growth, billions of dollars have recently flowed into emerging markets. However, emerging markets are not without their risks. For example, emerging markets are particularly vulnerable to threats to free trade such as the US pulling out of NAFTA or putting tariffs on steel. Our panel of experts will provide their insights into the economic outlook and resulting investments opportunities for emerging markets.

Join us for a networking reception preceding the panel discussion.

Register here: https://www.eiseverywhere.com/ereg/index.php?eventid=317156&
Wednesday, April 11th, 2018
05:00 PM - 08:00 PM
OtherThe Marmara Park Avenue
The UConn School of Business cordially invites you to attend a presentation by the current students of the
Student Managed Fund (SMF) followed by networking with Dean John A. Elliott, Dr. Chinmoy Ghosh,
Investment Advisory Board members,fellow UConn SMF and Finance alumni and current professors and students.

The Marmara Park Avenue
114 East 32 Street
New York City, NY

To register, visit:
https://www.eiseverywhere.com/ereg/index.php?eventid=312510&
Thursday, April 26th, 2018
05:00 PM - 08:00 PM
OtherCity Steam, Hartford, CT
Join current Full and Part-time MBA students and fellow alumni
for an evening of networking while enjoying complimentary beer, wine and appetizers.

Registration required: https://www.eiseverywhere.com/322748

Thursday, April 26, 2018
City Steam Brewery
942 Main Street
Hartford, CT | Directions

If you have any questions please contact Amanda Spada in the Office of Alumni Relations at Amanda.Spada@uconn.edu or 860-486-5498.
Thursday, April 26th, 2018
05:00 PM - 08:00 PM
Storrs CampusRome Ballroom
Register here: http://events.r20.constantcontact.com/register/event?oeidk=a07ef5exstmff71b392&llr=yoz4l8rab

Join us as we honor and recognize the following Real Estate Center Alumni & Associates:
  
Lifetime Achievement Award - Nicholas Morizio, Colliers International, President, Hartford and New Haven
  
Distinguished Alumni of the Year - Richard Van Steenbergen, HIMCO, Executive Vice President, Head of Private Real Estate Production Team
  
Alumni of the Year - Justin Salvato, Redwood Kairos, Investment Director, Co-Head Investment Group

Early Career Alumni - John DesRochers, Silverpeak Argentic, Senior Originator
  
Indivdual Partner of the Year -   Mark Duclos, Sentry Commercial Real Estate, Mananging Director 

Individual Partner of the Year -Â  Â  Deanna Polizzo, Whitehat Capital, Founder

Industry Partner - UBS Realty Investors

Excellence in Research -  Katherine Pancak, University of Connecticut, Professor, Finance Department

Students of the Year -Â  Jordan Angel and Kelly Yates

Other Student Award Recipients-Â  Kyle Ernest, Theo Felopulos, William Golonka, Katherine Lynch, Stephanie Maule, Caci Rhuda, Alejandro Romero, Hannah Schmidt and Zitao Jang
Media Contact
For all media inquiries, please contact:
Michael J. Deotte
Communications Director
+1 (860) 486-4478
mdeotte@business.uconn.edu
UConn faculty are available for live interviews from the campus television studio.