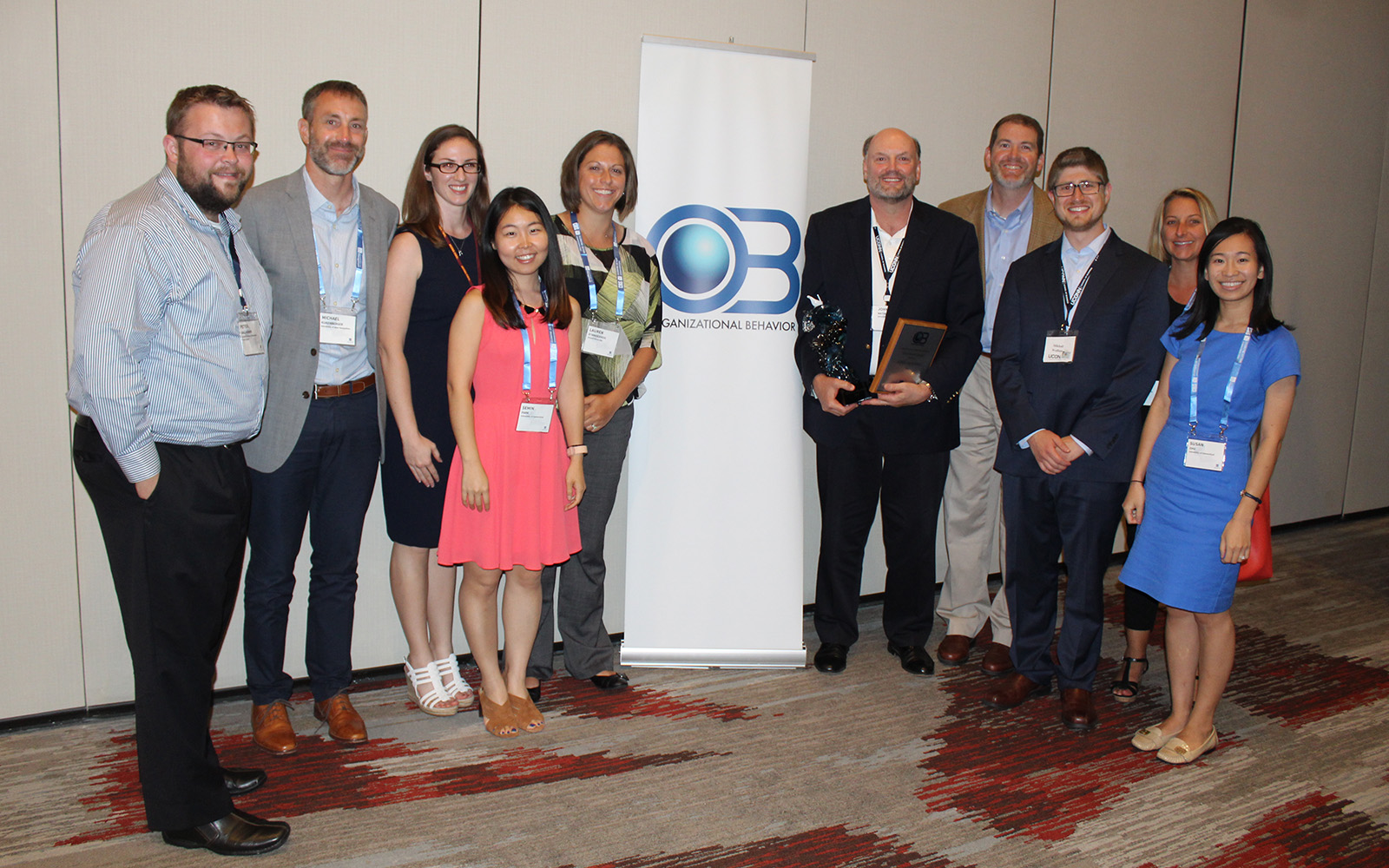 Professor Mathieu Earns Prestigious Academy of Management Mentorship Award
The Academy of Management's Organizational Behavior Division has awarded its Mentorship Award to UConn Management Professor John Mathieu. It is the third prestigious award he has received in the last year.
Mathieu, a Board of Trustees Distinguished Professor and the Friar Chair in Leadership and Teams, was selected based on his exceptional mentorship, spanning more than 25 years.
"John is a tireless advocate, not just for his students, but for his many friends and colleagues at all stages of their careers," Academy leaders wrote in an announcement of the award.
"Over the years, John has touched the lives and careers of countless organizational behavior scholars. He offers intellectual support by teaching students theory and methods, guiding them to ask tough questions [and] seek answers, and for pushing students in ways that build their intellectual curiosity. John provides genuine social support and encouragement by listening deeply, fostering introductions from across his vast professional network, and sincerely wanting people to succeed."
The organization also noted his investment of time and energy in others. "He is a consistent source of career support and advice, coaching and mentoring others about how to manage the different challenges and priorities of a rich and fulfilling academic career," organizers noted.
In addition to his many achievements, Mathieu works with colleagues on NASA projects to determine how to best prepare teams of astronauts for long journeys—up to three years—to and from Mars.
"Our goal is to help teams to be successful, adaptive and resilient," Mathieu said. "We are especially interested in how teams react when things get chaotic."
Mathieu received two lifetime achievement awards last year, one from the Center for Creative Leadership and the other from the Society for Industrial and Organizational Psychology.