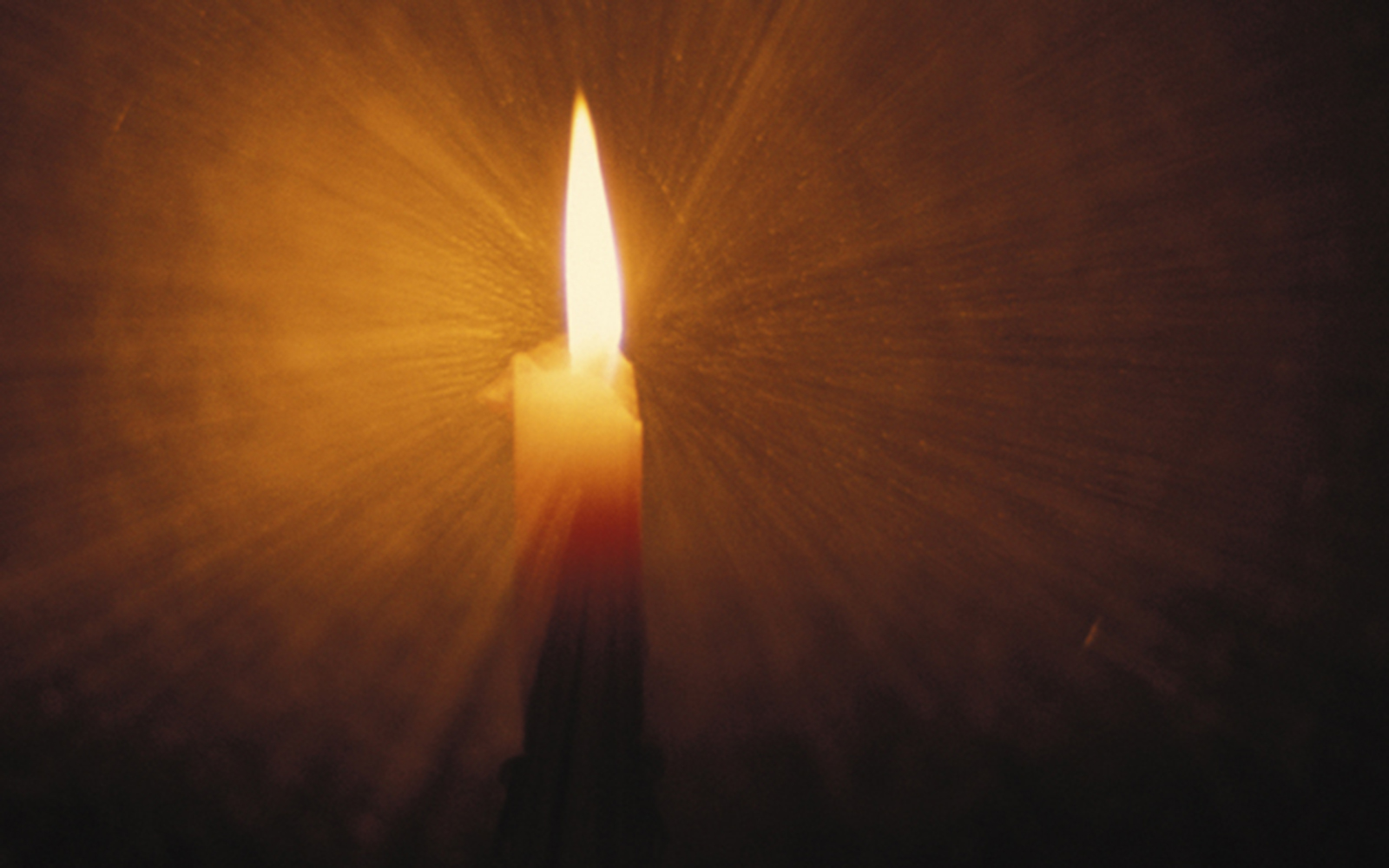 Robert "Bob" Biolsi, 64, an assistant finance professor-in-residence, based at the Stamford campus, passed away on Friday, Aug. 16 after a brief illness.
A beloved professor who brought his 'real world' Wall Street experience to the classroom, Biolsi had taught at UConn for many of the last 29 years. Biolsi typically taught upper-level undergraduate and graduate students, and had led classes this summer before becoming ill.
His recent accomplishments included leading a team of MBA students on an international trip to China two years ago, and working with many of the Financial Risk Management students on their capstone projects.
"There were always numerous students in his office working with him on projects, and they were very engaged," said Professor Katherine Pancak, whose Stamford office was next door. "Students loved him! He often led very animated group discussions. He was very intelligent and very approachable."
Biolsi taught a wide range of courses from alternative investments to fixed income securities to equity.
"He had a very broad depth of knowledge," she continued, thanks to his work at the New York Mercantile Exchange. "He brought the classroom to life by pointing out how things are done in the real world."
Biolsi, a father of 10 and a grandfather, was very proud of his family, and some of his children are recent UConn graduates, she said. "He was a solid family person," Pancak said.



Biolsi had been affiliated with UConn for many years. In 1990, he became an assistant professor of finance, a job he held for five years. In 1995, he joined CME Group, one of the largest options and future exchanges, where he rose to Senior Director/Vice President of Research. He stayed with CME for almost 20 years but through much of that time he worked as an adjunct professor at UConn in the evenings. When he retired from Wall Street in 2015, he returned to UConn in his most recent role as a full-time academic.
"Bob will be incredibly difficult to replace," said John Knopf, director of the undergraduate and MBA Programs in Stamford. "Whenever I asked him to do something he would say 'Yes!,' whether to teach a class, meet with a student, lead a trip to China, or help out with the Student Managed Fund."
How Biolsi managed to work a high-pressure job and then teach at night, still impresses Knopf.
"He had all kinds of energy," Knopf said. "His students loved him; everyone did. He had a positive attitude, he never complained and he never asked for anything for himself."
A native of the Bronx, Biolsi earned his Ph.D. from the City University of New York. He was a resident of Wappingers Falls, N.Y., at the time of his passing.
He is survived by his wife, Rose, and 10 children. Calling hours will be Tuesday, Aug. 20 from 2 to 4 p.m. and 7 to 9 p.m. at the McHoul Funeral Home of Fishkill, New York, followed by a Mass of Christian Burial on Wednesday, Aug. 21, at 11:30 a.m. at St. Mary Mother of the Church, in Fishkill, followed by military honors. For more information, visit www.mchoulfuneralhome.com.