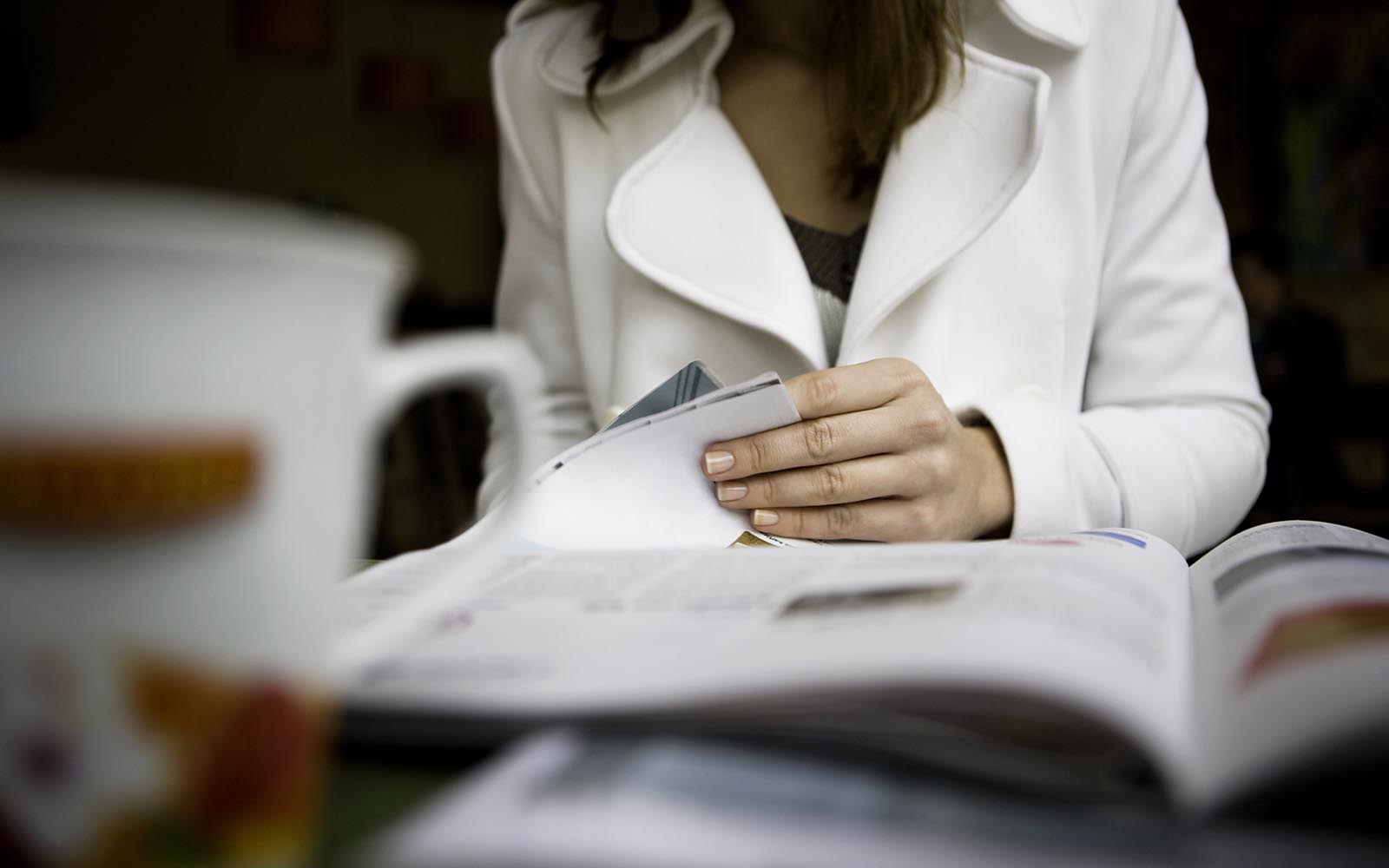 Professors in the Management & Entrepreneurship Department are ranked among the Top 10 in the world for research productivity and high-quality scholarship.
"This is a very significant achievement, because it recognizes the outstanding contributions of our faculty within the field," said professor Greg Reilly, department head. "Their expertise is exemplary."
The TAMUGA ranking, prepared by Texas A&M and the University of Georgia, is compiled based on the number of articles published in eight top-tier management journals during the last five years.
UConn's productivity per researcher topped their colleagues from other prominent research-focused colleges, including Stanford, Harvard, Columbia, Yale and Berkeley.
Only 5 Percent of Submissions Are Accepted
"Academic reputation can be difficult to measure. Many rankings are based on little more than opinion surveys and subject to historical biases, but this assessment is both impartial and up-to-date," Reilly said. "This ranking is like checking a scoreboard on scholarly publishing, it tells us who is doing the most high-quality, well-vetted, progressive and insightful research."
"These journals are so competitive that they routinely dismiss good research in favor of outstanding work. The acceptance rates for these journals is about 5 percent of the submissions," he continued. "Almost all management departments around the world recognize these publications as a benchmark to determine who gets tenure. We know this is a quality indicator of knowledge, contribution to the field, and interesting perspective."
The UConn business researchers' works appeared in many of the publications, including The Journal of Applied Psychology, The Strategic Management Journal and The Academy of Management Journal.
Although faculty across the department contributed to the rankings, professor John Mathieu led the pack with more than a dozen articles. Other big contributors included professors Tim Folta, Travis Grosser, Reilly, David Souder and Kyoungjo "Jo" Oh.
Reputation Will Enhance UConn's Influence
The rankings will likely assist in recruiting new faculty who are interested in working at an outstanding institution and further enhance UConn's influence in the business sector.
"Scholarly reputation also helps a university become more influential," Reilly said. "Being known for producing cutting-edge research helps us to more easily share our discoveries with our colleagues in business, to help them become better, faster, and more efficient. We also share our expertise with entrepreneurs to increase the odds that they are successful. A great reputation, built on research, provides greater credibility with business professionals, making them more likely to seek our advice and guidance."
Despite the challenges imposed by the pandemic, the management and entrepreneurship faculty remained committed to robust research and exploration of evolving business leadership practices, Reilly said.
"We feel fortunate to work in a state that continues to invest in and support the research mission of the University," he said. "We will keep working to justify that commitment and be among the best at what we do."