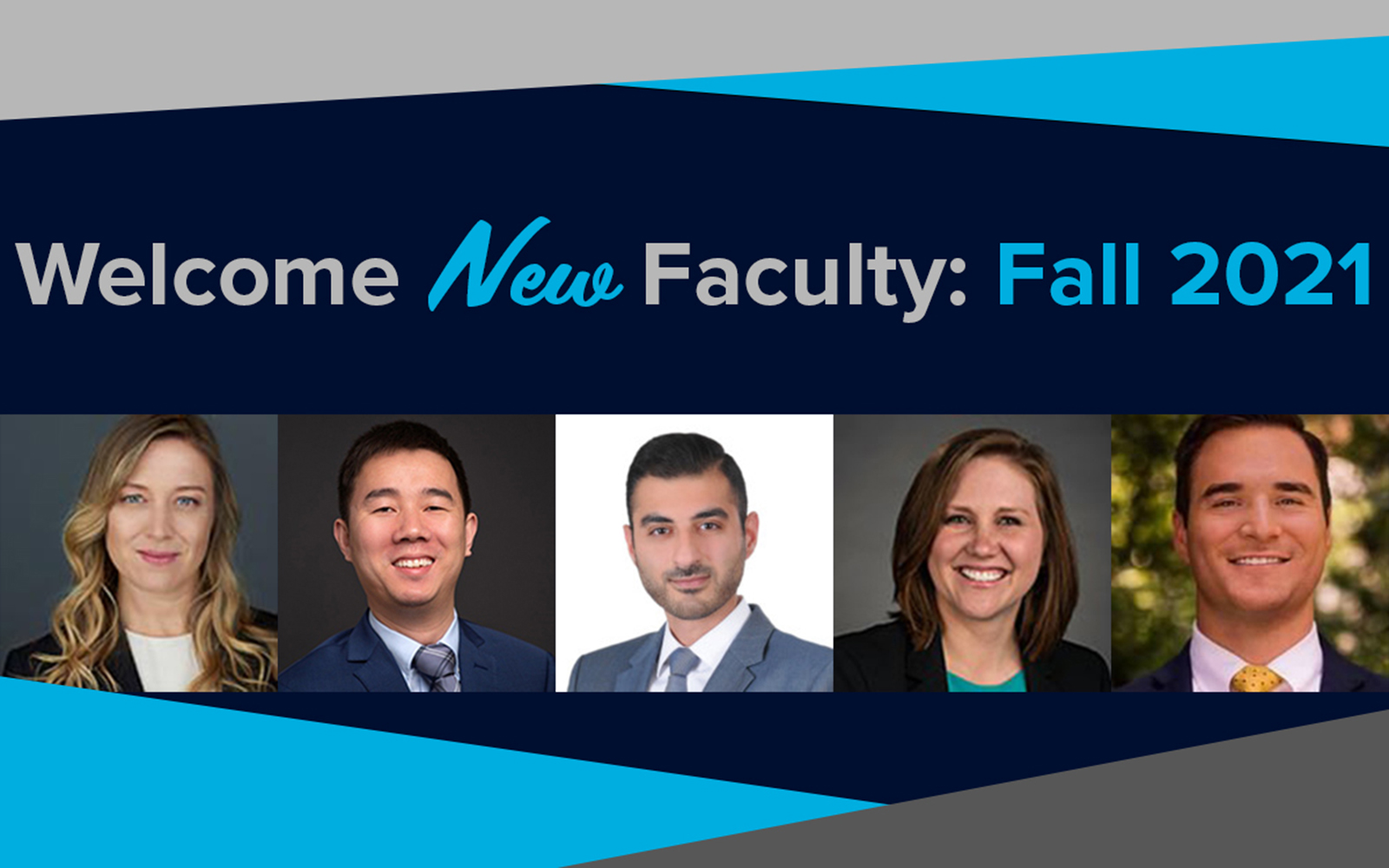 The incoming cohort of new business faculty includes a consultant on human rights for the United Nations, an award-winning researcher focused on fintech, two enthusiastic accounting experts, and a management professor who researches corporate governance, innovation and performance.
"Hiring new faculty is one of the most important things that we do in the School of Business and one of the most fulfilling," said Dean John A. Elliott. "I recently had an orientation session with our five new faculty members and they are an interesting group of people. They join us with very strong background and training and proven scholarship, and are eager to share their knowledge with our students. The future is in good hands."
The new faculty are:
Accounting:
Mary Vernon joins the department as an assistant professor, based in Storrs. Vernon earned her Ph.D. from the University of Wisconsin-Madison in 2021. Her research interests include corporate tax avoidance, multi-jurisdictional taxation, and accounting for income tax. She earned both bachelor's and master's degrees in accounting from Northern Illinois University. Prior to joining academia, Vernon worked in wealth management and in public accounting focusing in tax. She also continues to hold a CPA license in the state of Illinois.
James Warren joins the department as an assistant professor, based in Storrs. Warren earned his Ph.D. from the University of Georgia after completing both a bachelor's and master's degree from Texas A&M. Prior to pursuing his Ph.D., he worked in public accounting, and is a CPA. Last year, he received the Deloitte Foundation Doctoral Fellowship. His research interests include incentives underlying the production and disclosure of various sources of accounting information, and how this information impacts security prices, information asymmetry, and price formation.
Finance:
Xiang Zheng joins the department as an assistant professor of fintech, a newly created position. Zheng earned a Ph.D. in finance from Boston College and was the recipient of the Eastern Finance Association's Kuldeep Shastri Outstanding Doctoral Student Paper Award. His research interests include fintech, corporate finance, and entrepreneurial finance.
Management:
Sami Ghaddar joins the department as an assistant professor in-residence, based in Storrs. Ghaddar holds a Ph.D. in Business from Bentley University in Massachusetts, a Master of Business Administration, and a bachelor's degree in business administration, both from the American University of Beirut in Lebanon.
His research interests lie at the intersection of corporate governance, innovation, and firm performance. He is particularly interested in examining the efficacy of board-level innovation committees and how they affect a firm's strategic choices. He is also interested in understanding how board compositional characteristics influence firms' financial and social performance.
Marketing:
Rachel Chambers joins the department as an assistant professor of business law, based in Storrs. Chambers earned a Ph.D. in law from the University of Essex in England. She has served as a post-doctoral research associate at UConn and worked as a human-rights consultant at the United Nations Global Compact. Prior to living in the United States, Chambers was a barrister (courtroom advocate) in the United Kingdom. Her research focuses on business and human rights, including corporate accountability mechanism. Last year she co-authored a book titled, "Transnational Corporations and Human Rights: Overcoming Barriers to Judicial Remedy."