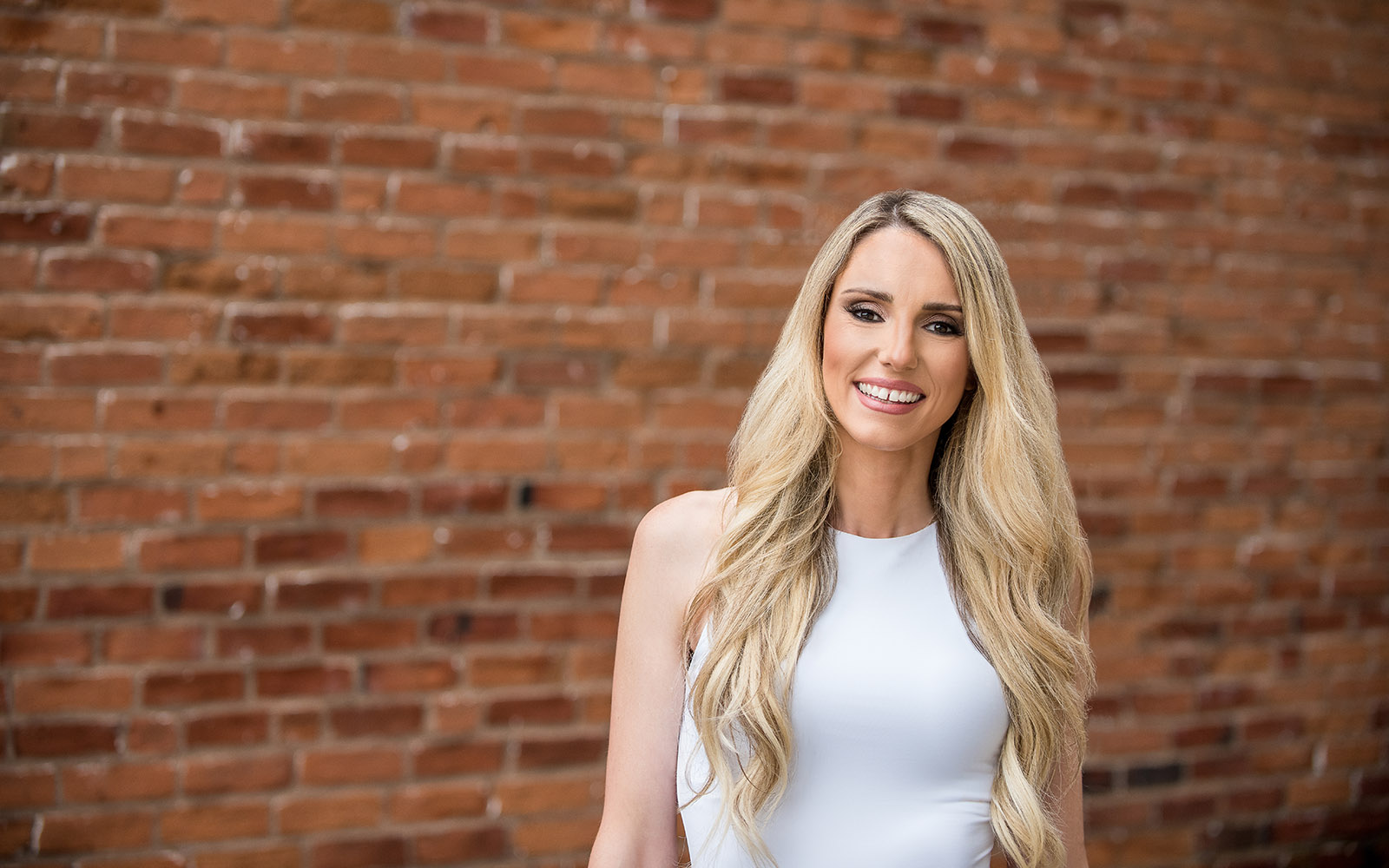 A mentor once told Jennifer Mathieu that you can do the greatest work by inspiring others, and the impact will translate into much more than what you can accomplish on your own.
That's something she took to heart.
As the director of the Connecticut Center for Entrepreneurship & Innovation (CCEI), a subsidiary of the School of Business, she has supported the launch and growth of hundreds of startups over the last four years.
Those companies have ranged from consumer products to mobile apps to medical technologies. CCEI supports entrepreneurs and coaches them through everything from ideation to pitching their business idea to preparing to launch their ventures.
"We would not have a startup ecosystem without Jen consistently going above and beyond to meet all of the entrepreneurs' business-development needs," said Professor David Noble, director of UConn's Werth Institute for Innovation & Entrepreneurship. "Her attention to their individual growth is essential to the success of the programs."
"There is no magic wand that suddenly makes a startup investable or finds product market fit. Through hard work and perseverance, Jen supports the entrepreneurs she works with at each inflection point with a genuine concern for their success," he added.
Mathieu, a 2009 UConn alumna, was just named as a recipient of the Hartford Business Journal's '40 Under Forty' Award, recognizing outstanding young professionals in Greater Hartford who excel in their industries. Mathieu said she had to re-read the congratulatory email several times to make sure it was real, and was honored to be selected among a group of outstanding leaders.
"One of the elements of my role that I enjoy the most is being able to work with so many incredible individuals that are striving to be their very best every day. I love creating and bringing new things to fruition. So, naturally, I enjoy supporting entrepreneurs that are doing the same," she said. "It fuels my fire."
Entrepreneurship is really just warming up, particularly over the last year and half when people were forced to make the most out of their own personal and professional situations, Mathieu said. Younger adults are particularly enthusiastic about starting their own businesses and choosing a career trajectory that affords them more control.
"We're just at the tip of the iceberg and there is so much still to come. Innovation breeds innovation. And people are striving to start businesses to change the world, have a social impact, and create a more positive future," she said.
Mathieu said people often underestimate the knowledge and the assistance that entrepreneurs can tap into in Connecticut. There really isn't a better place to grow a business, she said.
"I never once understood the negativity around Connecticut. We're in a perfect location. We are a small state and so connected, and a place where people really care about each other," she said. "From UConn, we have caring alumni everywhere who are passionate about our students, our university, and our state's potential. Being in a small state with such a strong entrepreneurial ecosystem is tremendously advantageous."
Mathieu, who majored in psychology as an undergrad, worked in the MBA/EMBA office as a student employee during her four years at UConn, and helped graduate students navigate their applications. That's when she realized she enjoyed helping others and wanted to work in higher education. "To me there's nothing better than supporting people who are making their dreams a reality," she said.
An entrepreneur herself, Mathieu owns Jennifer Elizabeth Design Studio, an inspirational, carded jewelry company.
"What started as a creative outlet for me has now turned into a business. My designs being available in more than 130 retail locations, included in subscription box services, featured in magazines, customized for brands, and selling to customers worldwide," she said. In her free time, Mathieu loves to run road races, go for hikes, and enjoys cooking using new recipes.
"I love adventure and trying new things. I'm a lifelong learner. I'm bored with doing the same things over and over," she said. "During the pandemic, I read 100 books on business and leadership as well as fiction set in different parts of the world and reflecting various times in history. I couldn't travel, so I found another way to explore."
The best advice she offers future entrepreneurs is to be curious.
"Ask questions, do research, connect with people," she said. "There's so much to learn and so many insights to be gained. Learn about the problem you are trying to solve and do whatever you can to understand your customers. Let go of trying to be perfect. Don't let fear of the unknown ever hold you back."