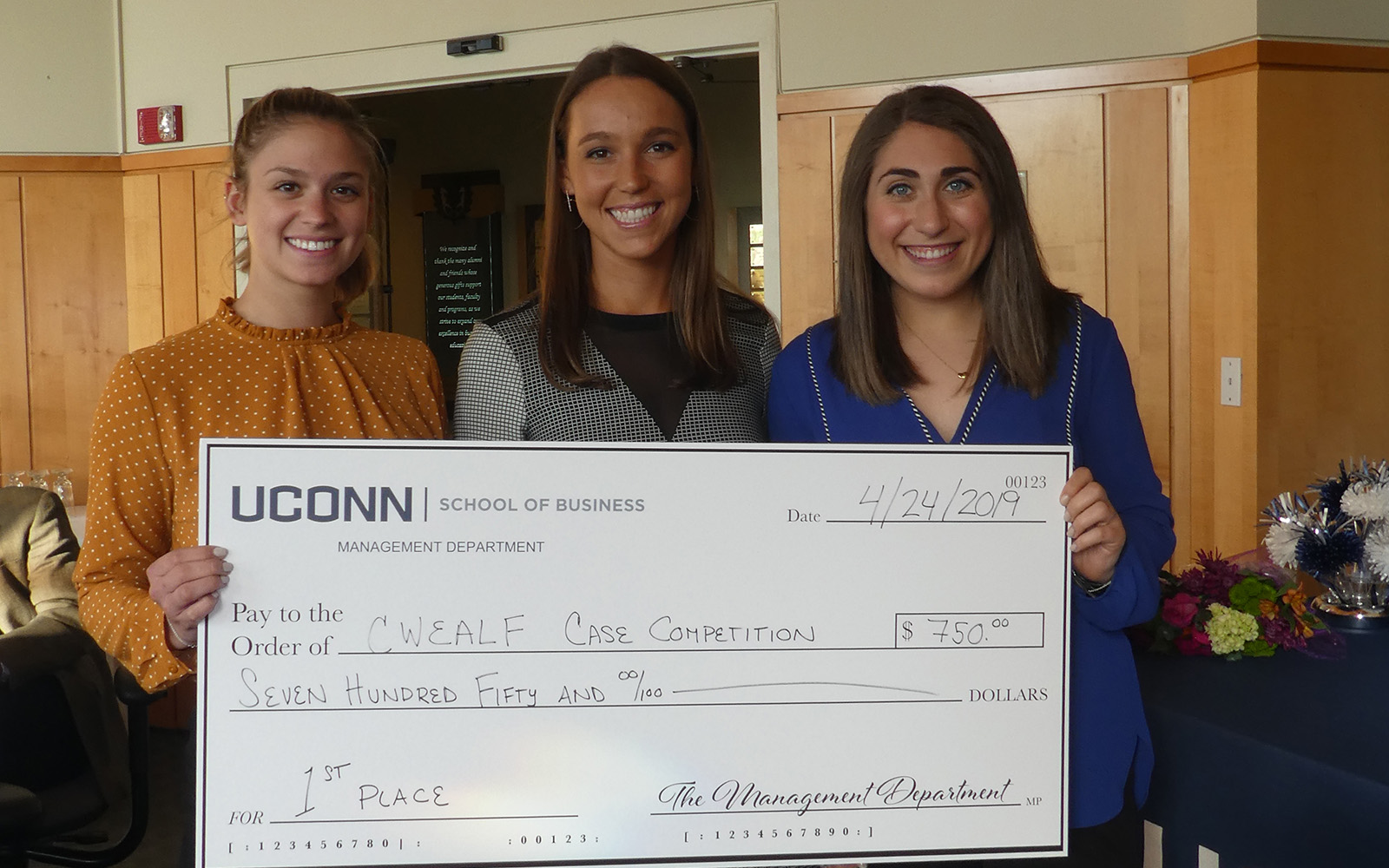 The Connecticut Women's Education and Legal Fund (CWEALF) got some fresh ideas for revenue growth, and UConn students gained hands-on experience in management consulting, thanks to a recent case competition hosted by the business school's Management Department.
The second annual Social Responsibility Case Competition featured 10 UConn student teams brainstorming ways to help the women's organization, one of the oldest in the nation, to grow.
The Connecticut Women's Education and Legal Fund advances women's rights and opportunities in Connecticut, especially for women and girls from underserved or marginalized groups. The nonprofit offers everything from legal advocacy to expertise on policy issues, sexual harassment prevention to gender equity workshops.
Most of the organization's budget comes from foundation and government grants, as well as from fundraising and individual contributions. The organization is looking to expand its training programs and workshops as a potential source of revenue.
Ten teams participated in the case competition with a diverse mix of undergraduates, from many different majors, testing the waters.
The winning team, composed of Anne Trager, Elizabeth Gallucci and Caitlyn Pesavento, won $750 for their recommendations, which included a new pricing structure for the organization's training programs and also redesigned pamphlets outlining its services.
The second-place team of Swathy Shriram, Jody Kung and Jessica Weaver, netted $500, and their work included designing an interactive website.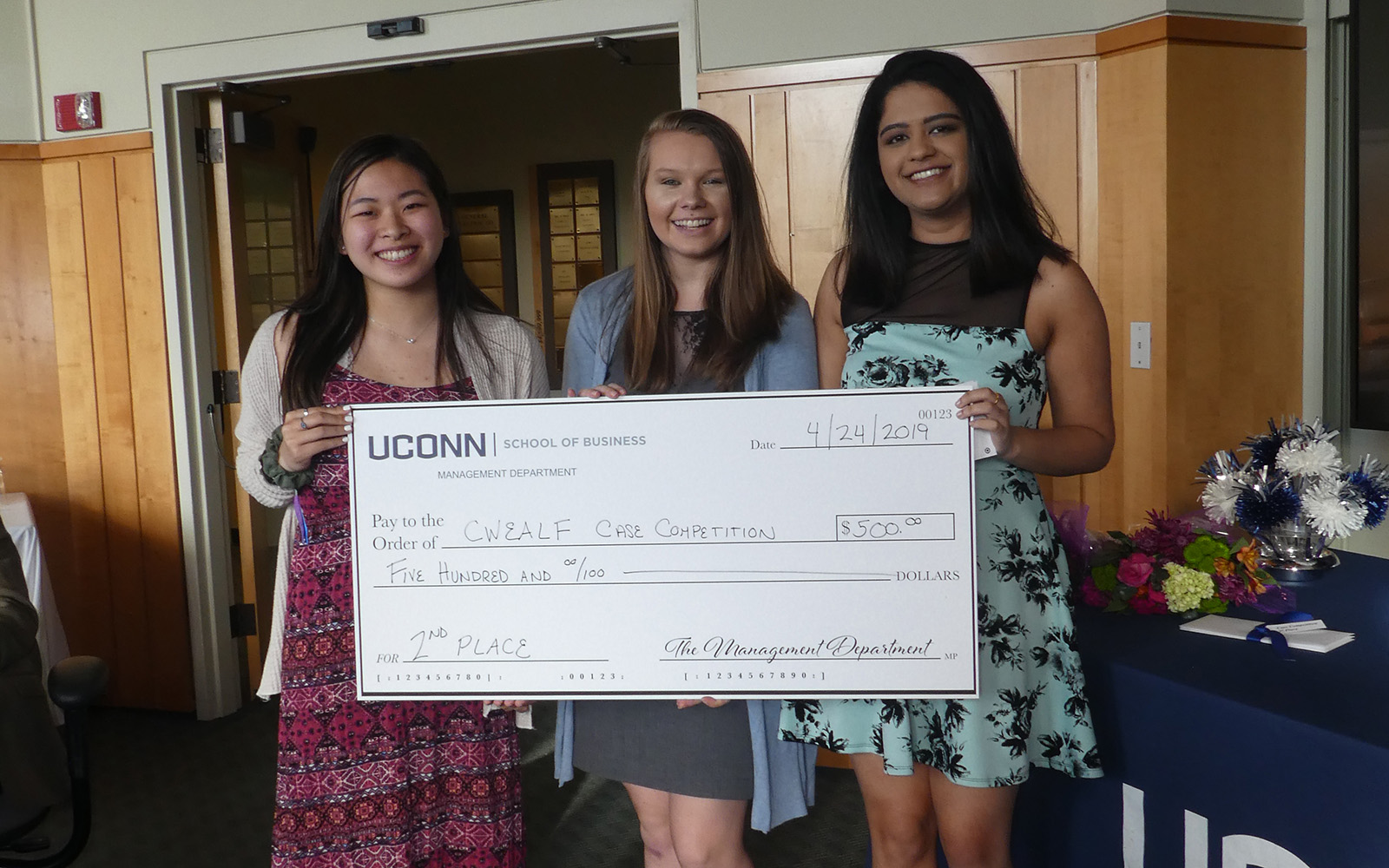 "We were surprised with the diverse set of solutions that students came up with," said student Michael Tolisano, who authored the case competition with fellow student Elizabeth Perry and Professor Eugene Salorio. "Many of them centered on the organization's online presence. Many teams used digital or online strategy solutions, but within that realm they all had quite different plans to earn more revenue."
For Tolisano and Perry, the case preparation involved many meetings to determine exactly what the organization wanted. Teams were presented with the problem on April 11 and had three days to prepare their presentations.
Tolisano said he thinks the project will be beneficial to him in his career.
"Lizzie and I did a lot of background research. I didn't think of sexual harassment prevention as a market. We really wanted to understand what the organization was seeking and look into what they would need in the future," he said. "I've always been interested in working with non-profits. I enjoy looking at problems from a business and social perspective. So this was a great hands-on experience and something valuable to take into the future."