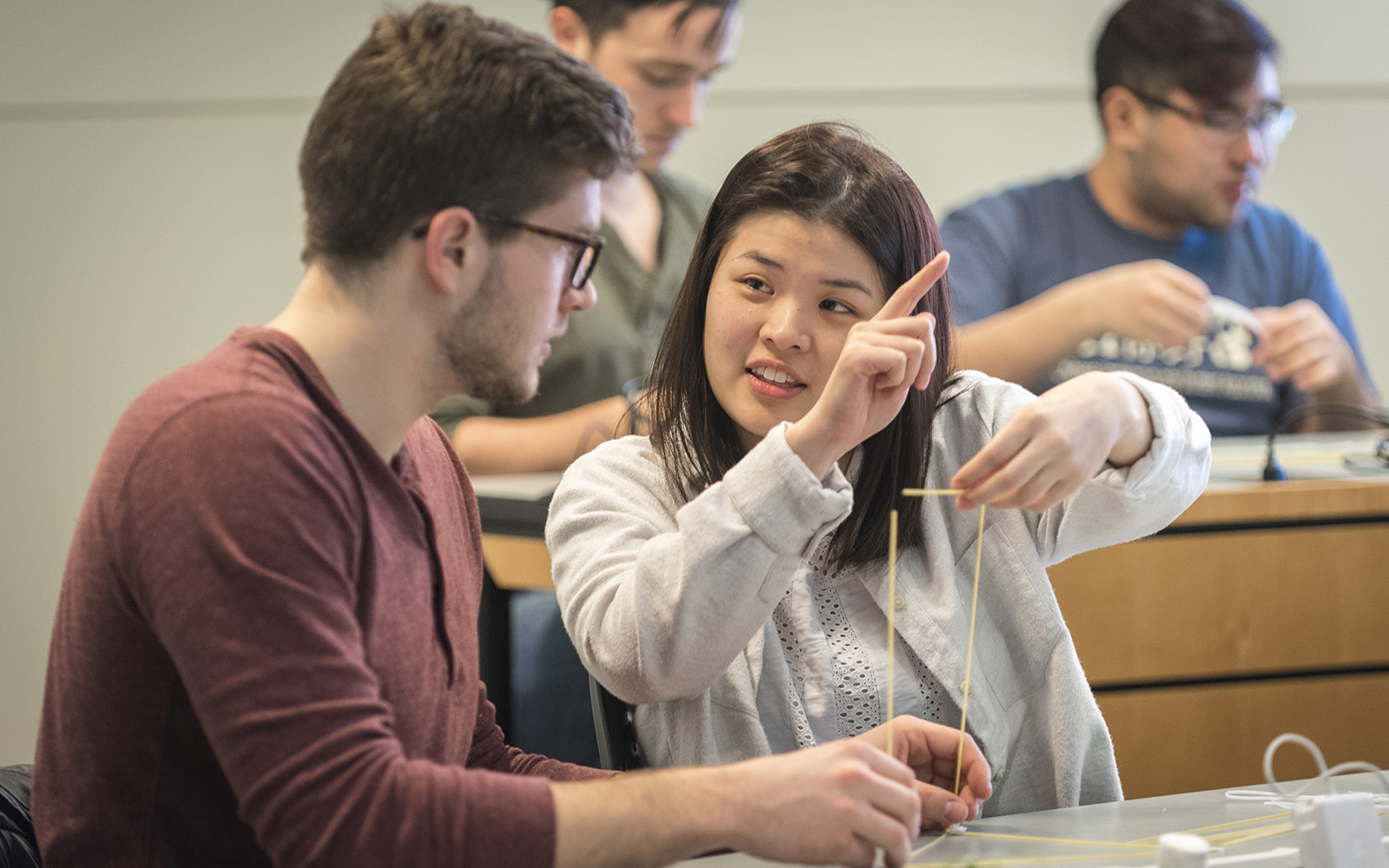 UConn Today– Gamification may not yet be a familiar concept to many in the academic world, but thanks to courses taught by Jonathan Moore in the School of Business, UConn students are beginning to bring what they've learned in the classroom about this powerful user engagement tool into real-world settings.
Career Development Office Pressroom
Upcoming Events
Saturday, March 25th, 2017
08:00 AM - 03:30 PM
Storrs CampusSchool of Business
This conference provides a range of technology & career training to develop or sharpen professional skills, networking, leadership, business knowledge and career readiness. To register, please go to: http://diversity.business.uconn.edu/technoedge/
Monday, March 27th, 2017
05:00 PM - 06:00 PM
Storrs CampusLaurel Hall 302
In a competitive job market gaining a competitive advantage in resume and professional writing will increase your chances of success. This presentation you will learn how it is important to tailor your résumé to fit for a specific job or internship opportunity. Additionally this presentation will provide tips on how to improve your professional writing in order to make a lasting impression.
Wednesday, March 29th, 2017
11:00 AM - 03:00 PM
Storrs CampusGampel Pavilion
Presented by the Center for Career Development. A Spring Career Fair will be held on Wednesday, March 29, 2017 from 11:00 a.m. - 3:00 p.m. in Gampel Pavilion.

For information please go to http://www.career.uconn.edu or contact: darlene.reynolds@uconn.edu
Thursday, March 30th, 2017
03:00 PM - 06:00 PM
Storrs CampusHBL, Undergrad Research Classroom
Do you have a LinkedIn account, but don't know what to do with it? Are you looking to create a LinkedIn Account, but don't know where to start?

The Center for Career Development is hosting LinkedIn Labs for all students. We will focus on creating and improving LinkedIn accounts. After a quick 10-minute presentation about the ins and outs of LinkedIn, students are free to stay to get help from two career team members! The lab is open 3 hours, so feel free to stay as long as you need!

No computer necessary as these sessions will be held in a computer lab. Join the Center for Career Development and conquer the professional network!
Monday, April 3rd, 2017
01:30 PM - 03:30 PM
Storrs CampusBUSN Atrium 2nd floor
UCDO Career Monday – Employer of the Day: UnderArmour

Topic: 10 Tips on Refining your LinkedIn Profile to Stay Current

+++++++
Each Monday, the School of Business Undergrad Career Development Office invites students to meet our Employer of the Day and to pick up 10 Quick Tips on weekly career topics.

Informal setting – stop by on your way to/from classes or make a special trip during the hours of 1:30 – 3:30 p.m. Casual attire and curiosity encouraged! Resumes welcome but not required.

Open to all students - all majors.
Media Contact
For all media inquiries, please contact:
Michael J. Deotte
Communications Director
+1 (860) 486-4478
mdeotte@business.uconn.edu
UConn faculty are available for live interviews from the campus television studio.