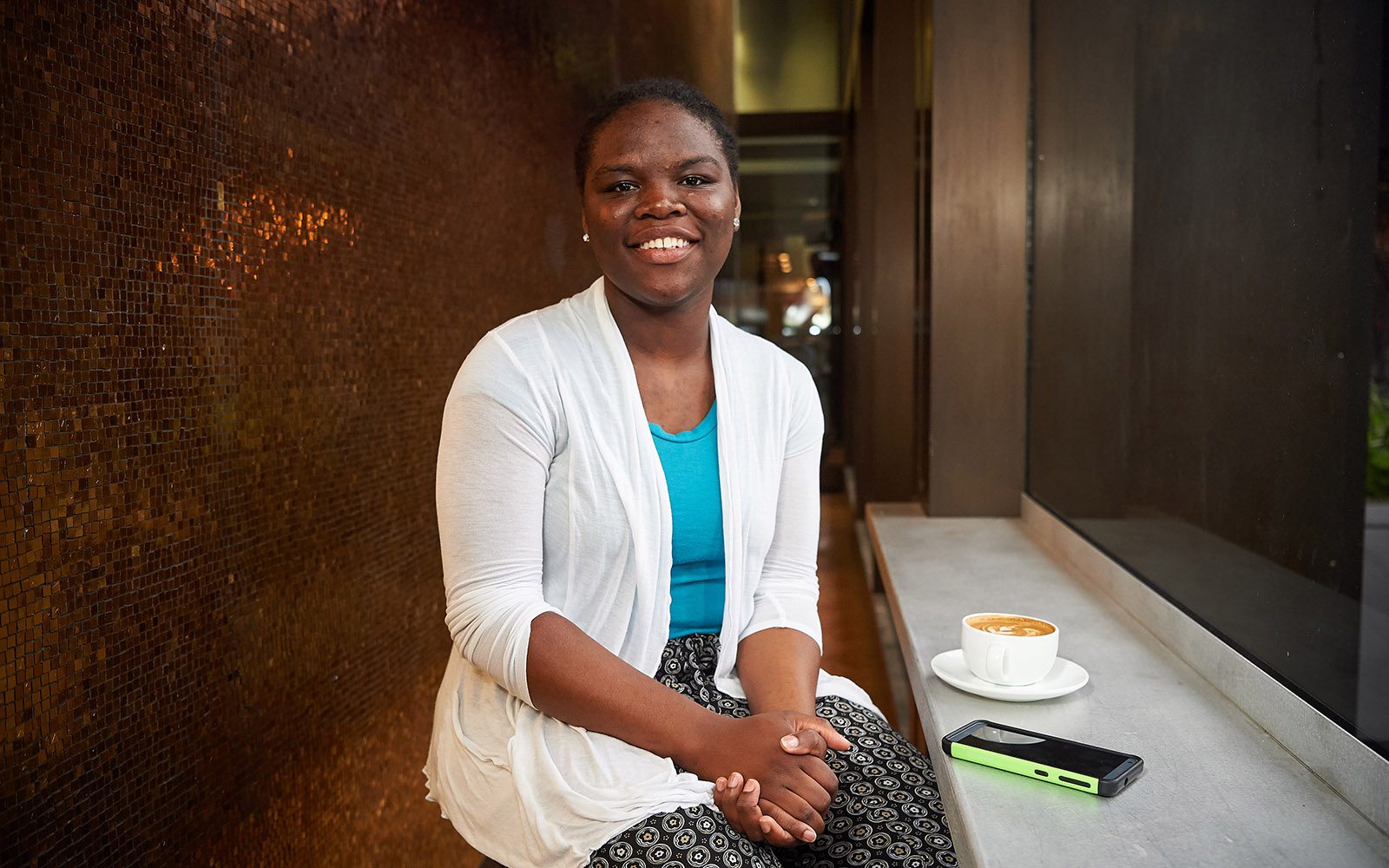 UConn Magazine – A new U.S. citizen, psychology and business major Britney Reynolds still contributes to a scholarship she established in her name in Jamaica. In this interview, she speaks with UConn Magazine about her experiences and aspirations.
Career Development Office Pressroom
Upcoming Events
Tuesday, October 17th, 2017
09:00 AM - 11:00 AM
Storrs CampusStudent Union Ballroom
This is a FREE career/networking event for all undergraduate UConn students including 1st year students to learn about CAREER OPPORTUNITIES with various companies:

- Summer 2018 Internships
- Full time Jobs
- Career Organizations
- Leadership Development Program

REGISTRATION LINK - https://events.r20.constantcontact.com/register/eventReg?oeidk=a07eei5lmur0a69858a&oseq=&c=&ch
Tuesday, October 17th, 2017
03:00 PM - 04:30 PM
Storrs CampusWCB 110
Wondering how you can improve your résumé? Or perhaps you're a bit stuck on how to get started? Have no fear, the CCD is here! The Center for Career Development will be offering Résumé Labs! These sessions are open for 1.5 hours and can accommodate 10 students at a time. There will be a brief 10-minute presentation to go over the basic sections of a résumé to start. Afterwards, the lab is free to any and all questions or working on your résumé. You can leave when you're done! Laptops and/or hard copies are encouraged. Not to worry if your dorm printer is out of ink, you can print a copy here (just be sure to come 10 minutes early).

Interested? Sign in to HuskyCareerLink to register and we'll see you here at the CCD!
Monday, October 23rd, 2017
01:00 PM - 03:30 PM
Storrs CampusSchool of Business Atrium
BUSN Career Monday – The http://INDEED.COM team will be at the School of Business …

If it is Monday, there is an employer at the Business Career Development Office. Stop by anytime between 1:00 and 3:30. Students of all majors welcome. Casual attire and curiosity encouraged …

Career Mondays are an informal way network with multiple employers. We understand students' busy schedules, so we created a weekly event that allows students to spend 15 minutes with recent alumni and corporate recruiters. These conversations can be a game changer for your job search.
Monday, October 23rd, 2017
05:00 PM - 06:30 PM
Storrs CampusLaurel Hall 201
The résumé, cover letter, and application all serve the purpose of getting you the interview, and the interview is your chance to actually get the job. In this lab you learn about what to expect in an interview and how to prepare to answer standard and complex questions in a professional way that makes you stand out and land the job, internship, or experience you are seeking.
Wednesday, October 25th, 2017
01:00 PM - 03:30 PM
Storrs CampusSchool of Business Atrium
Meet representatives of Under Armour at the School of Business during their Employer of the Day. More details to come. Students of all majors welcome
Media Contact
For all media inquiries, please contact:
Michael J. Deotte
Communications Director
+1 (860) 486-4478
mdeotte@business.uconn.edu
UConn faculty are available for live interviews from the campus television studio.