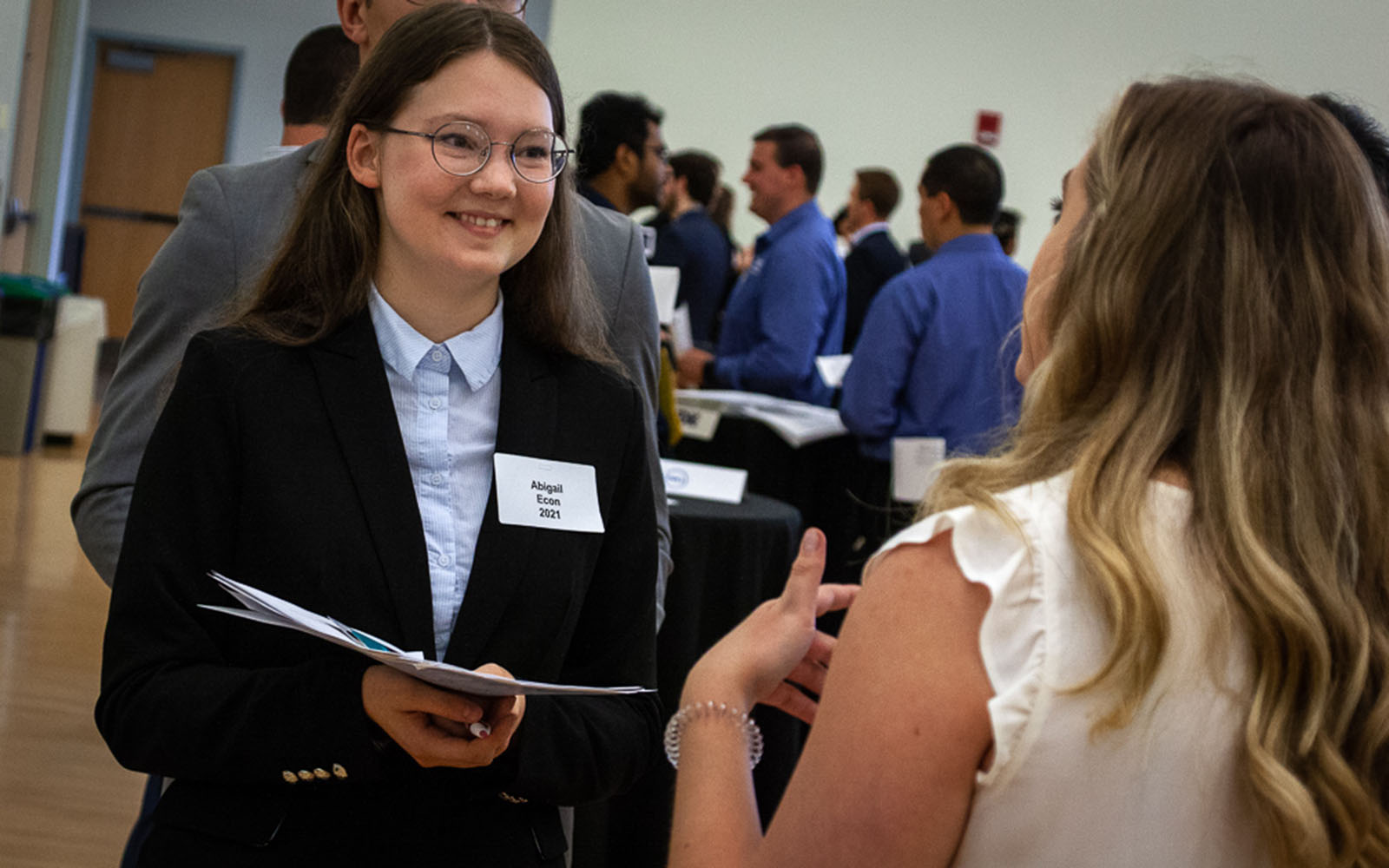 The Undergraduate Business Career Expo garnered an impressive turnout on Sept. 12, with some 50 employers, traveling from as far as Michigan, to UConn's Student Union, in hopes of recruiting passionate, hard-working students.
Paige Gregory, associate brand manager at Whirlpool in Michigan, knows exactly what she is looking for when she is recruiting for her company.
"I am looking for someone who is a self-starter, very motivated, and takes the initiative to go out and do things on their own," she said. "I am also looking for people with leadership experience, demonstrated on or off campus."
Employers who attended the Business Expo included Aetna, Cigna, Dell, Enterprise, the New York Yankees, Lockheed Martin, Moody's, Slalom Consulting, Stanley Black & Decker, Whirlpool, and more.
The Business Career Expo, spearheaded by the Undergraduate Career Development Office, is the place for students to not only meet potential employers from various companies but also to promote their professional worth in more depth and in person.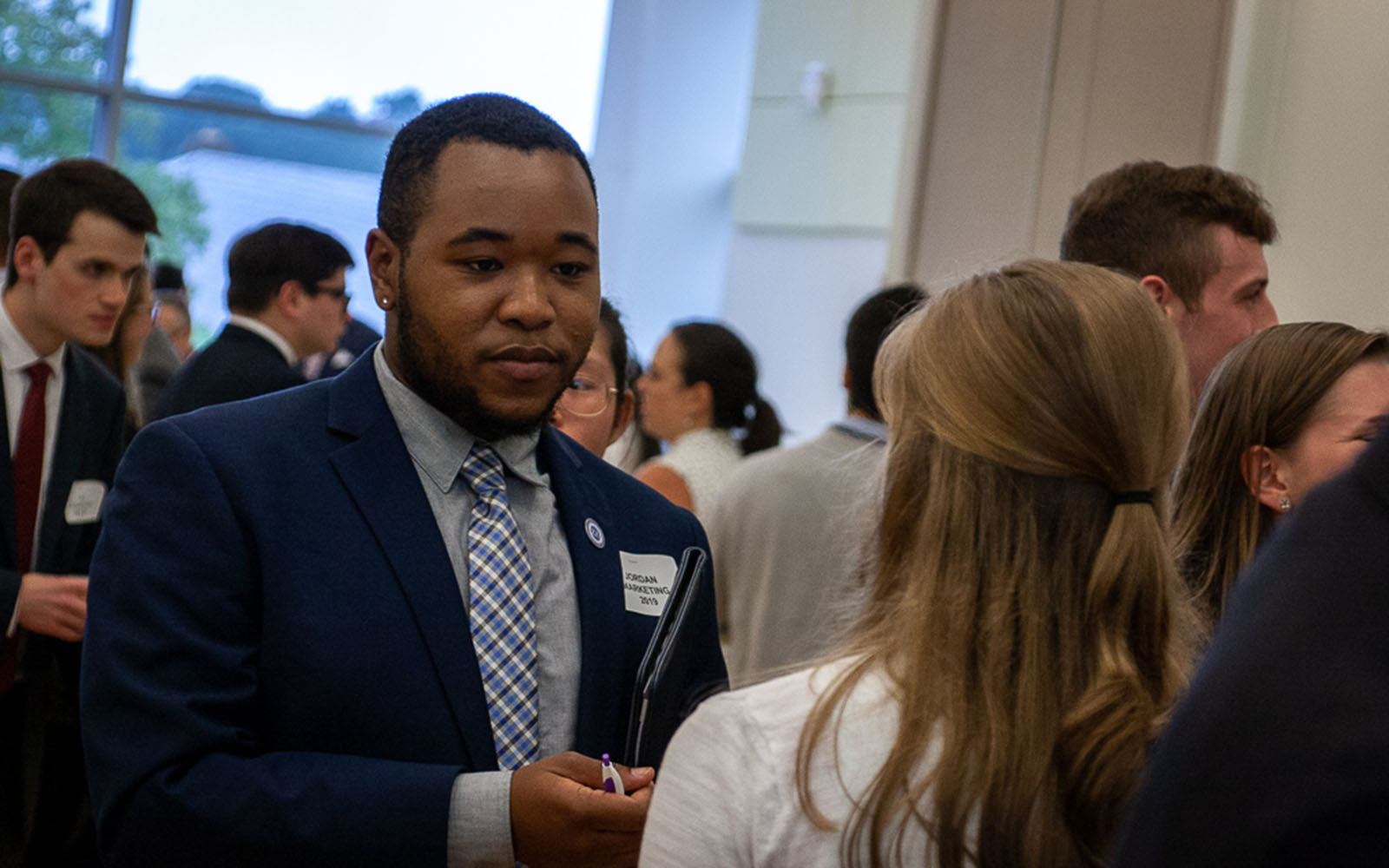 "Students who come to the Expo get the opportunity to articulate their story," said Kathy Hendrickson, assistant director of the Undergraduate Career Development Office.
"A resume allows just one page for you to convince your employer why you are the best candidate. A LinkedIn page adds a little more depth, but when you have one-on-one conversations with an employer, it changes everything," Hendrickson said. "Employers get to see how smart and articulate our students are get to hear their story."
No matter what major or what year, any student can benefit from the Expo.
Freshman Alena Hauer, who hasn't yet declared her business major, was taking full advantage of the opportunity.
"Today I have been talking to different companies and getting some networking experience. This is a brand new experience for me so I am just 'playing it by ear,' seeing what works and what doesn't work, and when I come back next year, or even next week for the university-wide career fair, I'll have a strategy," Hauer said.
Sophomore Maxwell Miller is looking toward the future, as his goal is to acquire a summer internship in finance that will hopefully lead to open doors down the road.
"Coming here makes it so much easier to get the 'human factor' out of it," said Miller. "When you apply online you are just a name on a computer screen, right? But coming to the Expo, you get face-to-face conversations with employers and that helps to make you stand out."