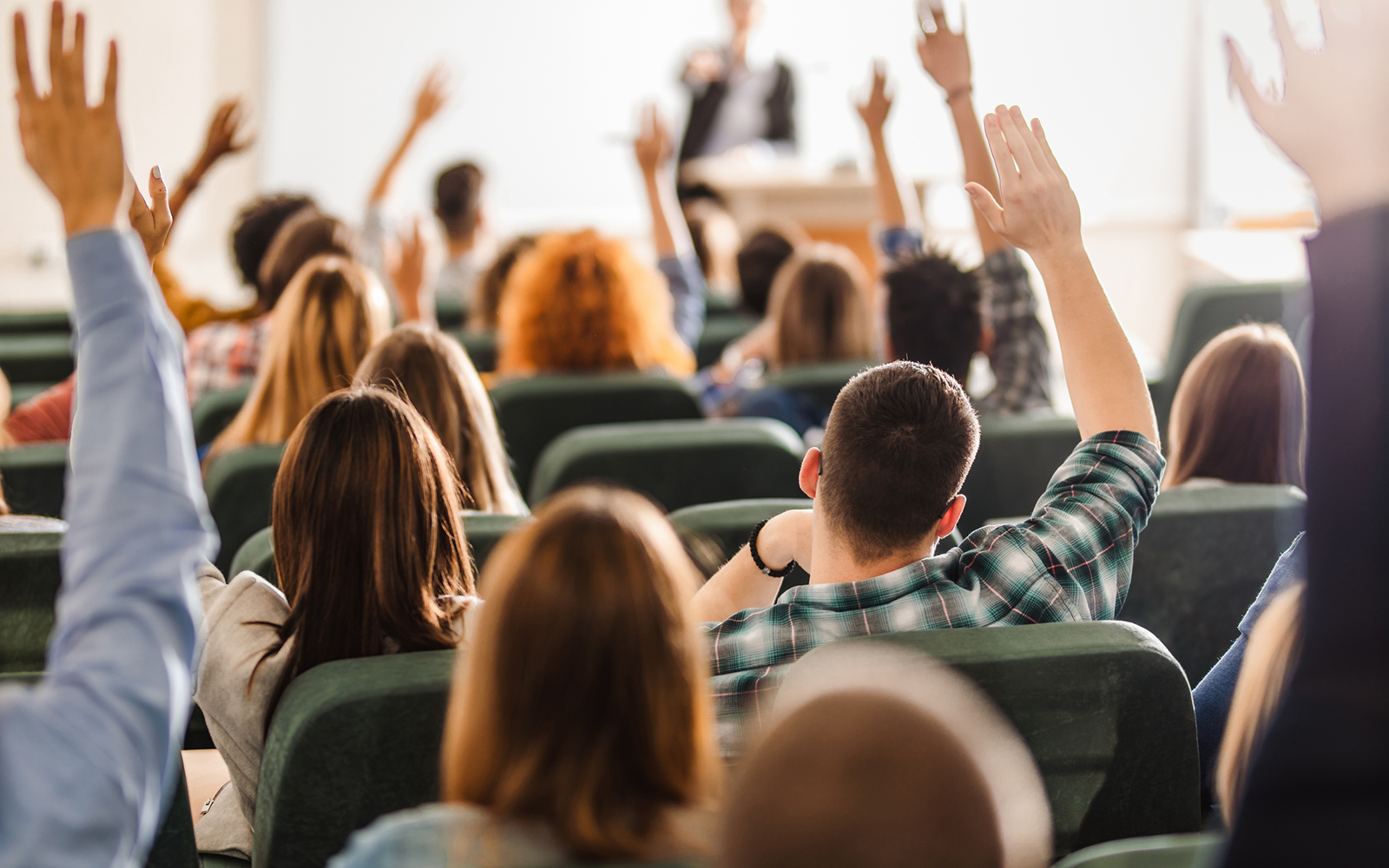 The Deloitte Foundation, together with a team of passionate Deloitte alumni, has donated $1 million to help attract and retain high-performing educators within UConn's prestigious accounting program.
The gift is one of the largest in the Accounting Department's history and has led to the creation of the Deloitte Foundation Professorship and the Deloitte Foundation Faculty Fellowship, honors bestowed on some of the most highly regarded faculty.
"Accounting has a long and distinguished place at UConn, and the leadership of the Deloitte Foundation and Deloitte UConn alumni, in supporting that tradition, is transformational," said Dean John A. Elliott. "These alumni were powerfully influenced by the people who taught them. In turn, they have guided the school in in helping to mentor and enrich the experience for our students."
Professor David Weber is the inaugural recipient of the Deloitte Foundation Professorship. Weber joined the accounting department in 2005 after receiving his Ph.D. from the University of Colorado. A key faculty member in the undergraduate and Ph.D. programs, Weber's research focuses on the role of financial reporting and taxes in capital markets. He has twice been recognized by graduating seniors with the Outstanding Undergraduate Accounting Teaching Award.
The Deloitte Foundation Faculty Fellowship has been awarded to associate professor Guojin Gong. Gong received her Ph.D. in accounting from the University of Iowa in 2005, and was an associate professor at the Pennsylvania State University until last fall, when she joined the UConn faculty and helped to expand the accounting department program in Stamford. Her research examines issues related to corporate governance, such as executive compensation and loan contracting, and financial reporting and disclosure.
Four Alumni Instrumental in Promoting Endowments

The two endowments might not have come to fruition without the dedication of four prominent alumni, including Deloitte partners Ray Lewis '83 and Rich Tavolieri '89; Walt Richter '81, 88 MBA, a vice chairman at Deloitte; and Dave Acampora '79, a Deloitte partner who is now retired.
Lewis recalled signing up for an introductory accounting class taught by professor Dick Kochanek, who quickly drew him into the course content.
"He made the most mundane topics sound exciting," Lewis said. "In every class he brought so much enthusiasm to what he did. It was something I'll never forget."
Lewis, Richter, Tavolieri and Acampora have worked together for many years, and continue to stay connected to their alma mater and support the university.
"The education we received and the professors who positively impacted our lives, are key reasons why we have been successful," said Tavolieri. "Professors are paramount to preparing their students who will become the future leaders in business and who help sustain the accounting profession."
The four partners had a history of giving to their alma mater and frequently swapped stories about their favorite professors. The list sounded like a who's-who of UConn accounting faculty.
Initially, Acampora and Richter, together with other Deloitte UConn alumni, raised funds to establish the Deloitte Foundation Faculty Fellowship in Accounting.
"It's important for us, as alumni, to support the educational institution that gave us our start," Richter said. "We are grateful to those who helped us, and want to help the school, the professors, and the accounting profession."
To expand their impact and support to UConn, the four alumni spearheaded a five-year effort to raise money for a second fund, an endowed accounting professorship.
The effort is both in gratitude for the education they received and the career opportunities it afforded them. They also hope that the Deloitte Foundation Professorship and Deloitte Foundation Faculty Fellowship will help maintain the strength of accounting instruction at the university for years to come. Their contributions, coupled with donations from other Deloitte professionals who are also UConn alumni, and Deloitte Foundation matching gifts, aggregated to nearly $1 million.
Today's Gifts To Support Tomorrow's Leaders
"These gifts come at a critical time and allow us to recognize high-performing faculty with the honor of a professorship, and also allow us to hire competitively with the fellowship," said Professor George Plesko, head of the accounting department. When recruiting faculty, the accounting department faces particular challenges because accountants command high salaries in industry, and the competition among universities is robust, Plesko said.
"Support such as that provided by Deloitte UConn alumni and the Deloitte Foundation is critical to the continuing and long-run success of the department. These awards allow us to recognize distinguished faculty and help make UConn a more attractive place to work," he said. "Recruiting and retaining our faculty is at the core of providing a high-quality education to our students, and the Deloitte Foundation's generous endowments will help in supporting that mission."
The Deloitte Foundation is committed to supporting educators and students by providing financial resources, teaching/curriculum materials and other investments in academic programs that promote excellence in education. The Foundation also supports accounting Ph.D. education to strengthen the accounting faculty pipeline.
"We all want UConn to continue to advance in its efforts to prepare the next generation of accounting professionals," Acampora said. "Faculty are a key ingredient to motivating students. Recruiting accounting faculty is challenging and great professors have options in today's market. We hope these endowments will continue to maintain the quality of instruction at UConn for many years to come."
Michael Van Sambeck, director of development at the School of Business, spoke of the endowments' impact.
"Many people understand the value of creating student scholarships, but these four alumni saw the merit in hiring and retaining great professors," he said. "Top talent in the classroom helps an entire generation of accounting students to thrive."
Tavolieri said he and his fellow alumni are invested in UConn.
"Professors like Mo Hussein and Dick Kochanek took a particular interest in us as students and celebrated our success,' Richter said. "We wanted to give back to the school in honor of them and other faculty."
Please see www.deloitte.com/us/about for a detailed description of our legal structure. Certain services may not be available to attest clients under the rules and regulations of public accounting.