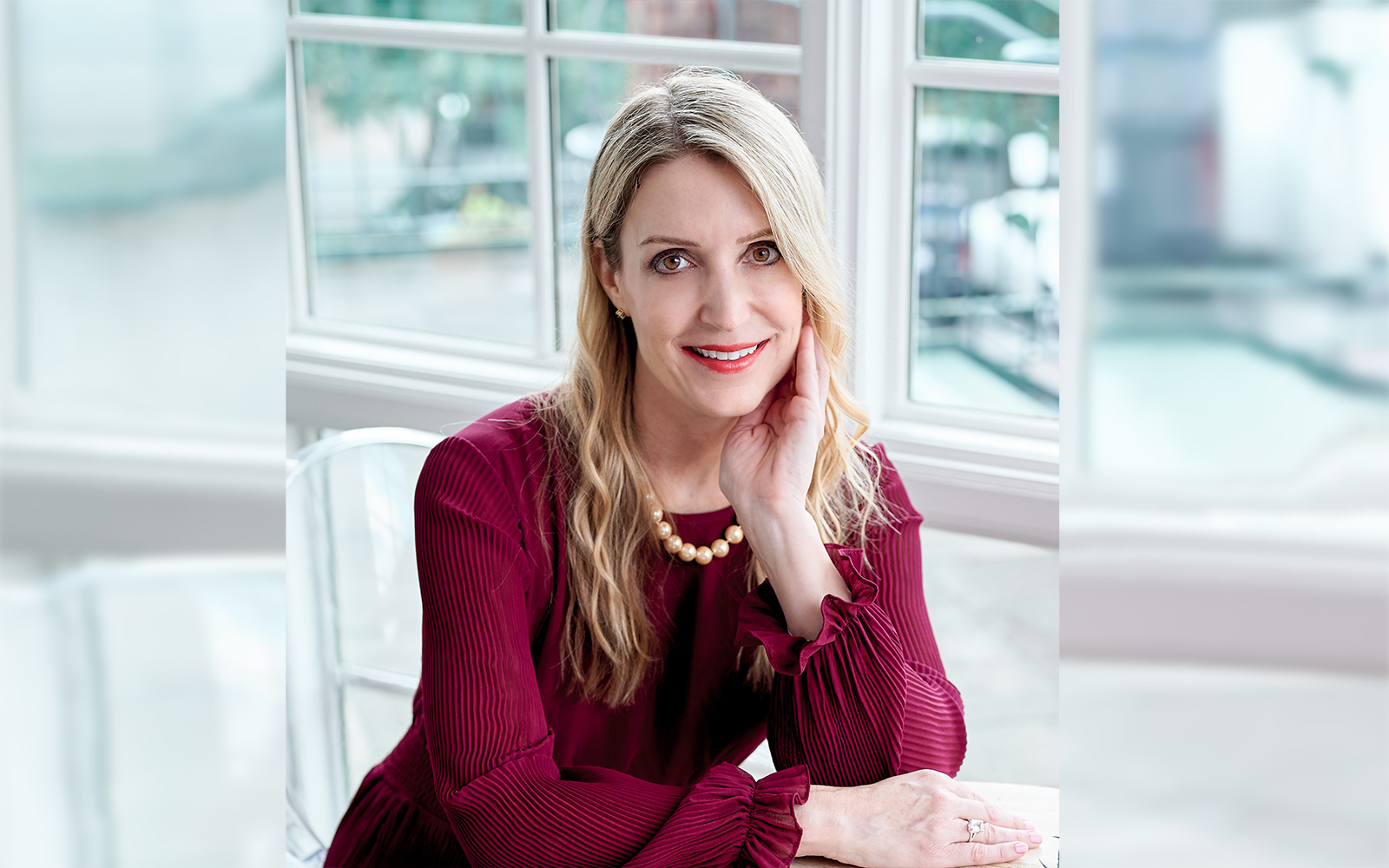 As brazen as it might seem in an uncertain economy, now may be the ideal time for many women to take that giant step into entrepreneurship.
That's the advice of UConn alumna Charlene Walters '92, who has created a blueprint for women interested in pursuing their own businesses.
Walters, an entrepreneurship coach, business and branding mentor, and author, will be the keynote speaker at the School of Business' "xCITE: Women in Entrepreneurship Network" series for women who are, or want to become, entrepreneurs. The event, which will be virtual this year, is from 5 to 6:30 p.m. Nov. 16. This is the first in a series of programs to connect women entrepreneurs.
"So many employees, particularly women, have been displaced due to the pandemic and many are turning to entrepreneurship to chart a new course," Walters said. "Whether they are creating a small company that makes protective face masks or catering to recent shifts in customer needs, such as delivery services, virtual events or evolving health and fitness routines, there are many opportunities."
"Becoming an entrepreneur is a good option for someone who feels she wants more control over her career and earnings; someone who is ambitious and hardworking," she said. "I don't believe that people are 'born' entrepreneurs. Any woman can do it if she's tenacious, pursues a path that matches her interests and skills, and identifies a niche that has market potential."
Forthcoming Book Addresses Entrepreneurial Mindset
Walters draws her experience on her career successes—including creating a digital entrepreneurship MBA program. She is also a mentor on Entrepreneur magazine's "Ask An Expert" platform and an entrepreneur who has launched her own consulting and training business. In addition to her professional accomplishments, Walters faced the excruciating experience of her husband's unexpected death while their two children were very young, and the need to pivot in the face of uncertainty.
During her presentation, Walters will discuss her background and her new book, titled "Launch Your Inner Entrepreneur: 10 Mindset Shifts for Women To Take Action, Unleash Creativity and Achieve Financial Success," which will be released on Feb. 23, 2021. Walters believes that many aspects of entrepreneurship can be taught.
"My first recommendation is to take action. There are a lot of people who would love to own their own businesses but are too afraid to do so. They're used to having a reliable paycheck," she said. " your research, have a plan, identify your target market and leap in."
If you can't jump in with two feet, start your business as your "side hustle" until you're ready to transition full time, she said.
Another common mistake that new business owners make is that they get caught up in the glamour of the business. They'll spend $10,000 on a website or order matching t-shirts for their employees.
"Don't do it!" she said. "When you're first starting out, spend money on only what's vital and will generate revenue for your startup."
Organize Your Time and Boost Your Confidence
For all business owners, but for women in particular, it is important to manage your time properly, Walters said.
"Women often have more on their plates then men. I tell other female entrepreneurs that they shouldn't lose sight of work-life balance and to emphasize self-care," she said. "You need to eat, sleep, enjoy life, and be healthy."
Women must also be focused on building their brand, their network, and their visibility, she said.
"Women tend to work hard and think that because they are doing so, they will naturally get accolades," Walters said. "In reality, women need to become more vocal about making their accomplishments known."
A native of Prospect, Conn., Walters earned her bachelor's degree in English Language and Literature from UConn in 1992. She subsequently earned an MBA from St. Thomas University and a Ph.D from Northcentral University.
She has worked with many entrepreneurs, helping them launch and grow their businesses, including everything from dietary supplements to salon services to app development to virtual event hosting to fashion brands and more.
"I've become a little fearless," Walters said of her career path. "I wasn't always that way. Over time I've encountered setbacks. I've always been ambitious and an achiever but I've had to grow more confident to rise to the challenges and opportunities along my path. I discovered that to become successful as a female entrepreneur you need to develop the right mindset, go all in, and stick with it for the long haul."
To register for the event, please visit https://xcite.business.uconn.edu. This is the first in a series of programs creating a network of women entrepreneurs with the goal of providing year-long opportunities for connection, mentorship, and access to resources.