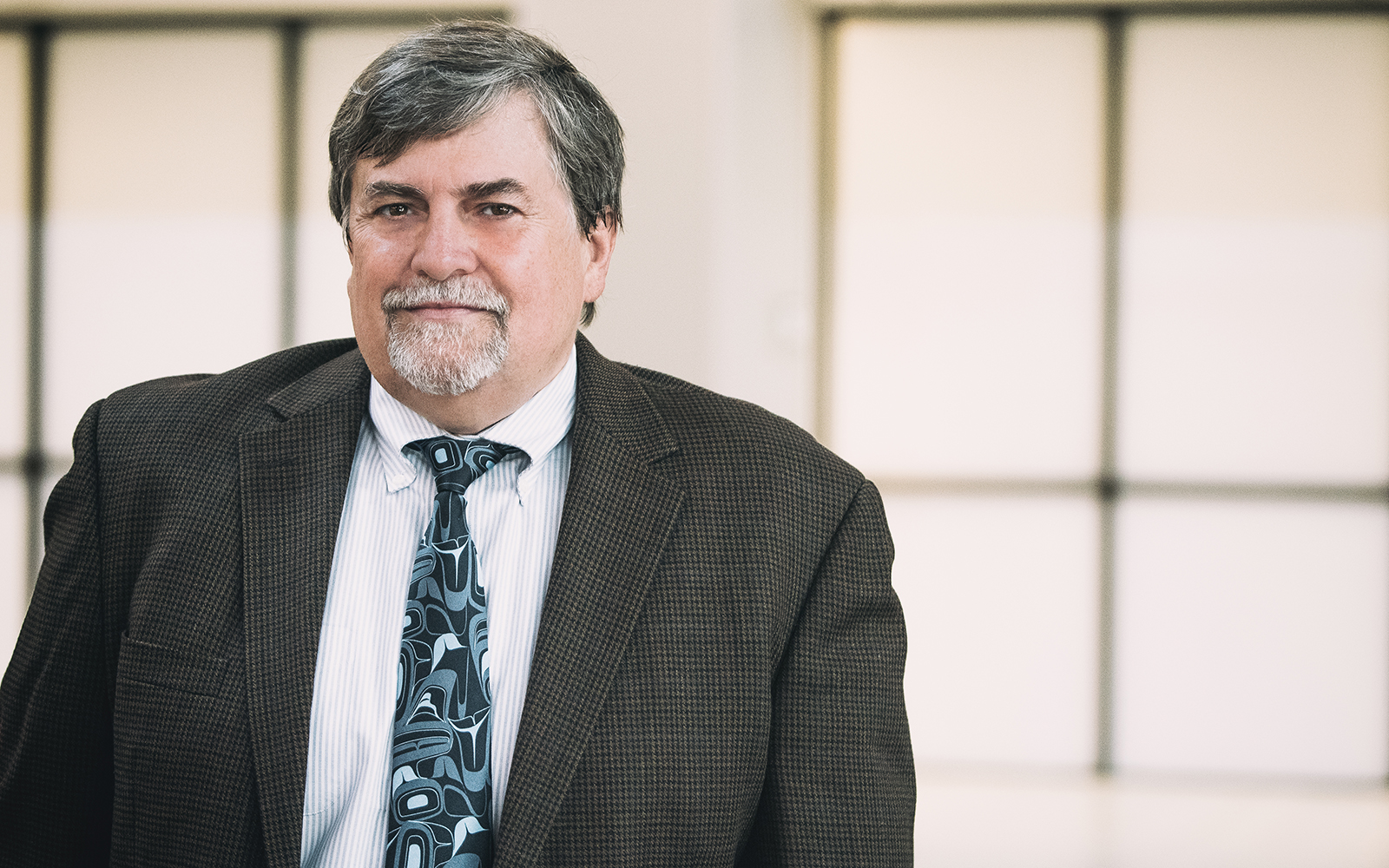 Kevin McEvoy, an assistant professor-in-residence in Marketing, has been selected to receive the University's Faculty Excellence in Graduate Teaching Award.
The award is given in recognition of a faculty member's commitment to rise above good instruction, engage with students, and contribute to the intellectual life of UConn through teaching. McEvoy, who teaches primarily in Stamford and occasionally in Waterbury, was nominated by students and colleagues.
"Kevin consistently earns high marks from his students for the energy, enthusiasm, and knowledge he brings to the classroom," said Robin Coulter, marketing department head. "To receive this honor is testimony to Kevin's hard work, and we at the School of Business share in the pride of his accomplishment."
McEvoy, whose marketing career includes working with corporate giants such as Pepperidge Farm, Colgate Palmolive, Haagen Dazs, SC Johnson and McNeil Consumer, said he particularly enjoys teaching graduate students because of their drive.
"They have a purpose and a mission. They know why they're here," McEvoy said. "They know they want more career options than they have, and that this advanced degree will get them there. They are almost always prepared for class and eager to participate."
A student in the part-time MBA program, who nominated McEvoy for the award, said he teaches with warmth, approachability and humor and demonstrates tremendous enthusiasm for his students, colleagues and the course material. She described his Marketing Management class as among the most enjoyable, informative and relevant courses she has taken.
"Dr. McEvoy manages to combine a friendly, non-intimidating instructional approach with high performance expectations," she wrote. Beyond the classroom, she developed an idea for a pilot project affiliated with her work, and he not only volunteered to serve as her adviser but offered numerous introductions and resources to advance her idea.
McEvoy, who has been affiliated with UConn since 2001, earned his Ph.D. from New York University. He said he is honored to receive the Graduate Teaching Award.
"There are a lot of people doing a lot of great things. I feel honored to be where I am, doing what I do and working with the people I do," he said.
Despite his long tenure at the University, McEvoy said every course he teaches is unique, driven in part by his insatiable thirst for new knowledge and research. He subscribes to multiple news feeds daily and students can expect to be discussing the latest from the New York Times, Wall Street Journal, Ad Age and more in his classes.
"Part of the joy of my job is that I love to learn, and I love to watch my students develop a passion," he said. A spring discussion about plant-based burgers even led to a taste test in class. When Burger King recently announced it was adding them to its menu, McEvoy was inundated with messages from former students who said, "Did you see this?"
McEvoy teaches nine courses a year, including two summer sessions. They include: Marketing Management, an MBA-required course; Integrated Marketing and Communication in the Digital Age; Consumer Behavior, and Consulting Services for MBAs, a project-based course working directly with corporations.
One lesson he emphasizes to his students is that a good idea can come from anywhere and they shouldn't hesitate to offer something new.
"Marketing makes the world go 'round because we are all consumers. All marketing starts with the target consumer or target business," he said. "Executives of the big companies are not inherently smarter than the students are. They may have more experience and resources, but they are not any smarter. A look at entrepreneurs proves this again and again."
The Faculty Excellence in Graduate Teaching Award is given by the UConn Foundation Alumni Relations Office. McEvoy will be honored at a luncheon ceremony Oct. 3. For more information, call 860-486-2240.