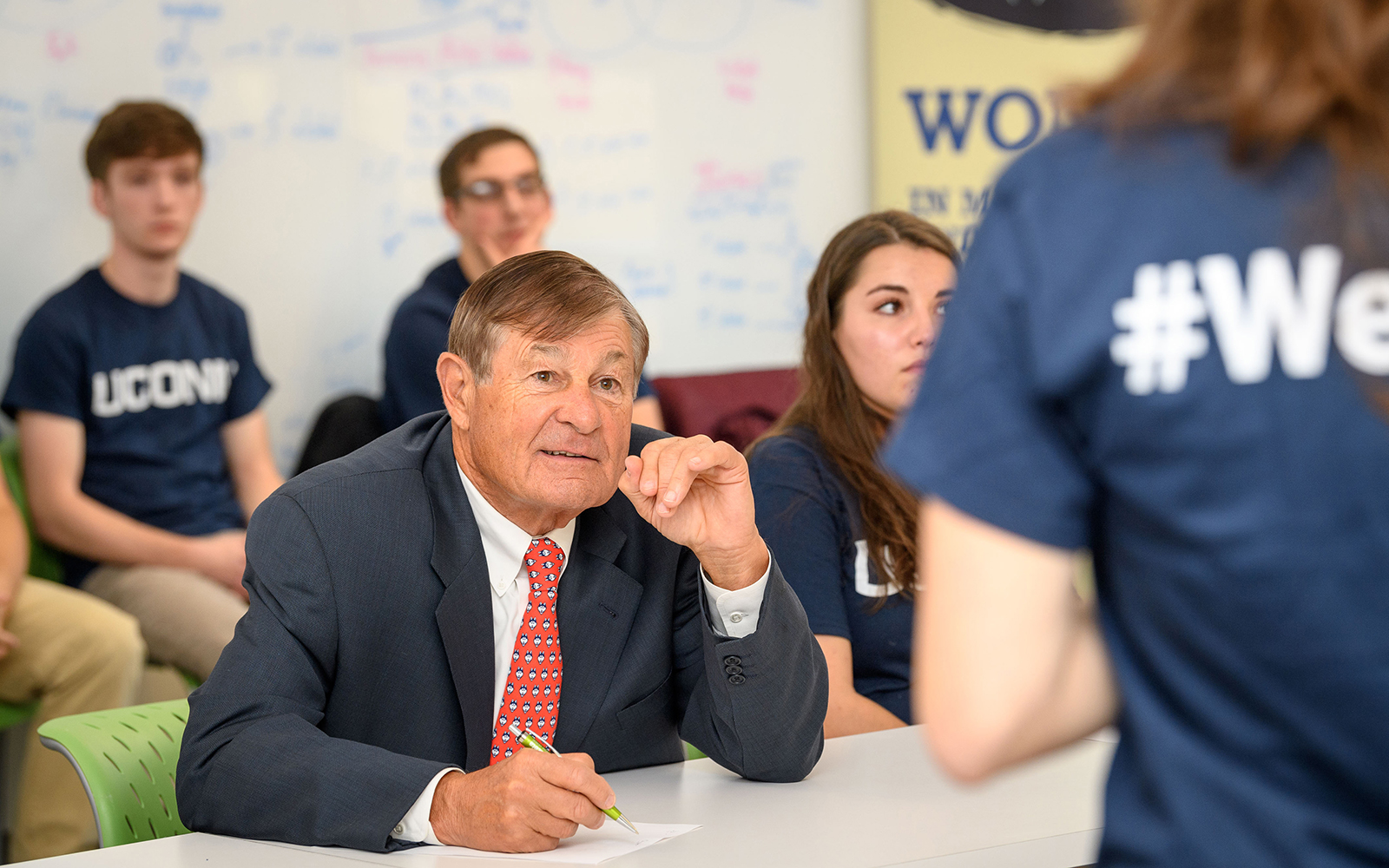 UConn Today – After announcing his $22.5 million commitment to UConn to foster innovation on Dec. 4, donor Peter Werth attended presentations by alumni, graduate, and undergraduate student innovators during the Entrepreneurial & Innovation Student Huddle held at the newly named Peter J. Werth Residence Tower, formerly Next Generation Connecticut Residence Hall.
Career Development Office Pressroom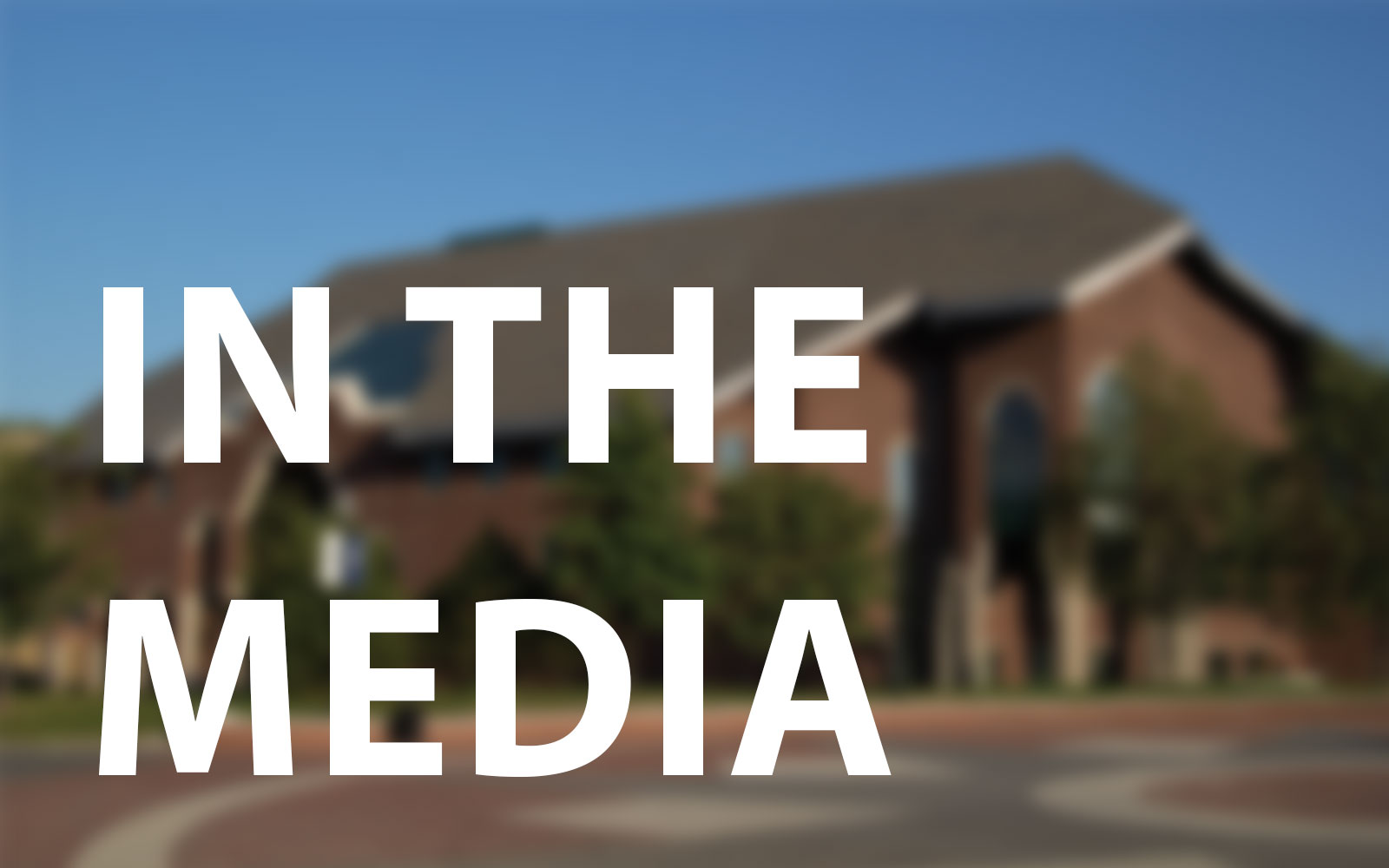 Study International
November 28, 2017
Upcoming Events
Monday, January 29th, 2018
12:00 PM - 01:30 PM
Storrs CampusTBD
Wondering how you can improve your résumé? Or perhaps you're a bit stuck on how to get started? Have no fear, the CCD is here! The Center for Career Development will be offering Résumé Labs! These sessions are open for 1.5 hours and can accommodate 15 students at a time. There will be a brief 10-minute presentation to go over the basic sections of a résumé to start. Afterwards, the lab is free to any and all questions or working on your résumé. You can leave when you're done! Laptops and/or hard copies are encouraged. Interested? Sign in to HuskyCareerLink to register and we'll see you here at the CCD!
Wednesday, January 31st, 2018
03:00 PM - 04:00 PM
Storrs CampusJRB 204
Regardless of major, there are strategies that go beyond entering a keyword into a search engine you can utilize when searching for an internship or co-op. This session covers the main differences between internships and co-ops, student and employer motivations, how to effectively read a posting, and how to use HuskyCareerLink for maximum results. Discover key steps to becoming a stronger candidate for your next internship or co-op!
Wednesday, February 7th, 2018
11:00 AM - 03:00 PM
Storrs CampusStudent Union, 3rd Floor
Join us for our Internship & Co-op Fair at the Student Union!
Wednesday, February 14th, 2018
01:00 PM - 02:30 PM
Storrs CampusHBL Electronic Classroom 1
Do you have a LinkedIn account, but don't know what to do with it? Are you looking to create a LinkedIn Account, but don't know where to start? The Center for Career Development is hosting LinkedIn Labs for all students. We will focus on creating and improving LinkedIn accounts. After a quick 10-minute presentation about the ins and outs of LinkedIn, students are free to stay to get help from two career team members! The lab is open 3 hours, so feel free to stay as long as you need! No computer necessary as these sessions will be held in a computer lab. Join the Center for Career Development and conquer the professional network!
Media Contact
For all media inquiries, please contact:
Michael J. Deotte
Communications Director
+1 (860) 486-4478
mdeotte@business.uconn.edu
UConn faculty are available for live interviews from the campus television studio.