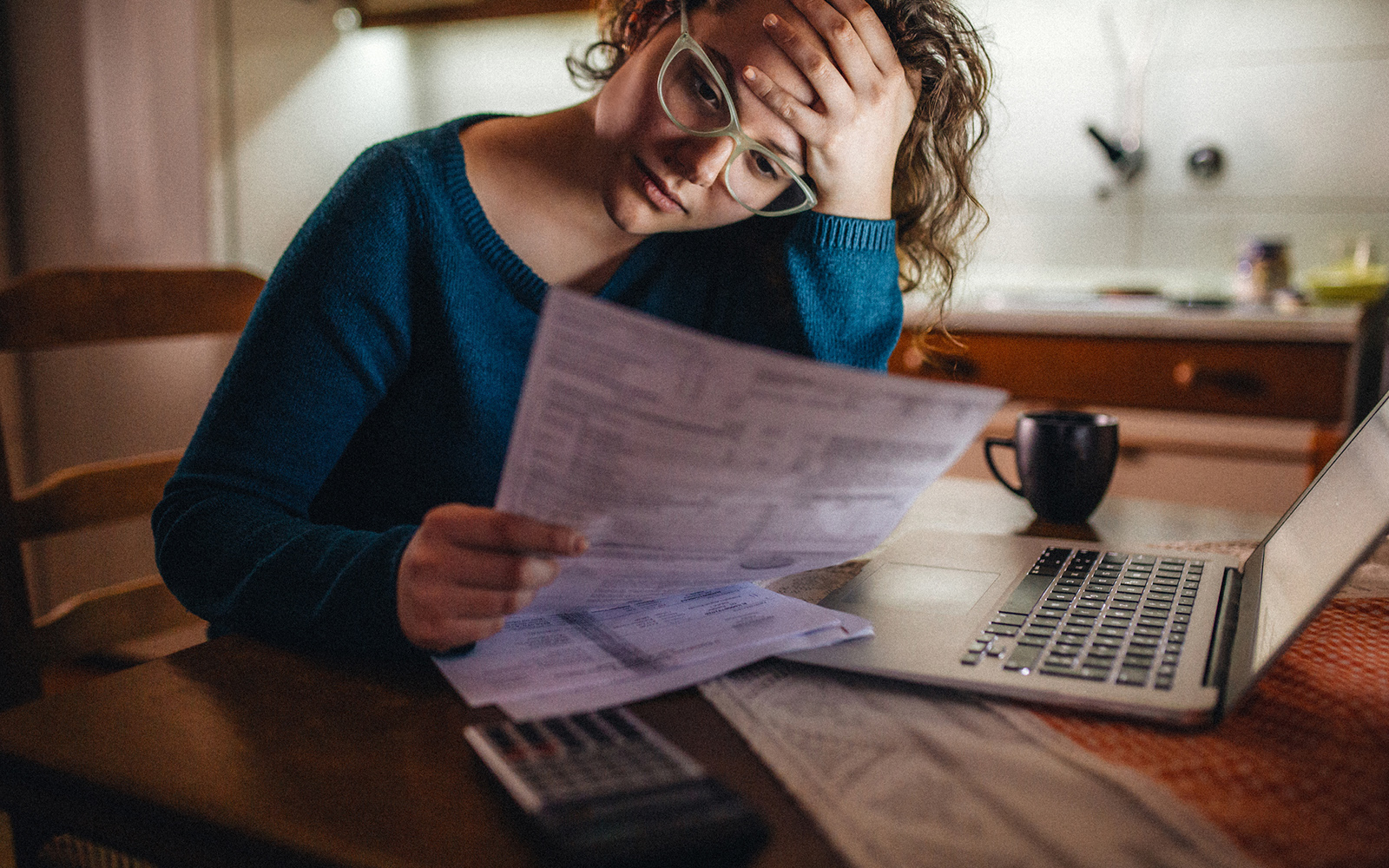 A hard-working team of MSBAPM students took home second-place, and a $20,000 award, in the fiercely competitive Humana-Mays Healthcare Analytics Case Competition.
The UConn team, known as Trailblazers, credits their thorough knowledge of data analytics, a creative presentation that was carefully crafted for corporate executive judges, and at least 150 hours of work on the project, for their success.
The Trailblazers surpassed 171 other teams of graduate students from across the nation. This is the first year in the six-year history of the Humana-Mays case competition, that UConn has advanced to the higher rounds.
"Our team took something from every single UConn class that we had, and applied it to this challenge," said student Madhusree Chowdhury, who is enrolled in the MSBAPM program in Hartford. Teammates Di Zhao and Sai Jahnavi Gamalapati are MSBAPM candidates from Stamford.
"Our team had good chemistry and a deep commitment to helping each other. It wasn't possible for one person to do the whole thing, especially competing with graduate students from really good colleges," she said. "Team work was essential. I'm very fortunate to get the great team members I did."
The three students devoted two or three hours—sometimes more—to working on the case competition every day, for the last two months.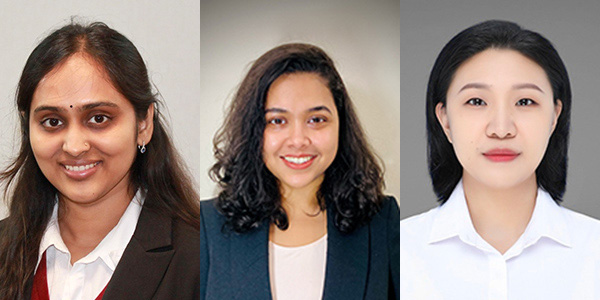 Addressing Housing Insecurity and its Impact on Health
The case challenge addressed the issue of housing insecurity and its impact on health. Housing insecurity is defined as a lack of security in a shelter that results of high prices related to income, poor housing quality, an unstable neighborhood, overcrowding and sometimes homelessness.
Humana—a private insurance company that contracts with Medicare and the event sponsor—shared real-time data with the case-competitors and wanted to know how many of its members are facing housing insecurity and how it can mitigate the problem for them. The Mays Business School, part of Texas A&M University, was the competition organizer.
"It was an interesting and challenging problem," Chowdhury said. "Being able to use data analytics to create an end-to-end solution is what companies are seeking. Our success boosted our confidence tremendously."
Pre-processing of the data was the hardest part of the project, Gamalapati said. There were almost 900 columns of data and it was "dirty," meaning it had irrelevant information that needed to be removed. The target variable was highly imbalanced. The team brainstormed ideas and conducted research on how best to tackle it, before running multiple modeling experiments to see what worked best.
The top 50 teams advanced to the second round, based on model performance. UConn's MSBAPM program had two teams move to the next round. In the second round, the teams had to write papers explaining their results and forming recommendations.
The Trailblazers and four other teams made it to the third and final round, where they presented their work to a panel of judges.
"As graduate students we are taking courses and working on multiple projects, but we agreed to invest the time and the creativity in this competition," Zhao said. "All the machine-learning presentations were very good, but the distinction is how you present the information and how creative you are in solving the problem. Our program taught us how to talk with people in the C-Suite, how to present numbers, how to talk about economic value, and how to highlight societal value as well."
No One-Size-Fits-All Solutions
For their recommendations, the team created multiple solutions based on the needs of the participants. Some, for instance, needed more quality housing and safety as they suffered from allergies, infections, or trouble navigating stairs. The Trailblazers recommended collaborating with non-profits that could modify housing, such as adding wheelchair accessibility.
For other groups, particularly non-homeowners, the solution might be to create a community of inexpensive, tiny homes serving seniors and the disabled. The team recommended the community include vibrant schools, as research suggests that more educated people tend to have fewer health issues.
Students Displayed An Uncommon Skill Mix
"These three students are the epitome of talent, dedication and poise under pressure," said OPIM professor Jennifer Eigo. "While participants need to have very strong technical skills to make it through the first round, their creative thinking, maturity of recommendations, and clear communication of those ideas propelled them to a Top 2 finish. Di, Sai Jahnavi and Madhusree truly exemplify what the MSBAPM program strives to teach our students."
Professor William "Bill" Pace said the competition requires high-quality work in predictive modeling, thoughtful, practical policy recommendations, and a clear, concise summary to senior executives.
"Excelling in all these areas is an uncommon skill mix for anyone, let alone students whose professional careers are just starting," he said. Eigo and Pace organized the students to form the teams and gave them advice before the competition started, but the students weren't allowed to have any coaching or mentoring during the competition, which was virtual.
Since announcing their award late last week, the team has been inundated with well wishes from faculty and Dean John A. Elliott, which has made the experience even better, Chowdhury said.
For all three MSBAPM students, who would consider working in the healthcare field when they graduate in the next few months, the experience will be a selling point to potential employers about both their data expertise and problem-solving abilities.
"We're all proud to bring this award home to UConn, which has meant so much in each of our lives," Gamalapati said.