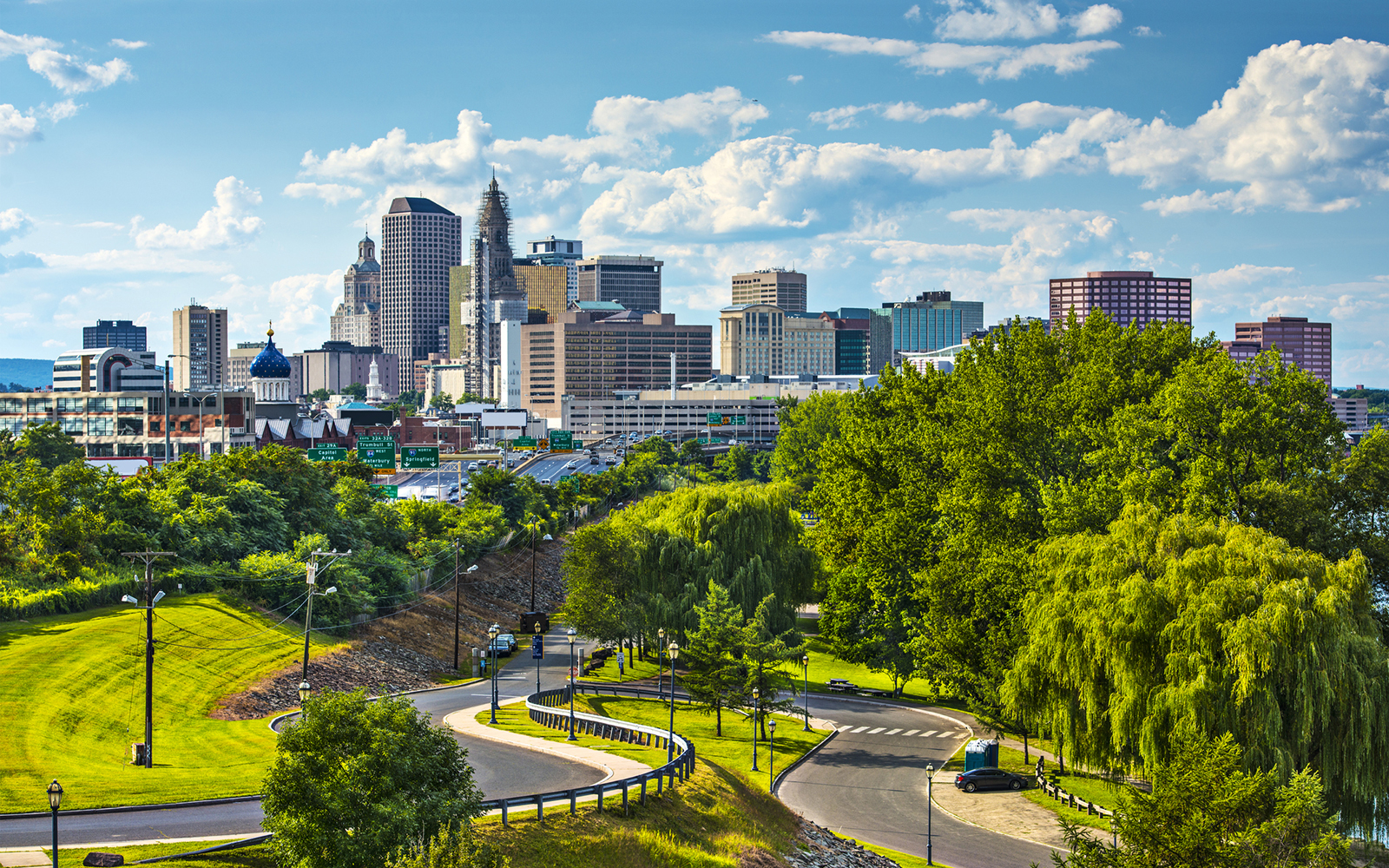 The Center for Real Estate and Urban Economic Studies is ranked among the Top 3 programs worldwide in research excellence, and boasts two of the most productive contributors to prestigious real-estate academic journals.
The Journal of Real Estate Literature ranked real estate programs based on the number of research articles accepted by the top three academic journals in the industry between 2016 and 2020. UConn had previously ranked Number 7.
The UConn Real Estate program also boasted some of the top contributors, including assistant professor Alex Van De Minne, who had seven articles published during that timeframe. Van De Minne joined the UConn faculty in 2019 after working as a research scientist at the MIT Center for Real Estate and has completed work on economic-development zones and how they impact real estate prices and development.
Professor Chinmoy Ghosh, head of the finance department, was also recognized for outstanding achievement, having contributed six articles in those journals. He is also the director and chairman of the Board of UConn's Student Managed Fund program and recently won a lifetime achievement award from the International Real Estate Research Consortium.
Other strong faculty contributors included professors Jeffrey Cohen and Carmelo Giaccotto. In total, the publications accepted 33 articles from UConn faculty.
"We are extremely proud of the academic reputation of the Center for Real Estate and Urban Economic Studies, particularly of its No. 3 ranking worldwide in research," Ghosh said. "But, the recognition for research is not new. The program has always been highly ranked in research, and has been able to attract some of the most outstanding academic scholars in real estate."
Real estate director John Glascock deserves special credit for his own contributions in research, and for recruiting highly productive faculty after the retirement of some of the stalwarts that have contributed to the growth of the Center over the years, and its current ranking as a world leader, said Ghosh.
"The key to that ranking was the solid support that the School of Business and the Finance Department provides the real estate faculty," Glascock said. "We have been lucky that many people in the school and the university contribute to our research output. Business-law, geography, economics and finance faculty have given us strong publications in real estate and urban studies."
The real estate faculty are not only accomplished researchers but have played a significant role in the well-being of the state, Ghosh noted. For instance, Cohen has spearheaded the study of the CT FastTrack program and its impact on Connecticut. He has worked on economic development and received grants from both the state and federal government. As a visiting scholar at the Federal Reserve Bank of St. Louis, Cohen has added value to UConn's reputation and brings real-world expertise to bring into the classroom.
Meanwhile, Glascock is serving on the Connecticut Conference of Municipalities committee helping guide money from the American Rescue Plan. He has also presented to the legislature and advised several cities.
"Our Real Estate Center is committed to serving the state, by educating great students, conducting academic research, and contributing practical knowledge and advice to our community as well," Ghosh said. "Overall, it has been a crown jewel for more than half a century."