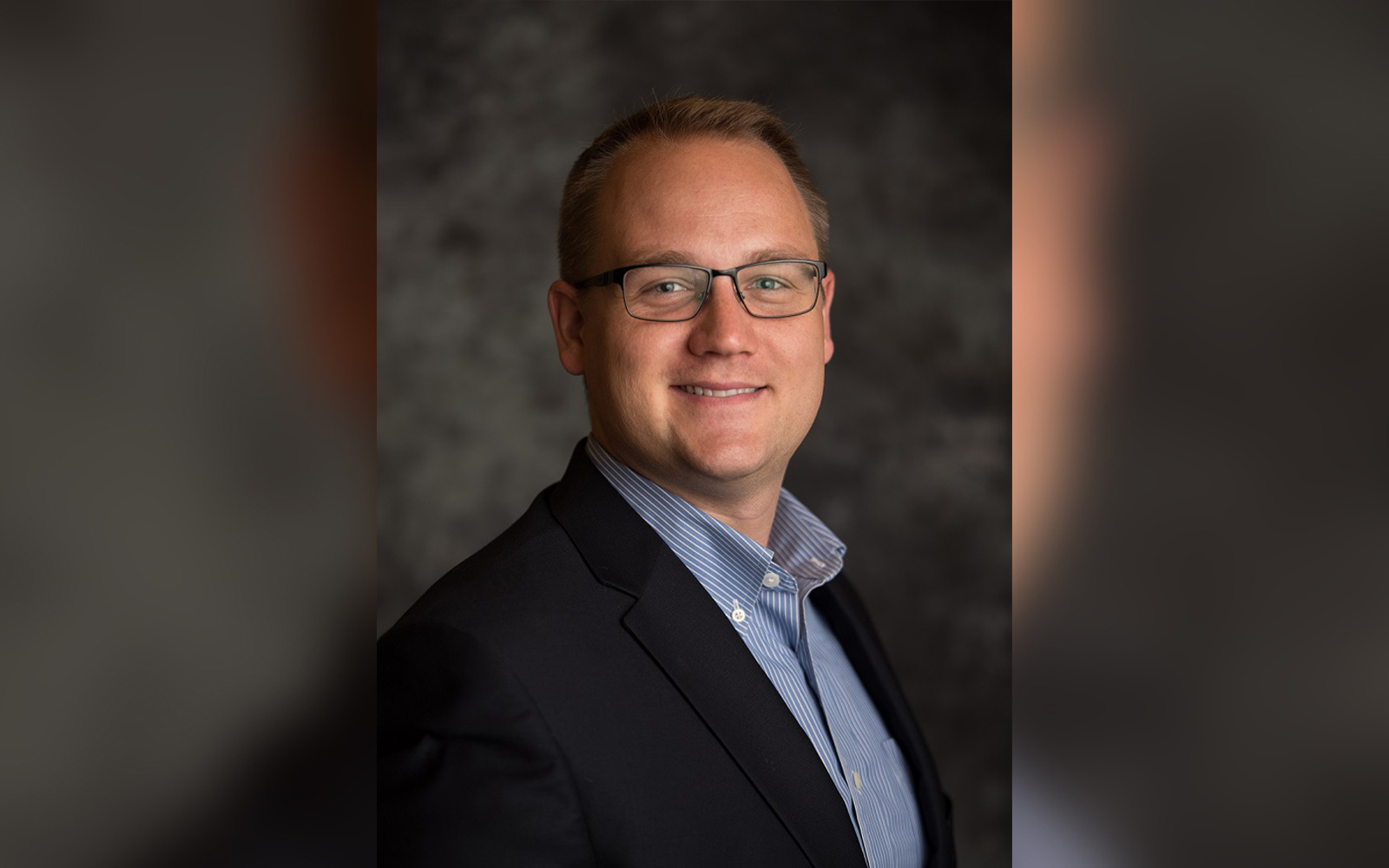 The Deloitte Foundation has awarded a prestigious $25,000 Doctoral Fellowship to Trent Krupa, a fourth-year accounting Ph.D. candidate.
The award is one of the most highly regarded in the accounting industry and is bestowed on just 10 accounting Ph.D. students in the nation each year. This is the first time a UConn student has received the honor.
"I couldn't be more excited. This is really the award to get as a Ph.D. student and something that will be a proud addition to my resume," Krupa said. He credits accounting professors Steve Utke and David Weber for giving him tremendous encouragement and guidance in defining his new career.
"You can't be thin-skinned when you are submitting papers for publication because you'll receive a lot of criticism," Krupa said. "They taught me to celebrate the little things, and both helped me to build up my confidence."
Krupa started his Ph.D. journey after working in the insurance industry for eight years. He was asked to teach a college course as an adjunct professor and the experience ignited a passion for higher education.
"UConn was at the top of my list when I applied to Ph.D. programs because the faculty are phenomenal," he said. "I equally love teaching and research. I like finding and presenting new information to other people."
Professor George Plesko, head of the accounting department, said the award has brought significant pride to the entire department. "It not only rightly recognizes Trent, but also the quality and support of our doctoral program's faculty," he said. "It is a tremendous honor."
The Deloitte Foundation invites top business programs to participate in the award program and each may nominate only one candidate. A committee of four eminent accounting educators then begins a thorough review process, which includes letters of recommendation, review of working papers, and an essay by each candidate outlining aspirations and plans to impact the profession.
"Trent embodies all the qualities that we try to foster in our students," Weber said. "He is intellectually curious, hardworking, and he makes things happen. His determination and positive energy are infectious. He is also an excellent teacher and a team player, always willing to help with mentoring and other activities around the department."
"Trent is bright, hard-working, and motivated," Utke said. "Trent is always asking good questions and going above and beyond what is asked of him. As a PhD student, the ability to focus and push research projects along makes a big difference. Trent is also naturally curious, which will hopefully help him take on interesting research projects going forward."
Krupa said he hopes to earn a position at a research-focused institution, publish in top accounting journals, and use his research in federal taxation and enterprise risk management, as well as his industry experience, to support his teaching. His dissertation examines how enhanced risk information available to a firm's board of directors influences corporate tax aggressiveness. In addition to his dissertation, he has three working papers.
"Supporting future educators is a critical step in strengthening the quantity and quality of accounting professors," said Erin Scanlon, the Deloitte Foundation president in announcing the award on Monday, adding that future professors will impact the next generation of business leaders. Krupa is joined by students from Cornell, Texas A&M, the University of Pennsylvania, NYU, and more.
Krupa, A CPA who previously earned both a bachelor's degree in accounting and an MBA from Bryant University, looks forward to his first teaching assignment as a full faculty member.
"When I look out on a classroom of students, I'll know what it was like to be in their shoes," he said. "I will tell them that being an astute accountant is not the only thing that matters. They have to be able to relate to their peers at work and to present reports in an easy-to understand manner. That's part of what it takes, too."
"I hope to give them guidance about their career moves, how to succeed as young employees, and the perspective and tools they'll need in the workplace," he said.