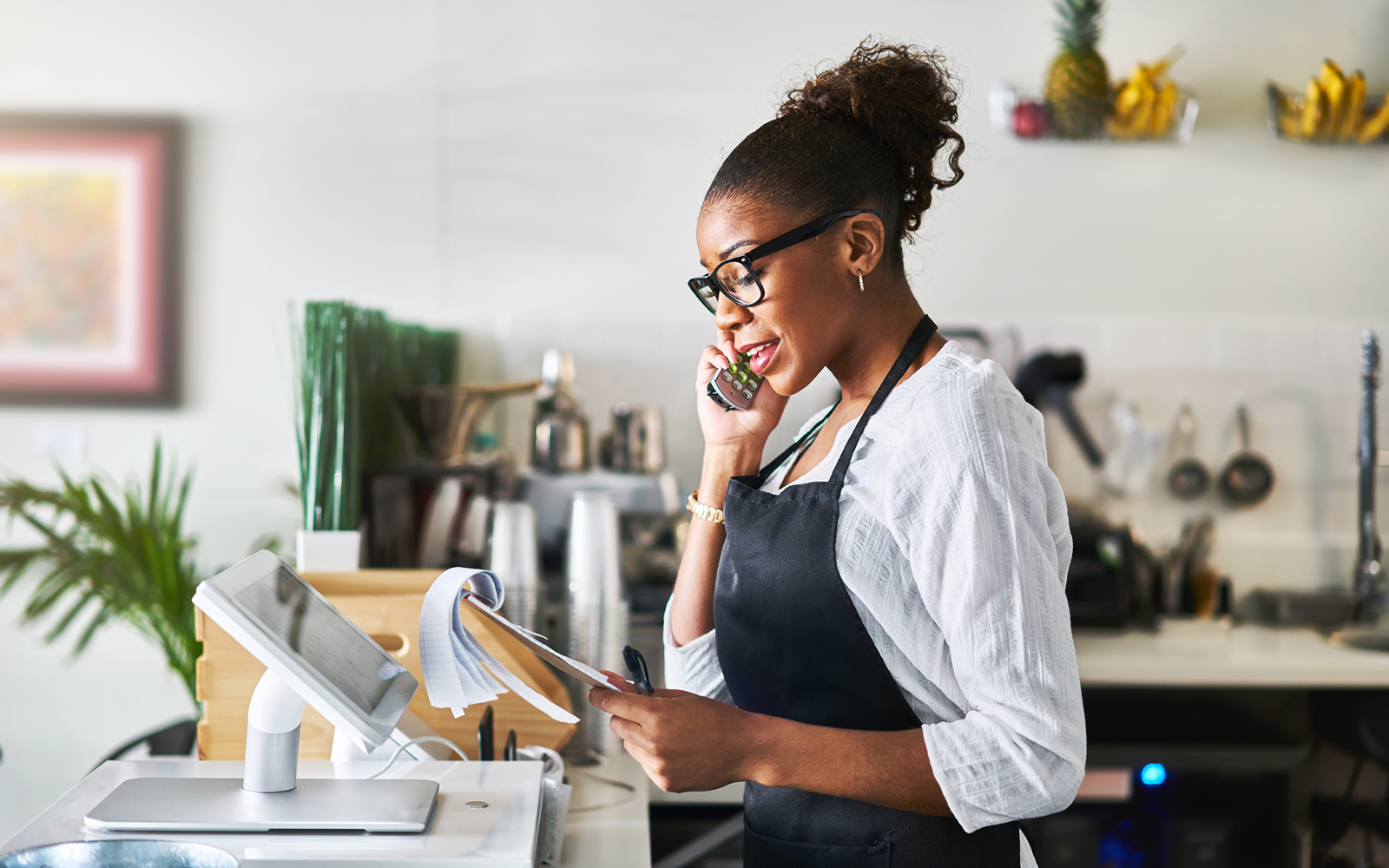 When someone asked Professor Rich Dino if the School of Business' Innovation Quest (iQ) entrepreneurial competition would be postponed this year due to the pandemic his quick reply was: Of course not!
"Innovation is relentless," said Dino, program director. "No matter the economic environment, good or bad, entrepreneurship carries on."
Startups aren't just for sunny days and thriving economies, he said. Companies like Doordash and Robinhood have excelled in hard times, and UConn startups can, too.
"Angel investors and venture capitalists are always looking for new opportunities because innovation never ceases," Dino said. "COVID-19 may have forced us to move some in-person programs online, but it doesn't stop great ideas."
Celebrating a Decade of Changing Lives
Innovation Quest is celebrating its 10th anniversary at UConn. Alumnus Keith Fox '80 learned of the original program at CalPoly, when he served on the President's Advisory Board, and brought the program to UConn. Already nearly 200 students from across the University have signed up to participate this year.
"When we started the iQ program at UConn, we wanted to give students an opportunity to pursue their ideas to create a product or service, and to create a company as an entrepreneur. That has not changed. It is all about the students and their journey," Fox said. "That said, we have made quite an impact on the lives of many students, the School of Business, the University, and the State of Connecticut these past 10 years. Entrepreneurship is now a core part of the university and the state, with the Werth Institute for Entrepreneurship and Innovation programs, and the academic offerings for all students. We are proud to be celebrating 10 years of the UConn iQ program and look forward to this year's competition."
The competition welcomes UConn undergraduates and graduate students who have an idea for a startup. As they advance through the program, student teams are mentored by experts in finance, business planning, technology, patent law, marketing, and more. The best of the best are invited to iQ's summer inQbator program, which helps further refine their business plans.
Undergraduate Turbo-Charged His Lawn Care Business
Matthew Ternullo '20, (BUS) '21(CAHNR) won last year's competition, and $15,000, with his startup SimpliGreen, which customizes lawn-care products for homeowners.
"Through iQ and its funding we were able to do many things, but most importantly hire a social media team as well as connect us with lawyers so we could trademark our logo, name, and slogan," he said. "We are excited to be exiting the trial phase of our company and start actively selling and fulfilling orders this March."
"I would tell someone who is thinking about joining the program that no matter how much you know about business, engineering or running a business, iQ has the mentors and answers to fit your experience level," he said. "Going in as a business major, I thought I knew a lot about business, however, IQ taught me so much more than I could have imagined."
Nursing Students Helped Solve Medical Supply Shortage
Nursing students Ellen Quintana '21 and Kelsey MarcAurele '22 took second-place in the competition last year with a device that prevents surgical glove waste in medical facilities and beyond. They won $10,000 for their venture.
Since the iQ competition, they have formally formed a limited-liability corporation, with the help of an iQ legal mentor, and their patent is in its final stage before approval.
"The best thing we took away from the iQ mentors is that it is okay to ask for help. One person cannot know everything; which is why IQ brings in mentors from all areas," Quintana said. "We now have connections with people from diverse backgrounds who are willing to help us understand more before we make a decision."
MarcAurele had seen a flier for the competition at a campus bus stop only a week before it began. "Even though we only had a week to prepare the application, it was too great of an opportunity to pass up," she said. "We went into the application with an open mind, hoping for the best. Although people may be nervous about applying to a competition, we highly recommend any student considering apply for the competition to go for it!"
Bryan Koski-Bissonnette '21, a management major, is serving as one of the program ambassadors. "Participating in iQ 2020 taught me so much about the process of taking an idea and turning it into a realistic business plan. The mentors that support the program were extremely helpful in guiding my direction and answering all of the questions I had, but was afraid to ask," he said.
"If you dream of being an entrepreneur or starting something bigger than yourself, I encourage you to participate in Innovation Quest. Whether you have an elaborate business plan, a vague idea for a startup, or are looking to add your skillset to another team, there is something for you."
The Program's Ultimate Goal: Student Success
"I can't wait for the next cohort of UConn student innovators," Dino said. "All the mentors in the program anticipate another great year. We are never disappointed in the creativity and thinking of our students. They are really bright people."
UConn has taken many steps to foster creativity, innovation and entrepreneurship and the impact is powerful, Dino said.
"The ecosystem has been a tremendous asset to our students and faculty. We have a number of outstanding programs that do different things in the process of bringing companies to life. We're all geared around the success of the entrepreneur, mainly students. The ecosystem is alive and well and continues to expand."
"We've always been about the students, helping them and mentoring them as they develop their ideas. Many of our outstanding mentors have said,'I wish I had a program like iQ when I was a student.'
To sign up: The competition is open to all UConn students, undergraduate and graduate. The kickoff workshop is Wednesday, Feb. 10 at 6:30 p.m. The meeting will be held virtually and you must pre-register at innovationquest.uconn.edu.