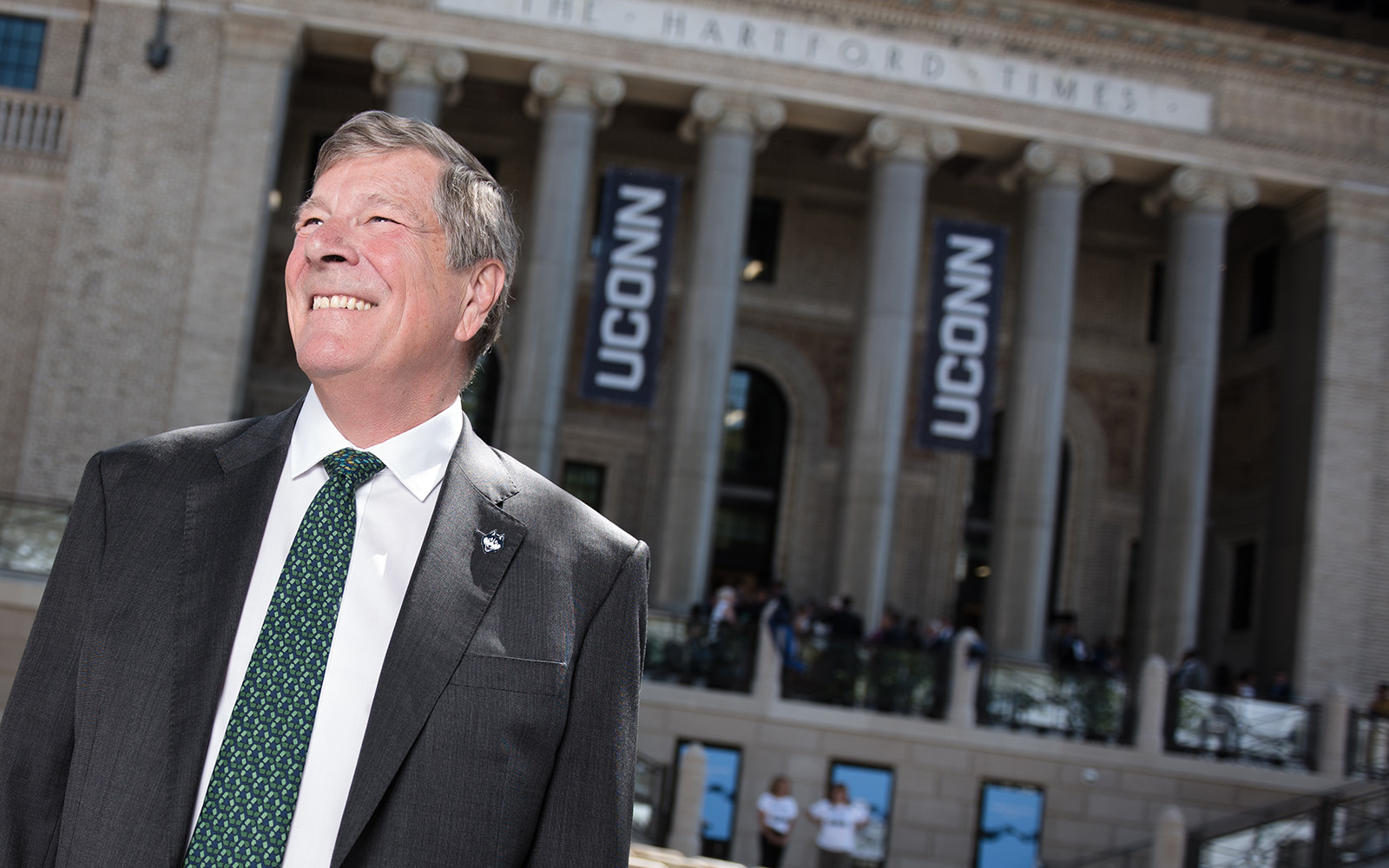 John A. Elliott, dean of the School of Business, has been appointed interim provost at UConn, effective March 1. He is replacing Provost Craig Kennedy, who will return to teaching. He will serve until a new provost is selected by UConn's incoming president, Thomas Katsouleas.
"Those of us who have worked closely with John over the years know him as an outstanding leader and colleague," said UConn President Susan Herbst in making the appointment. "His deep and comprehensive understanding of the university's academic enterprise, the needs of our faculty, and what it takes to be successful have helped to make him an exceptional dean. That experience and talent will also serve him very well as our interim provost."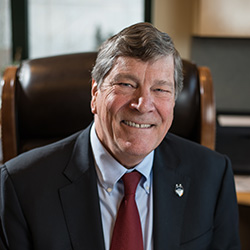 Elliott has served as dean of the School of Business and Auran J. Fox Chair at UConn since 2012. Prior to coming to UConn, he served as the dean at the Zicklin School of Business at Baruch College, which is part of the City University of New York (CUNY), vice president of Baruch College, and the Irwin and Arlene Ettinger Professor of Accountancy.
Prior to accepting the Deanship at the Zicklin School, he spent 20 years on the faculty at Cornell University's Johnson Graduate School of Management, also serving as Associate Dean for Academic Affairs. He also earned his Ph.D. from Cornell.
In 2018, Elliott was elected Vice Chair-Chair Elect of AACSB International – The Association to Advance Collegiate Schools of Business. He also serves as chair of The PhD Project Academic Advisory Council.
David Souder, associate dean for graduate programs, will assume the role of interim dean of the business school during Elliott's university appointment.