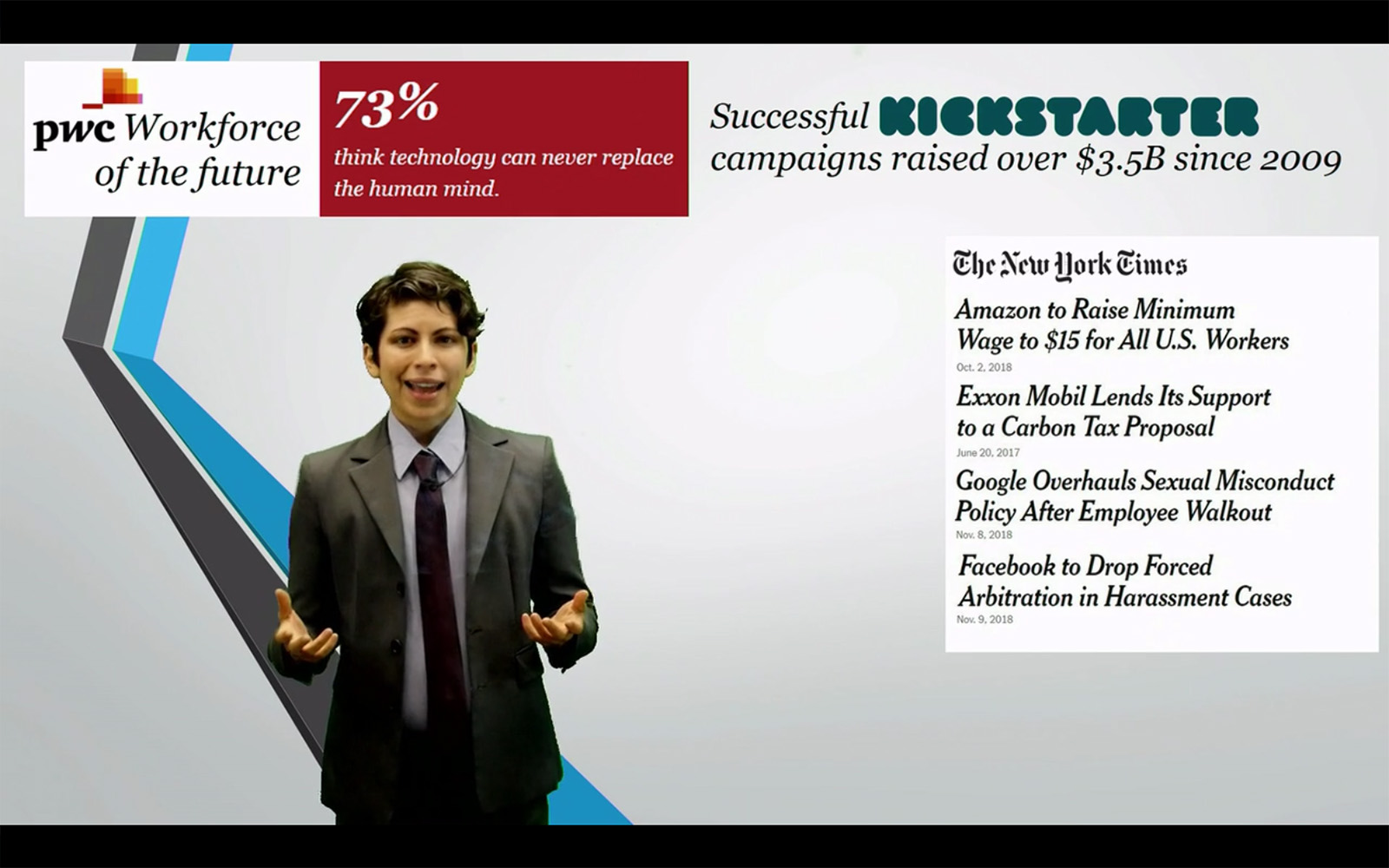 UConn MSA student Mac Montana is the winner of an international U21/PwC Innovation Challenge Competition after addressing how humans can thrive in an increasingly automated world.
As the top finalist, Montana will travel to PwC's Dubai offices for a week-long excursion and will be offered career development coaching through the PwC Academy.
Montana is a financial analyst at the Federal Reserve Bank of San Francisco and had previously worked as a budget analyst for the City of Austin.
The first round of the competition asked masters-degree and Ph.D. students to address the idea of working in a world where innovation rules and automation and "thinking machines" are replacing human tasks. In the final round, students were asked to respond to and prepare for working in a world where companies care and humans come first. Montana competed with students from Hong Kong, Singapore and Korea, North and South America, and Canada.
Montana's winning entry highlighted the importance of evolving and adopting to change through skills training and planning, but also embracing the qualities that make us human.
"I'm excited for the changes the future will bring, and I look forward to my experience with PwC in Dubai," Montana said. "As the next generation of executives, we have an opportunity to leverage these trends proactively to cultivate positive change: to strengthen the businesses we lead, or create, to open doors for employees we support, and to benefit the societies where we live."
UConn is a member of U21, a global network of research-intensive universities that empowers its members to share excellence, collaborate across borders, and nurture global knowledge exchange. PwC is a multinational professional services company and is one of the Big Four auditors.