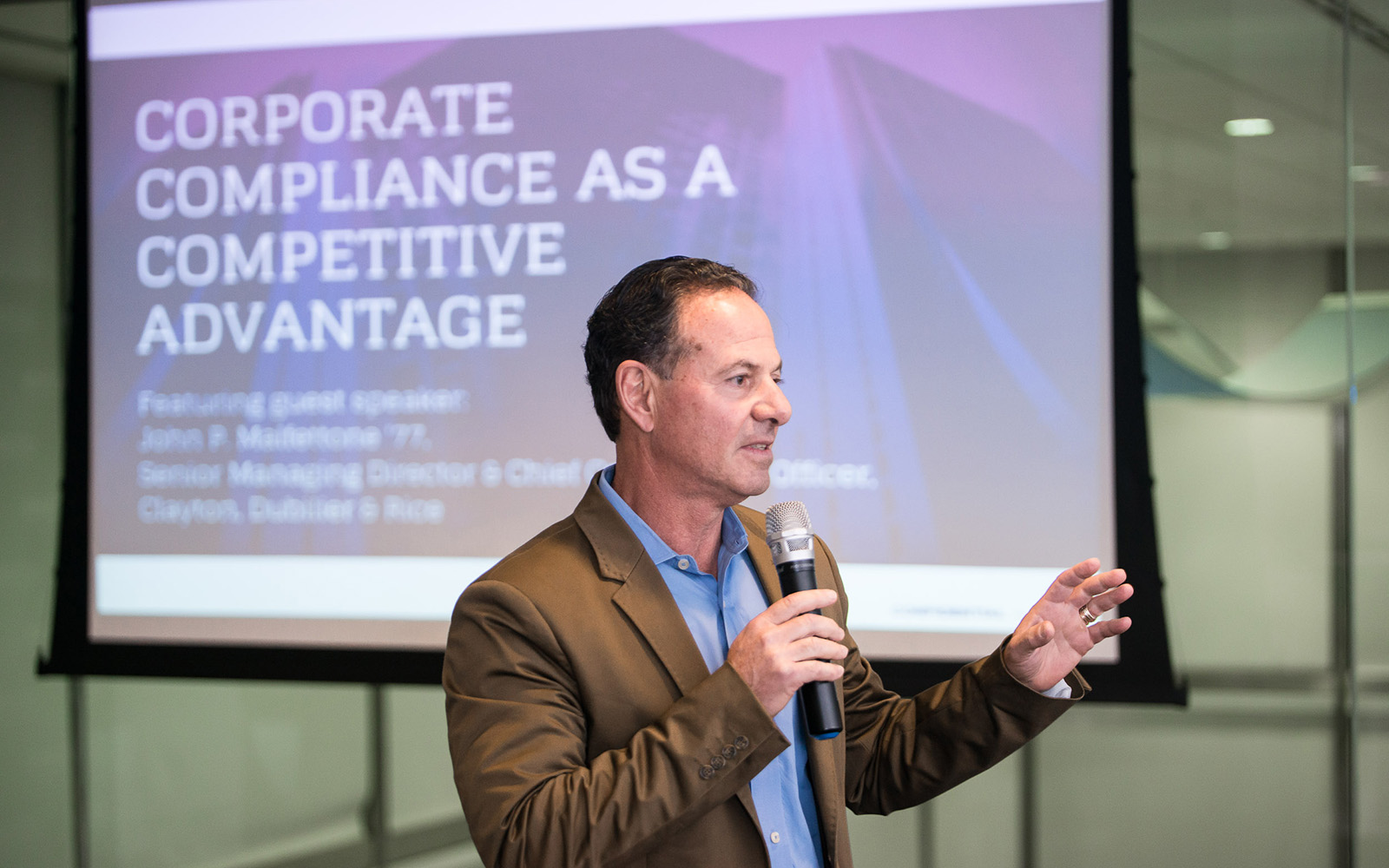 John Malfettone '77, senior managing director and chief compliance officer at Clayton, Dubilier, and Rice, spoke to 100 students and alumni about "Corporate Compliance as a Competitive Advantage."
"Mr. Malfettone described the role of a chief compliance officer within the corporation, from the routine, such as ensuring regulatory compliance, to the intriguing, such as overseeing 'whistleblower' programs," said MBA candidate Allegra Klein. "His cautionary tales of cyber-security breaches and CEOs convicted of fraud made for a fascinating and memorable evening."
Malfettone drew on his experience working for New York-based Clayton, Dubilier and Rice, one of the oldest and a Top 10 leveraged buyout private equity firm.
"Compliance is a vitally important practice, and John's presentation showed vividly that compliance is not just a 'cost center' but also a source of value for any organization," said business law professor Robert Bird, who organized the Oct. 30 event at the Graduate Business Learning Center in downtown Hartford.
Malfettone earned a bachelor of science degree in accounting, magna cum laude, from UConn in 1977. He has served on the UConn Foundation Board of Directors for 7 years, and was inducted into the School of Business Hall of Fame in March 2017.