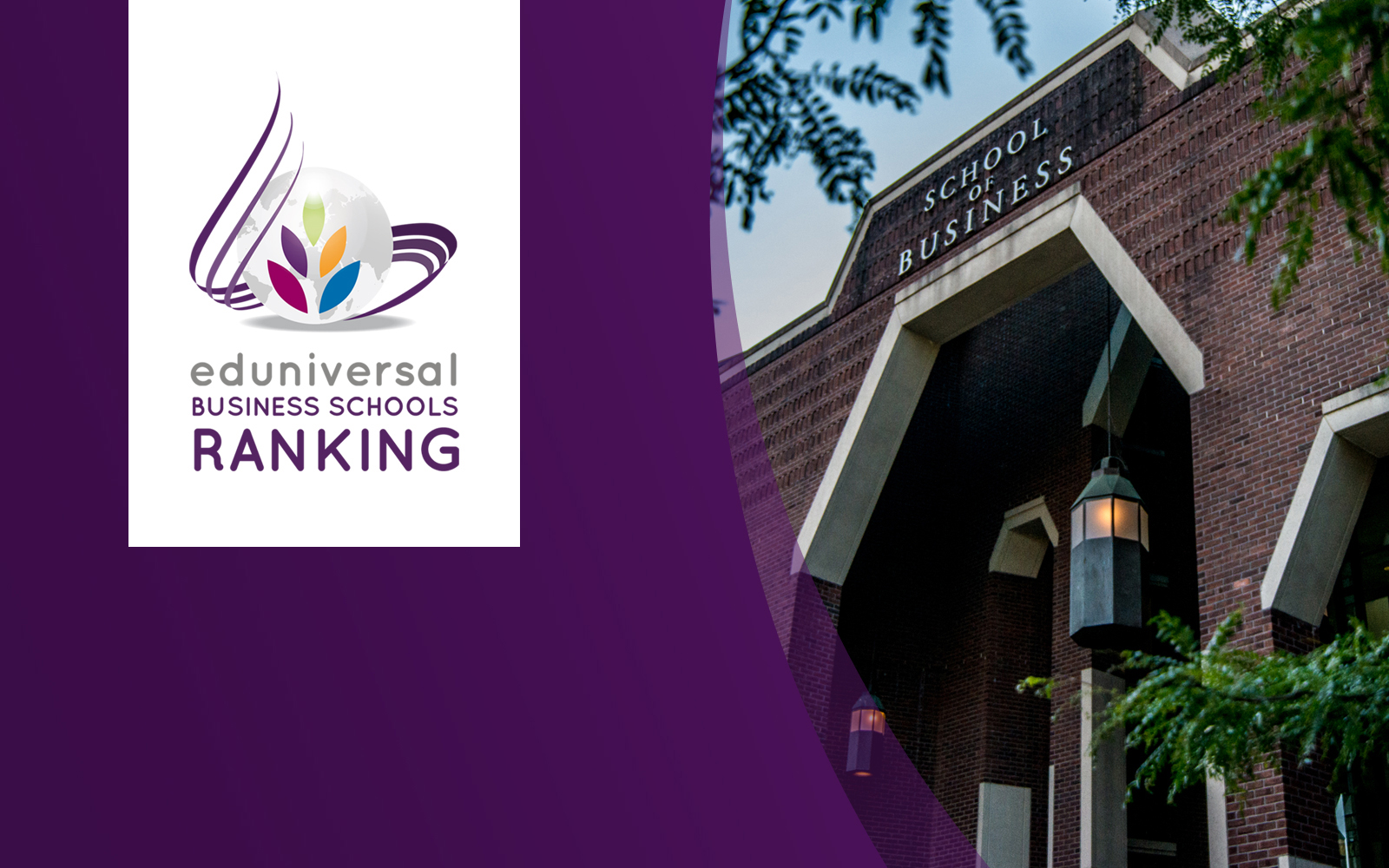 Three UConn graduate-level business programs ranked very highly in a study comparing colleges and universities throughout North America. 
UConn's master's degree program in Business Analytics and Project Management (MSBAPM) ranked No. 20 among engineering and project management programs; the dual-degree Juris Doctor/MBA program ranked No. 43 among business and commercial law offerings; and the full-time MBA ranked No. 53 among similar programs. The Best Masters and MBA rankings were compiled by Eduniversal and released last month.
The evaluations were based on three main criteria: reputation of the programs and the institution, starting salaries among graduates, and overall student satisfaction.
Eduniversal is a France-based, university-ranking agency that annually selects the Best 1,000 Business Schools in more than 150 countries, offering students a reference to compare higher education alternatives.