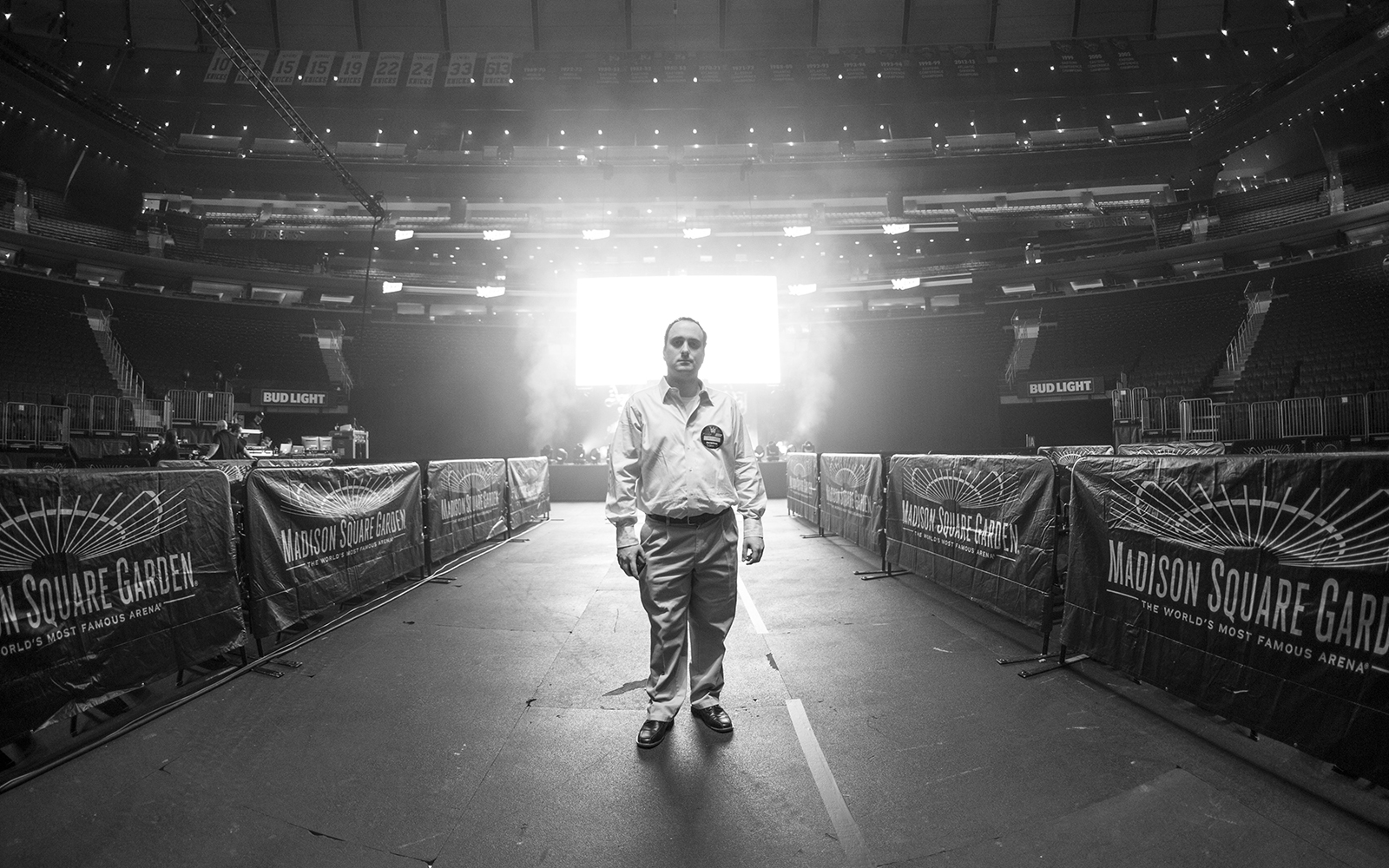 Would you ever think that the guy who starred in a YouTube video guiding people on how to give the perfect 'wedgie' was the powerhouse behind the digital presence of WWE?
That's my MBA mentor – Adam Kirshner in a nutshell. An all-rounder in the world of producing but just a humble, real guy who proudly represents UConn Nation.
As an observer, the world of entertainment and certainly the wrestling arena is exciting. However, have you ever thought about the amount of work that goes into producing one 15-second video? From creating the script to overseeing the editing, as Senior Associate Producer, Adam's role is to ensure the execution of all activities. When masterfully synchronized, the impact is tremendous. WWE.com and the WWE App, "averaged more than 15.4 million unique monthly visitors worldwide, 247 million page views and 26.7 million video streams per month" in the last quarter of 2016. WWE continues to impress, by utilizing the internet to build a community spirit among their fans and promote their various brands.
When Adam was asked what he loved about his job, the excited producer exclaimed, "What other career allows your work to be seen by millions with direct feedback? To this day, I am awe-struck by saying that my videos have been viewed over a billion times. That's a billion, with a B. It's unfathomable."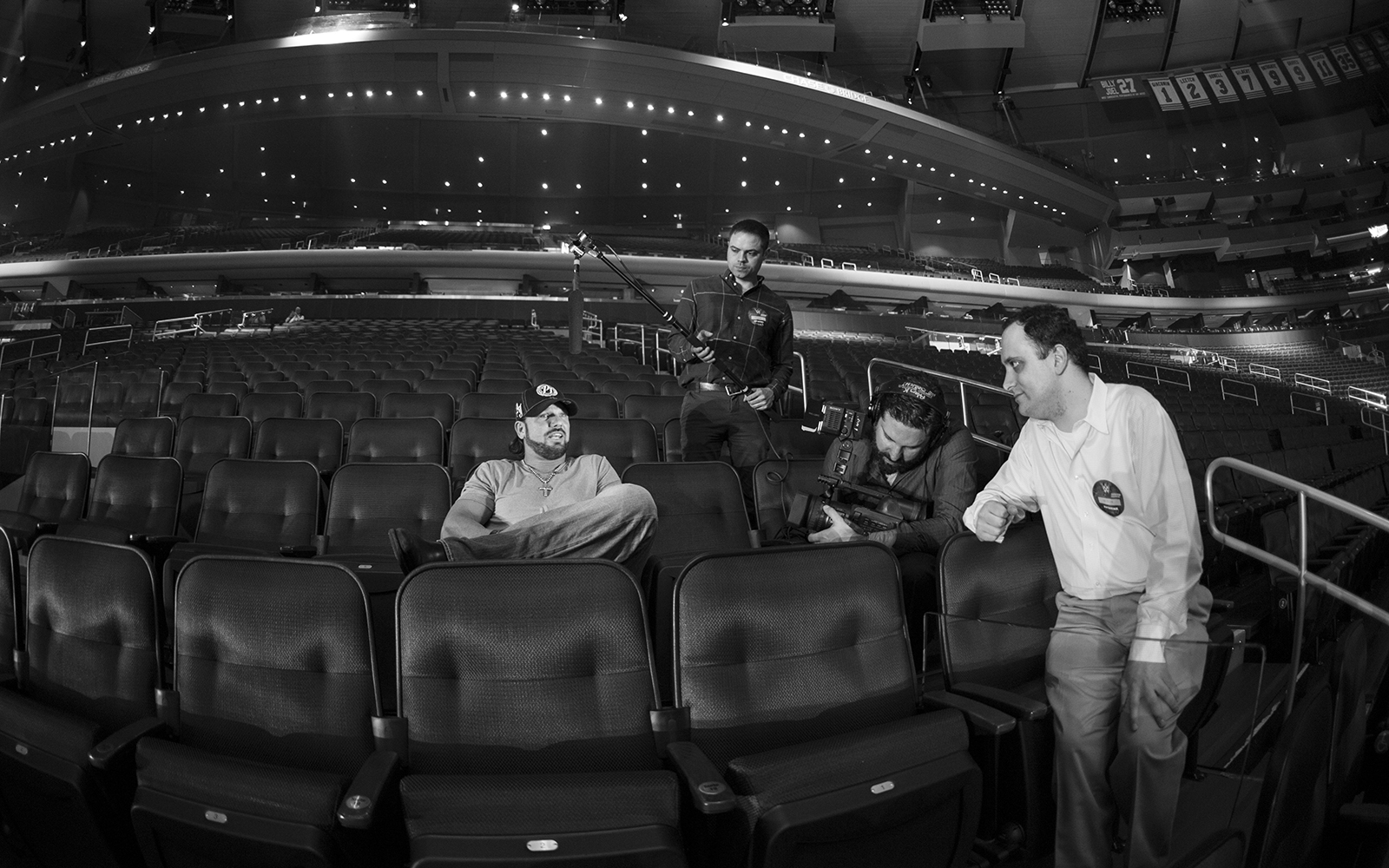 Adam started with WWE when he was 22 years old as an intern, during his final semester in college. To complete his degree while still capitalizing on the exciting opportunity with WWE, Adam took online classes at night. At the time, online learning was still in the infant stages but as a tech savvy young person, this worked to his advantage.
While working with WWE, Adam decided to pursue his MBA at UConn part-time. It was challenging to juggle work and school, however both UConn and WWE were very accommodating. Each entity remained flexible and respected what he was trying to achieve.
Adam's drive to complete his MBA served him well. "I don't think I could be in the role I am in today without an MBA. My MBA classes have allowed me to recognize critical areas that needed improvement, innovation and sometimes just better communication," he said.
The MBA degree also helped Adam to appropriately represent himself, in person and online. According to Adam, it is important to choose electives which directly influence your future career. "Courses such as Managerial Communication helped improve my email etiquette and presentation skills," he stated.
One key area where he has added value is promoting the need for balance in the workplace. In 2016, Adam was able to reduce staff workload by five hours per employee with simple suggestions in technology and communication. "If I can help our team get home while there's still daylight on a Thursday, I've done my job!" he said.
Teamwork is integral to success on the job, and according to Adam, while his team continues to grow, some of the core members have been with WWE for the last eleven years. He admits that his team is one of the reasons he loves his job so much. "Consistency over comfort goes a long way and having a dependable strong team is important." He told me that training the future of WWE's digital team is a top priority for him. He has therefore put a plan in place for new recruits, and has seen them flourish under his wing. He credits this attitude for making him a better leader.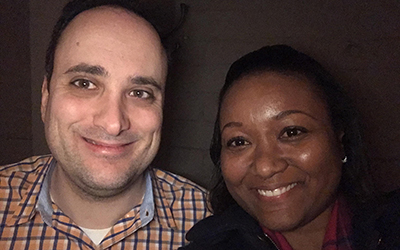 Projects have impact, but mentoring individuals and seeing them succeed is the real reward. "I'm no longer the youngest guy here and therefore I rely heavily on our newer younger team members to come in with a fresh set of eyes and ideas. I look at my role as a way to harvest those ideas and help guide everyone on our team execute their imagination," he commented.
The Chicago Cubs fan is looking forward to the future, and the next disruption in the online entertainment industry. He loves learning new editing tricks, social media platforms and even new ways to manipulate data. This has been my biggest lesson from Adam – never stop learning.
Next time you watch WWE, remember the effort it takes by many people to make such entertainment possible. I'm sure now you'll think of Adam!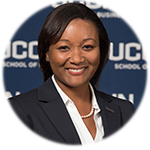 Kimberly Douglas '18 MBA
Student, Full-time MBA Program
Kimberly is an MBA candidate at the University of Connecticut, specializing in digital marketing strategy. She has significant experience in marketing, business development, human resources management and retail management. In her most recent role, she managed a retail portfolio of 19 retail stores and has successfully led large teams toward the achievement of corporate goals. View Posts