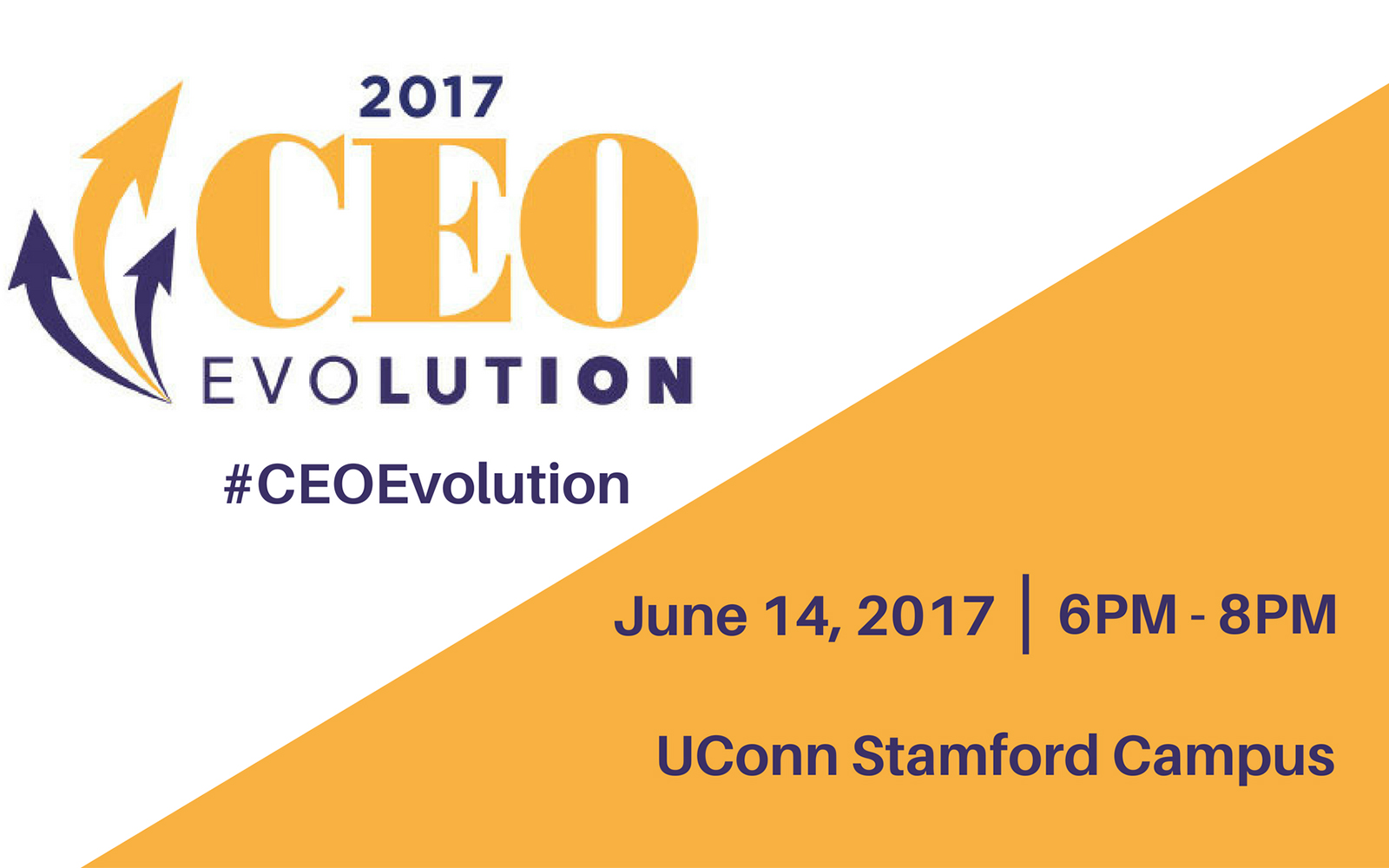 Business Executives to Share Insight, Strategy at Stamford Program
Two prominent executives will reveal the secrets to business success at the fourth annual "CEO Evolution" from 6 to 8 p.m. Wednesday, June 14, in the GenRe Auditorium at the University of Connecticut, One University Place, in Stamford, Conn.
The program is presented by Citrin Cooperman, the UConn School of Business and the Fairfield County Business Journal. 
The panel will include:
John J. Preli, director of regulatory management and data governance at The Weather Company—IBM Analytics. In his role, Preli leads a team of professionals focused on ethics and integrity, privacy, data security, import/export compliance and business-risk mitigation.
Preli has been with IBM for more than 35 years and has held a variety of executive leadership positions, and has expertise in business transformation. He is an adjunct faculty member at UConn, where he teaches graduate classes in financial risk management.
Oni Chukwu, president and CEO of etouches, a web-based event software management company with U.S. headquarters in Norwalk. Chukwu is responsible for the company's vision, global strategy and day-to-day operations. His focus is on accelerating the company's leading market position and global growth.
Chukwu is a veteran executive, investor and entrepreneur in the software industry. He is a frequent speaker on entrepreneurship and technology industry topics, and serves on the boards of the Connecticut Technology Council and the Board of Governors of the University of New Haven.
The program will be moderated by Mark. L. Fagan, office managing partner at Citrin Cooperman, one of Fairfield County's leading accounting, tax and consulting firms.
John A. Elliott, dean of the UConn School of Business, said he expects the event to be an exciting opportunity for both business leaders and graduate students to gain valuable insight from executives two vibrant, yet diverse, business enterprises.
Register for CEO Evolution 2017 here. For additional information, please call Laura Di Diego at (914) 949-2990 or email ldidiego@citrincooperman.com.