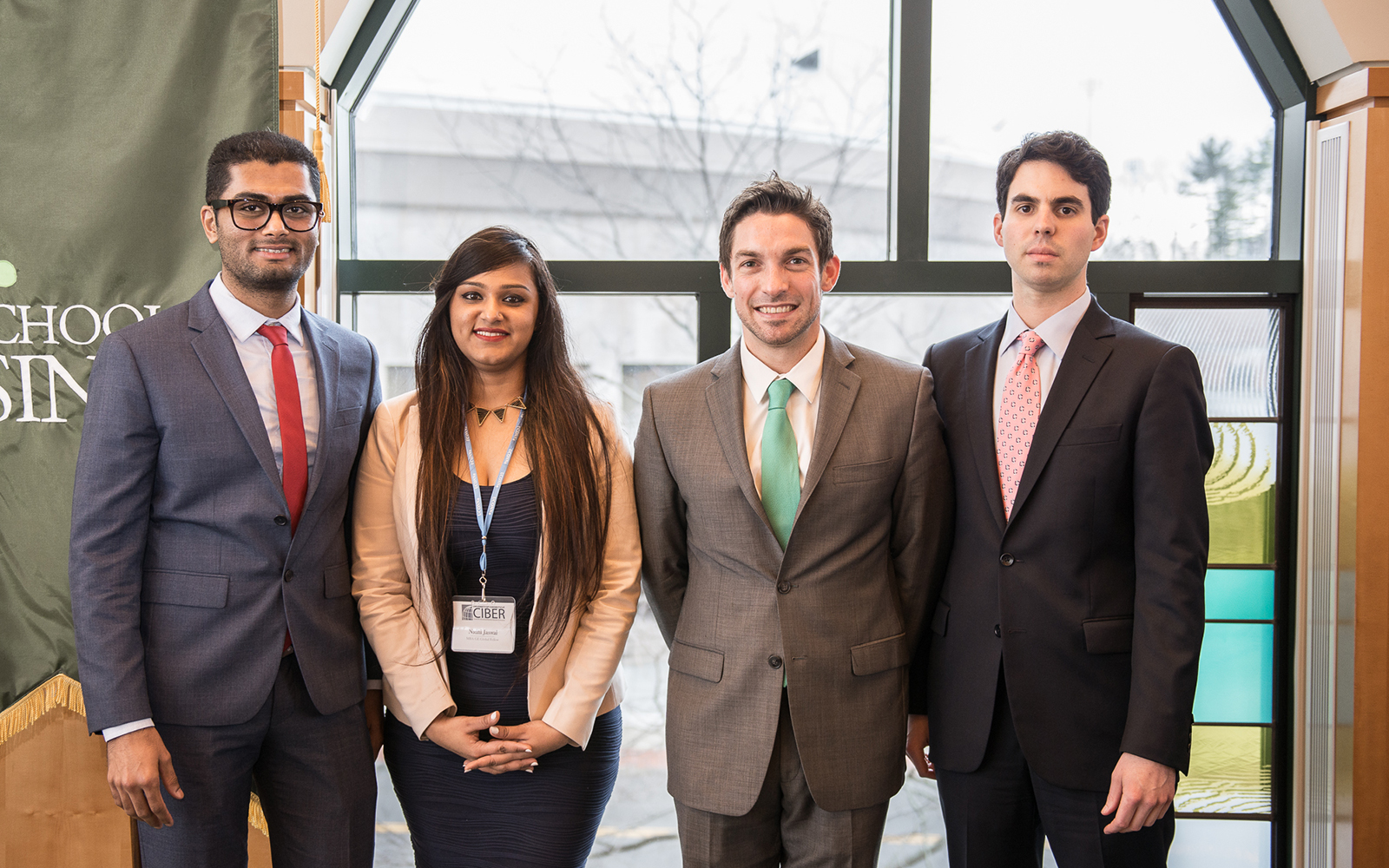 MBA Students Used Scholarships to Study Insurance, Monetary Theory and More
The four UConn MBA students who were awarded 2017 GE Global Fellow Scholarships to pursue their global business research interests presented their findings to faculty and administrators on April 7. 
The fellows include: Leonard Borriello, who researched strategy and compliance in exchange rate risk management; Nidhi Jaswal who presented on the changing face of the global insurance industry; Michael Ballard who studied new perspectives in monetary theory, and Milin Chhanechhara who explored the future of FinTech in P2P lending.
Faculty advisors included: Professors Assaf Eisdorfer, Mary Caravella, John Glascock and Associate Dean Suresh Nair. Monique Elliott, director of Global Digital Commerce at GE Energy Connections and a member of the UConn Center for International Business Education and Research (CIBER) Advisory Board, also attended the presentations.
"I feel very privileged to have been a part of this," Jaswal said following the presentations.
The GE Global Learning Center provides fellowships to UConn MBA students to conduct in-depth research on a project with a global component and then present a paper and their findings to administrators, MBA directors and faculty. Each fellowship carries a $1,500 stipend.
UConn has had a 20-year partnership with GE.