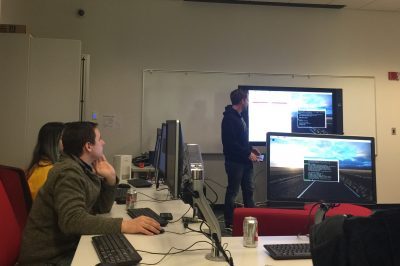 The latest in a series of technology workshops held by UConn's Operations and Information Management (OPIM) Department demonstrated Raspberry Pi. The workshop was held in the OPIM Department's Gladstein Lab on Friday, April 7th, as part of the department's new OPIM Innovate Initiative.
The attendees of the workshop came from a wide range of backgrounds beyond Management Information Systems (MIS), including students from the School of Engineering and Computer Science Department.
OPIM adjunct faculty member, Ryan O'Connor instructed the workshop, stating his goal was to explain Raspberry Pi technology and show students what the technology is capable of.
O'Connor said that Raspberry Pi is a Microcontroller, which is basically a tiny portable computer. He said that some common uses of Raspberry Pi technology are to control devices in the home, to host a web server and for Internet of Things (IoT) technology, just to name a few.
"The possibilities are pretty much endless with Raspberry Pi," O'Connor said.
During the workshop, O'Connor gave an introduction to Raspberry Pi and instructed students on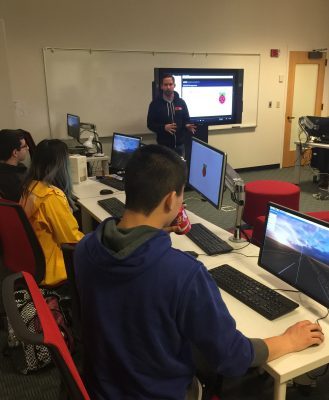 how to host and solve a web server using the technology.
"By the end of the class everyone was hosting a web server off of Raspberry Pi. I don't think that's something they thought they'd be able to say coming out of the workshop, so I think it went well," O'Connor said.
Students in attendance said they found the workshop and O'Connor's presentation to be extremely informative. O'Connor said he was pleased with the outcome of the workshop, calling it a great success.
The next workshop, an Introduction to Gamification will be taking place on Friday, April 14th in the Gladstein Lab. Please register here to reserve your spot in the workshop as space is limited.