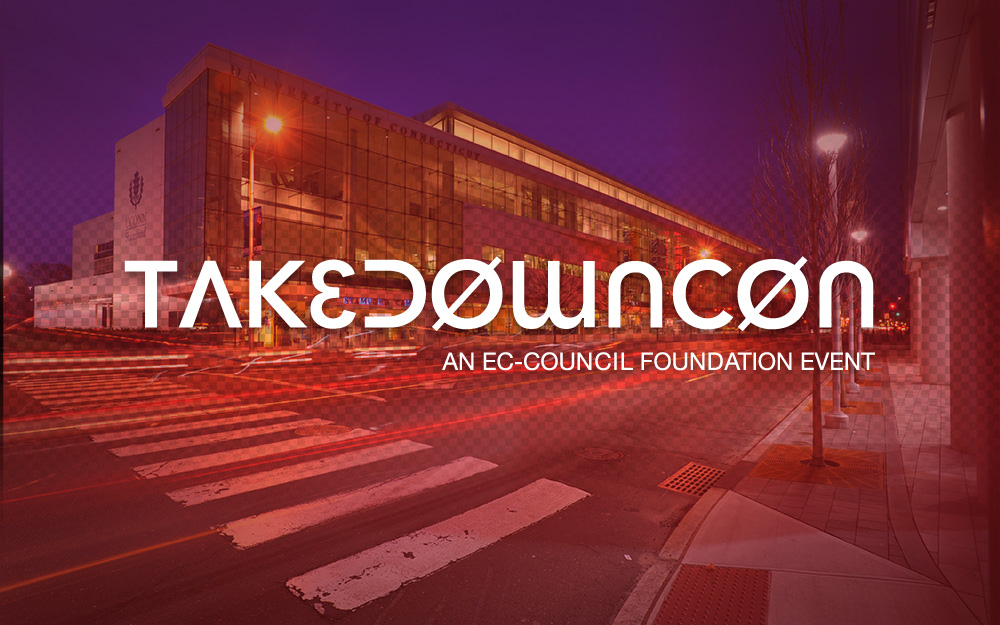 UConn School of Business and EC-Council Partner To Train, Certify Next Generation of Cybersecurity Experts
The University of Connecticut School of Business has partnered with the EC-Council Foundation to offer three distinctive courses for information technology experts who want to be certified in the high-demand field of cybersecurity.
The following three courses will be offered from Thursday, June 9 through Sunday, June 12 at the UConn Stamford Campus, 1 University Place, Stamford, Conn.
The courses include:
Certified Ethical Hacker: To beat a hacker, you need to think like one! This course is ideal for security officers, auditors, security professionals, site administrators and anyone concerned about the integrity of network infrastructure. This course will teach participants how to identify vulnerabilities and undertake preventive, corrective and protective countermeasures before an actual compromise takes place.
Computer Hacking Forensic Investigator: This class is of particular interest to police and law enforcement personnel, defense and military staff, e-business professionals, banking and insurance employees, government agencies and IT managers. The course is designed to assist them with computer forensics and the investigation and analysis used in determining potential legal evidence. Evidence might be sought in a wide range of computer crime or misuse, including theft of trade secrets, theft or destruction of intellectual property and fraud. Participants will learn about an array of methods for discovering data that resides in a computer system, including recovering deleted, encrypted or damaged files.
Chief Information Security Officer: Designed for high-level information security executives, the Certified Chief Information Security Officer program is aimed at producing top-level information security executives. It is designed for executive leaders who can address the emerging threats of information security by developing and maintain a tough information security strategy. The certification is designed to differentiate the participants from others in the ranks. The target audience should already be well versed in cybersecurity.
Participants will also have the opportunity to attend the two-day "TakeDownCon: Ethical Hacking and Cyber Security Conference" from June 13-14 at the same location.
To learn more about the courses and the conference, or to register for either event, please visit: .
Since 2014, the number of cybersecurity breaches has skyrocketed, including some massive hacks, affecting 56 million customers of Home Depot, 110 million PlayStation users and the records of 80 million Anthem patients, to name a few. Likewise, the demand for cybersecurity professionals has increased exponentially, said James Simon, director of technology for the School of Business at the UConn-Stamford campus.
The EC-Council is a world-renowned organization that has trained some of the top cyber experts in technology and security globally, Simon said.
"The people who are developing computer security expertise can make, or break, our world," Simon added. "There are hackers using powers for good and hackers using them for bad. We are hoping to recruit people who can detect and thwart attacks."
Upwards of 200 information-technology professionals are expected at the program, which is also spearheaded by UConn's Connecticut Information Technology Institute (CITI). The conference will include two days of presentations from renowned security experts, networking, and information sharing with some of the top industry leaders as well as a Chief Information Security Officer Summit for high-level executives.
"Through this conference, we are bringing in speakers that are nationally known to discuss their experiences, the needs of the industry and emerging trends," Simon added.