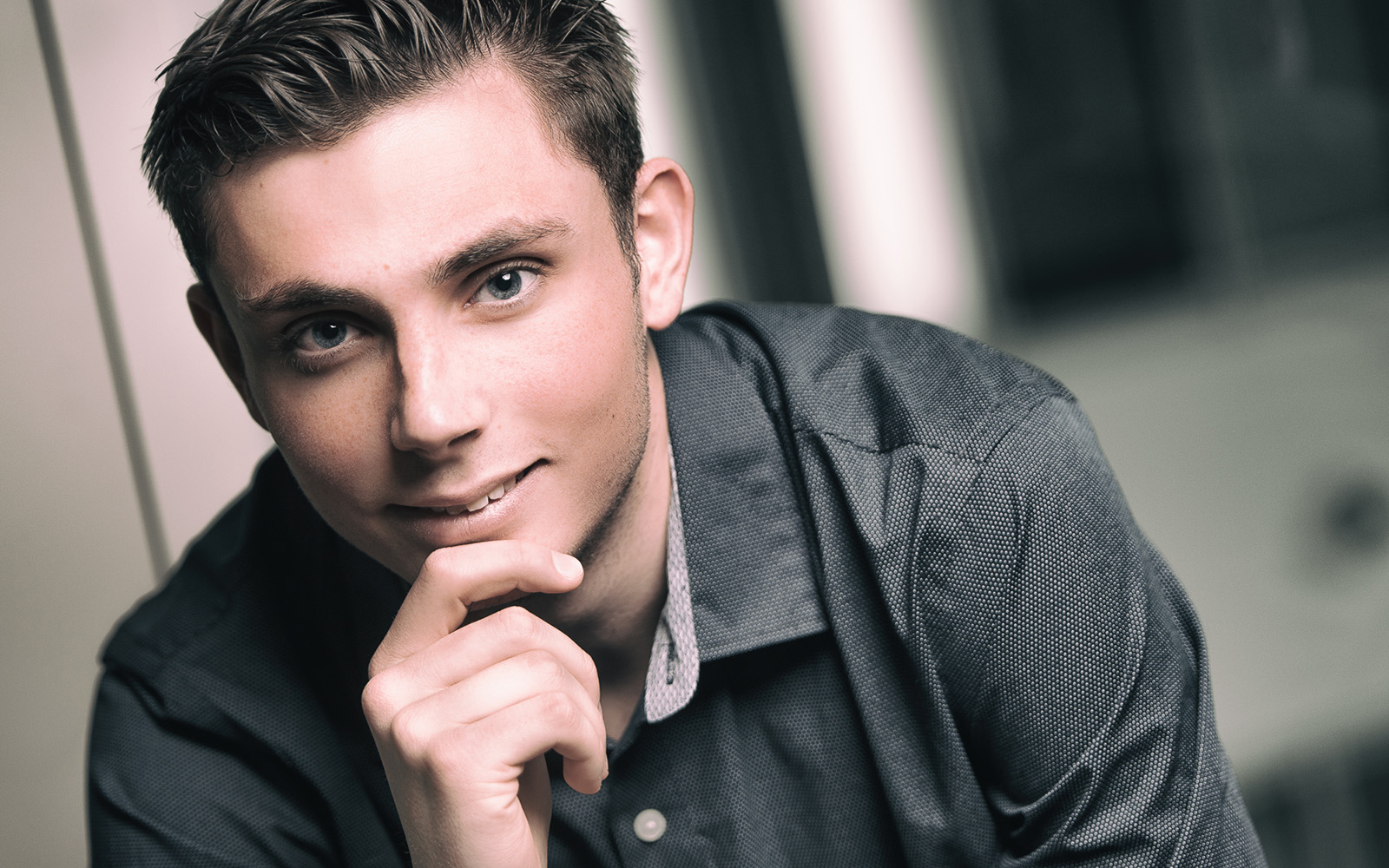 Kevin Brown: OPIM
Declined Two Job Offers Before the Right One Came Along
When you're about to graduate from college and start your career, it's tempting to grab the first job offer that comes your way.
"I think the best advice I got from both professors and employers, is to do what feels right when accepting a job. Try to find something you want to do, don't just take the first offer that comes along," said Kevin R. Brown '16, who earned his degree in management information systems.
Brown bypassed two offers before accepting his position as an associate directory service engineer at Voya Financial in Windsor. During 2015, he had accepted an internship there, a "test drive" to see if he and the company were well suited.
The Litchfield native said he always wanted to go to UConn, where his parents, Maureen and Kurt, are alumni. "I knew UConn was a great school at a great price," he said.
He weighed the options of majoring in computer science or information systems, but chose the latter because he found business to be more intriguing. With an MIS background, he could have chosen from a wide range of fields, anything from network security to program management, he said. "Kevin is a very diligent student, who puts a lot of effort into his work," said Professor Jonathan Moore.
Brown worked 30 hours a week while attending school, most recently for University Information Technology Services. "A lot of people didn't know we were there, but if we weren't—then they would know it," he said. "I enjoyed my job, so it was never too strenuous to me. I never felt like, 'Oh, I don't have time to go to work.'"
Although he's excited to be graduating, Brown said his four years at UConn passed in the blink of an eye. "Four years went by faster than I ever imagined. I learned a great deal from school and working, and building myself as a young professional. Through UConn there are so many ways to get the experience that you'll need to be successful in the world."
Related Commencement 2016 Stories
2016 School of Business Undergraduate Commencement Ceremony (Video)
View a copy of the 2016 Commencement Program
Listen to Your Mother! New York Life President John Y. Kim '87 MBA Delivers Light-Hearted, Advice-Filled Commencement Speech
2016 Commencement Student Speaker: Parth Rajesh Rana '15
Graduate Profiles