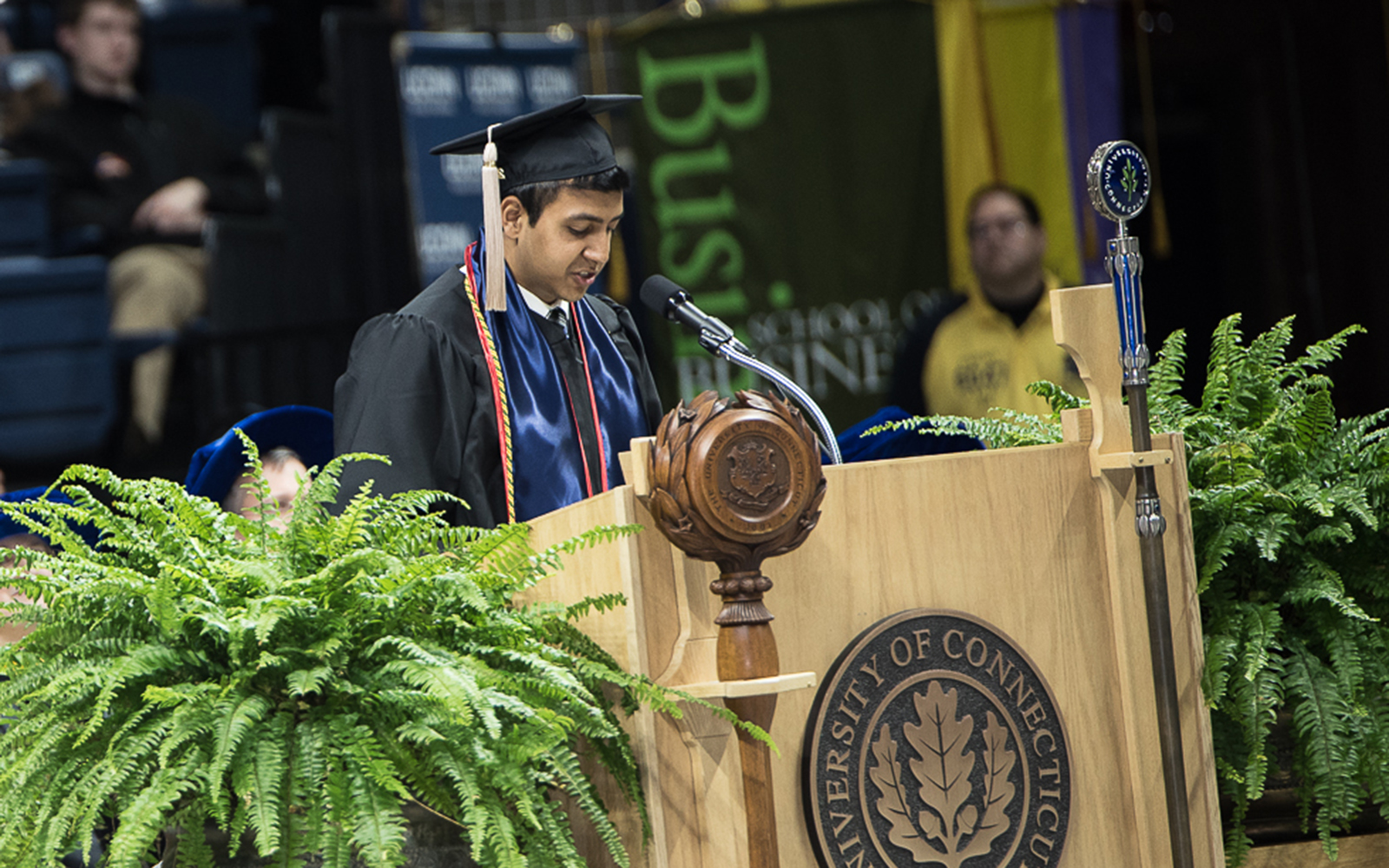 Finance major Parth Rana '16, the student graduation speaker, told his classmates that they shouldn't use their UConn knowledge strictly to excel in their careers. To do so, would be an injustice to the values of the university, he said.
Instead, he urged students to show gratitude to the innumerable people that helped carry them to this height and to blend knowledge with action. Meet new people, push yourself out of your comfort zone and express passion and excitement in all that you do, he said.
Related Commencement 2016 Stories
2016 School of Business Undergraduate Commencement Ceremony (Video)
View a copy of the 2016 Commencement Program
Listen to Your Mother! New York Life President John Y. Kim '87 MBA Delivers Light-Hearted, Advice-Filled Commencement Speech
Graduate Profiles
When School of Business Dean John A. Elliott introduced the Class of 2016 at Commencement on May 8, he congratulated them on the significant milestone of graduation and reassured them that they are well prepared for what lies ahead.
"You are poised to become prominent members of your communities, voters whose votes will guide our choices, leaders whose words will affect others," he said. "You are prepared to continue to learn, to leave your mark on our world, to innovate and create, to produce new products and new companies and to be leaders in your communities."
Below, some of the top students from the Class of 2016 share their future plans: