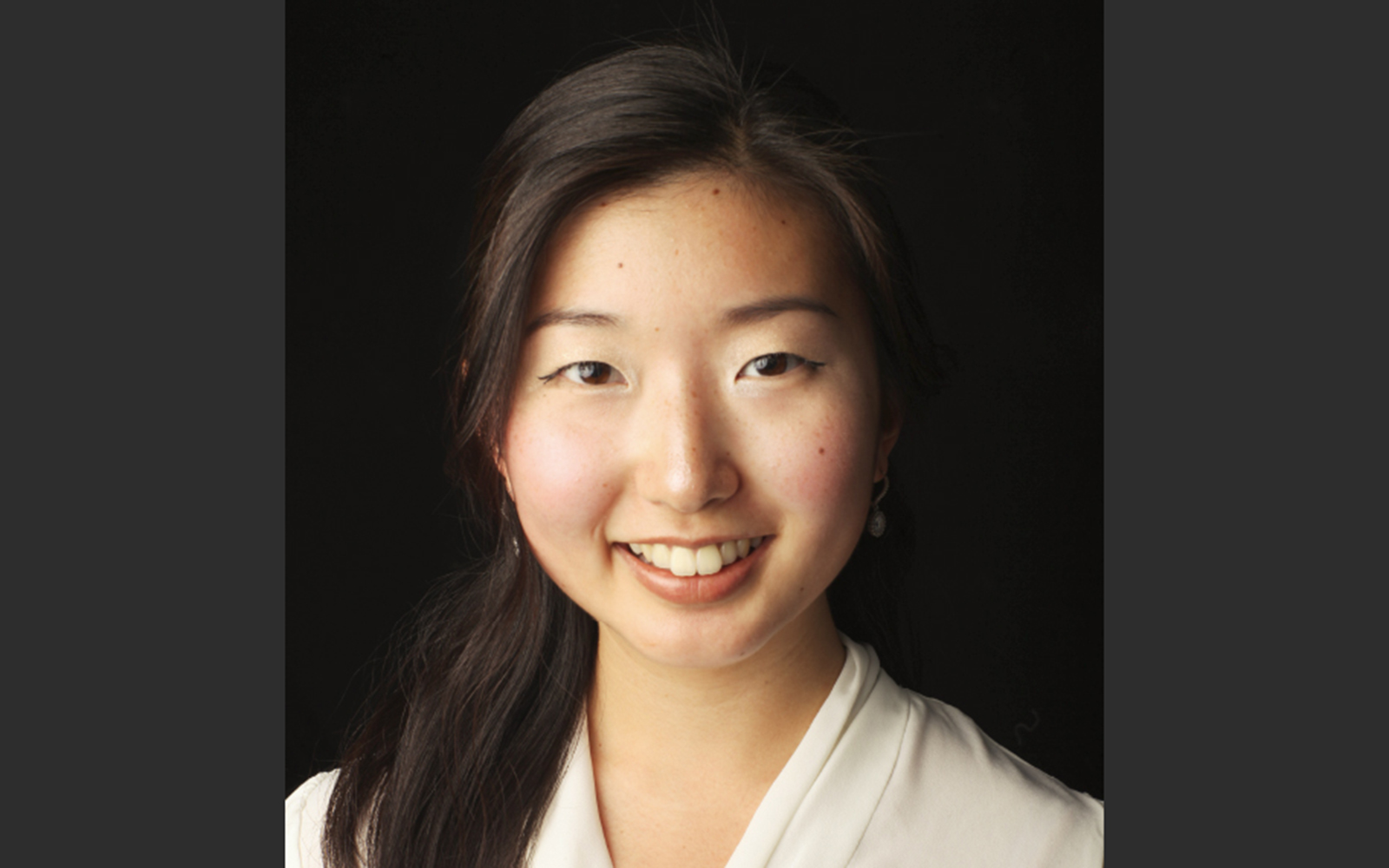 Grace Kim: Accounting
'I think UConn was one of the better choices I've made'
Grace Kim '16 pursued her college education with zeal. An accounting honors student, she also minored in Spanish and art history, lived abroad with a Spanish family for a month, and worked at the Benton Museum of Art on campus.
"I figured I'm paying for a great college education, I may as well take every opportunity I can and enjoy it," she said.
For this first-generation college student, the only child of Korean immigrants, graduation is bittersweet.
"I'm excited to try something new, but nervous because I've been a student my whole life," she said. She is graduating with substantial student loans, she said, but as an associate at PricewaterhouseCoopers in New York City, she feels her career and financial future are bright.
Growing up, Kim had embraced the concept that the more you did, the better. She brought that mindset to college.
"One of the most valuable things I learned at UConn is balance," Kim said. "Freshman and sophomore years, I bit off more than I could chew. I had come in to college with that mentality, and took too many classes, joined too many clubs and worked too much. I sacrificed sleep and drank too much coffee. I learned you can't wear yourself out. If you're too tired, you can't enjoy what you're doing or contribute as much as you want to. I'm glad I learned that lesson earlier, not later, in my life."
Kim was fortunate because selecting a career was an easy decision.
"In high school, I knew I wanted to be a CPA, because my uncle, who also graduated from UConn, is one," she said. "People said to me 'Oh, that's boring,' but now they realize it's not as boring as they thought."
As a sophomore, Kim took part in PricewaterhouseCoopers' leadership program in Atlanta.
"They went all out for us. We had motivational speakers, team building murder mysteries, car-building challenges," she said. "They were extremely interested in the development of students, and I thought they would be even more invested in their employees."
To augment her studies, Kim spent a month living with a family in Salamanca, Spain. She forfeited dormitory living, deciding that living with a family would provide a more authentic experience. "I wanted to immerse myself in the language and the culture of Spain," she said. "I would recommend it to all students. I loved it!"
She was also active in Beta Alpha Phi, the accounting fraternity, and one of the programs she arranged was a discounted photo session for students who wanted portraits for LinkedIn.
And her experience working at the Benton for 2 ½ years will always be one of her favorites. "You'd be surprised how many people don't realize you can't touch the art!," she said with a chuckle.
Her favorite professor was David Papandria—whose auditing course was outstanding, and who took a personal interest in students. He offered advice about when to consider leaving a first job, as well as the importance of making time for exercise, family and friends, she said.
Growing up in Fairfield, Conn., it seemed that going to UConn was more-or-less the expected path. Kim weighed higher education options and ultimately chose UConn because of the price.
"I think UConn was one of the better choices I've made. I realize now how great UConn is and that it has one of the best Schools of Business," she said. "The accounting department is well organized and the faculty is great. Here, they almost drop job and internship opportunities in your lap!"
Related Commencement 2016 Stories
2016 School of Business Undergraduate Commencement Ceremony (Video)
View a copy of the 2016 Commencement Program
Listen to Your Mother! New York Life President John Y. Kim '87 MBA Delivers Light-Hearted, Advice-Filled Commencement Speech
2016 Commencement Student Speaker: Parth Rajesh Rana '15
Graduate Profiles