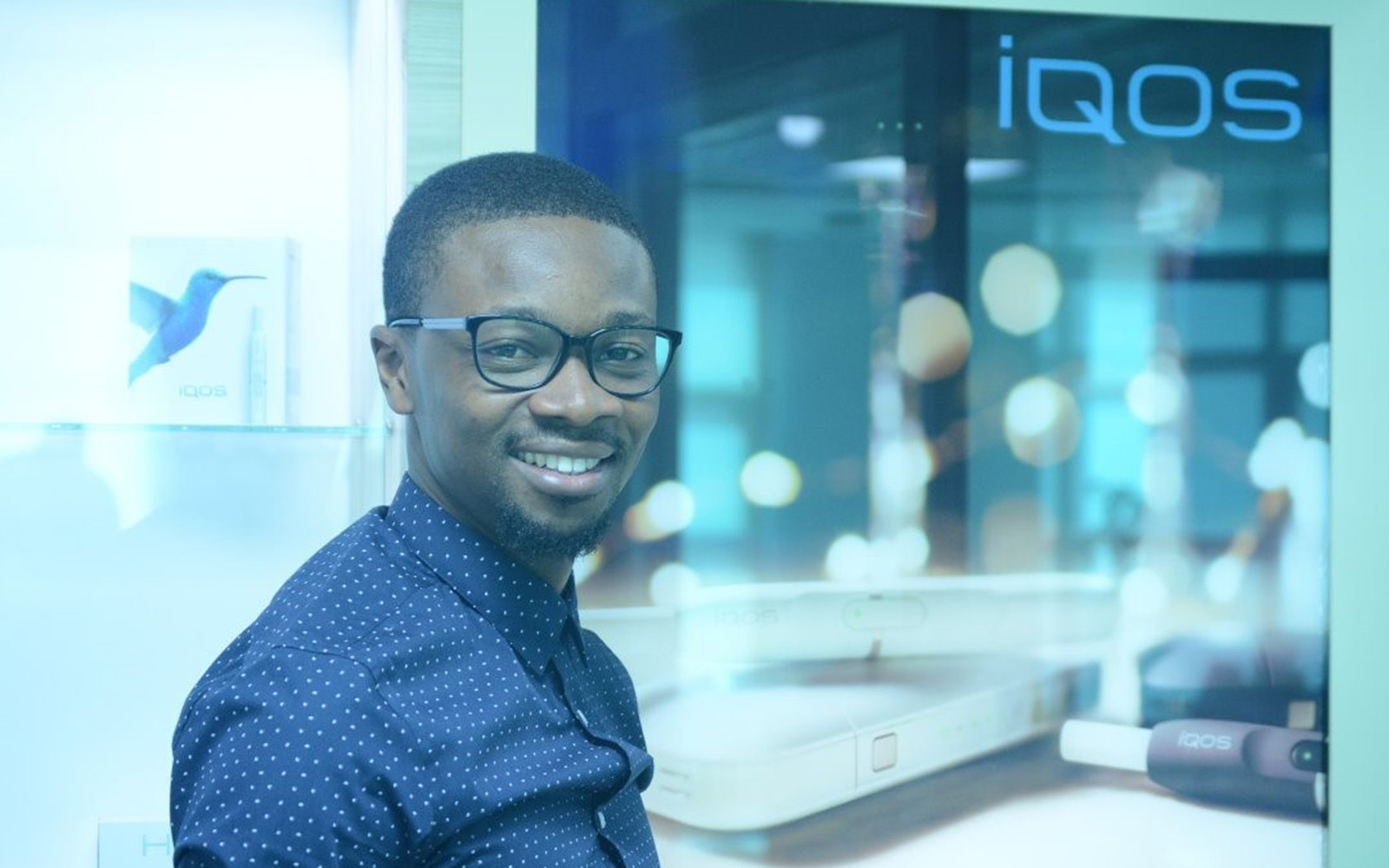 An insatiable curiosity, hard work, and a background in business development and planning helped UConn graduate student Olaoluwa 'Ola' Ogunseun and his team win a prestigious international competition.
Ogunseun won the U21/PwC Innovation Challenge, which brings together graduate students from 28 universities around the world. The four-month long competition, which ended in December, asked students to examine sustainability in business practices and recommend solutions.
The task was demanding for Ogunseun because he had little familiarity with the subject.
"It was a daunting project, but for me it was fueled by curiosity. I wanted to know what's happening with sustainability and business. It's a very big world out there!," said Ogunseun, an MSBAPM student who will graduate in May. "I think all business schools should focus on how to protect the environment. What I learned through my research has been invaluable."
Ogunseun's background is in finance, business development, planning and risk management. Before joining the MSBAPM program in Stamford, he worked in different roles for major multinational corporations, including The British Council, Philip Morris International, KPMG, and GlaxoSmithKline. He said finance is his passion.
An announcement about the challenge caught his eye.
"When I saw the announcement, I thought 'Let me give it a try,'" Ogunseun recalled. "The moment I started researching it, I got more and more interested. People might be well-informed about sustainability, but often don't take it into consideration when they make business and personal decisions."
For the first round of the competition, Ogunseun had to make a brief video highlighting his research. A bit of a perfectionist, he re-recorded it about 40 times, until it was just right. His presentation impressed the judges, and he was invited to the second-round challenge, a team event.
The group challenge asked participants to what extent governments should support the private sector in managing and prioritizing environmental, societal and governance (ESG) agendas. Recent research by PwC found that CEOs are still supporting strategies driven primarily by business metrics that are often at odds with sustainability.
Ogunseun's team looked at factors that could be used to support positive change, such as creating an internationally agreed-upon standard of data collection to make decisions on climate change and having governments holding corporations accountable by strengthening regulations on labels such as 'carbon neutral' and cracking down on the misuse.
They also proposed linking the United Nations Climate Change Conference goals with incentives such as favorable business rates for companies that produce low emissions, and provide a greater focus on supporting climate-positive infrastructure.
His teammates included: Sarah Arsalan of McMaster University in Canada, Yuqing Liu from the National University of Singapore and Likitha Silapurem from the University of Melbourne in Australia. Although the competition was remote, it wasn't easy tackling a project with contributors from different nationalities, backgrounds, and time zones. But their differences turned out to be a strength.
"The diversity and balance of the team was the differentiating factor," Ogunseun said. "We all had different opinions, and that research and experience from daily life was brought into the project and let us include many different perspectives."
He also credits UConn MSBAPM professor Eric Mckean and alumnus Alfredo Milera '02, Head of CLO & Private Debt Solution Sales, North America, at S&P Global, with providing valuable guidance.
As joy-filled as the victory is, Ogunseun has also found a new interest. The competition introduced him to the new and promising field of ESG finance, where the bottom line is not based on financial gain but on the impact on the environment. It is something he plans to explore.
"We were really pleased with the innovative responses to the important challenge set to the students this year," said Sally Jeffery, PwC Global Education and Skills Network Leader. "I would say to the students that we live in a very complex world where it is important to have an opinion, and to be courageous about that opinion."
"The world is changing so fast," Ogunseun said. "It's great to team up with different people, from around the world, to explore new ideas. Globalization is here. What happens in New York impacts Europe and Africa and the rest of the world. I think people should see themselves not as individuals, not as a particular nationality, but as global citizens."
Ogunseun's work will be among the student experiences highlighted at the School of Business' Global Business Leadership in Sustainability Summit on March 24. Updated information will soon be available at global.business.uconn.edu