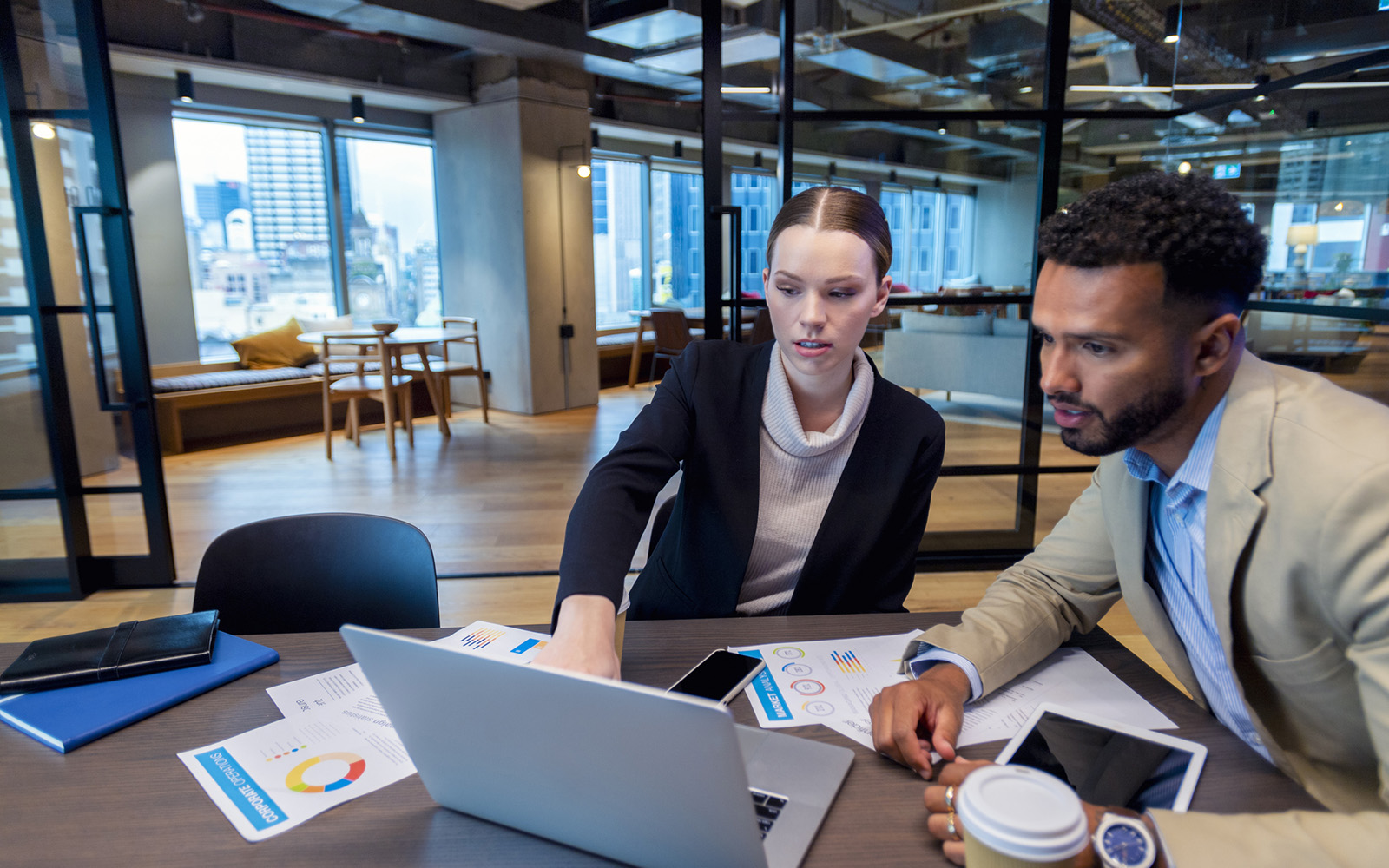 In keeping with its tradition of excellence, the Master of Science in Accounting (MSA) program is again recognized as among the best online academic programs in the nation, according to the latest ranking by U.S. News & World Report.
This is the ninth consecutive year that the program has achieved that distinction, this year ranking No. 6 among online, non-MBA business graduate programs in 2023. The UConn program is up from No. 7 last year, and No. 11 two years ago.
"The continued recognition of the program is satisfying, and reflects our faculty's longstanding commitment to quality instruction," said Professor George Plesko, head of the Accounting Department. "We've been online for 20 years, so we have a strong foundation and experience in how to provide effective online education."
Ranking Recognizes Faculty Credentials, Student Engagement
U.S. News ranks programs according to their performance across a set of indicators of excellence, including faculty credentials, student engagement, reputation in both academic and industry circles, graduation rates, class size, online teaching best practices, support services, and more.
Professor Joshua Racca, the MSA program director, said there is immense competition in online graduate education. "Everyone wants to teach online, but not everyone does it well," he said.
"At UConn, we have great students, superior educators with academic expertise and industry experience, and probably the best staff there is. It all comes together to benefit our students," he said. "Accounting students seek us out because we are the best. We attract the students who want to excel, and they feed off each other's energy."
Four Recent Alumni Won National Awards
Matthew Zalewski '15, '16 MSA is an alumnus of the program and an Audit & Assurance Manager at Deloitte. He was one of two UConn accounting alumni to have earned among the highest scores in the nation on his CPA exam in 2020.
Zalewski was one of only 89 exam-takers, out of 75,000 nationwide, to receive a cumulative average score above 95.5 across all four sections of the exam, on his first attempt, thus earning the prestigious Elijah Watt Sells Award from the American Institute of CPAs. Four UConn alums have earned the honor since 2017.
"The UConn MSA faculty is really committed to student success, and available at multiple times to accommodate students' schedules," Zalewski said. "I felt well prepared."
The asynchronous classes fit into Zalewski's busy life, but he also enjoyed the opportunity to engage and collaborate with his classmates.
"Outside of the core curriculum, I also had the opportunity to explore other interests in accounting and I felt that made me very well-rounded," Zalewski said. He has remained in touch with many of his professors and serves as an adviser on accounting curriculum changes for the School of Business.
Innovation Fuels the MSA Program
Racca said one of the keys to the program's success has been its ability to adapt to industry changes.
"Our process allows lots of feedback," he said. "We review and change our classes and make them better each time. When you're in an environment where more programs want to go online, you can't stand still. Our faculty is always incorporating tax and accounting changes, new technology, and the software that the accounting community is adopting. We innovate to stay on top."
The program also solicits curriculum recommendations from large accounting firms. For 2024, the CPA exam will be revamped with stronger emphasis on data analytics and specialized topics. The program began making those curriculum changes in 2022.
The UConn Accounting Department and its programs have earned a program-specific accreditation by the Association to Advance Collegiate Schools of Business (AACSB) in addition to that earned by the School of Business. AACSB is considered the 'gold standard' of business school evaluation.