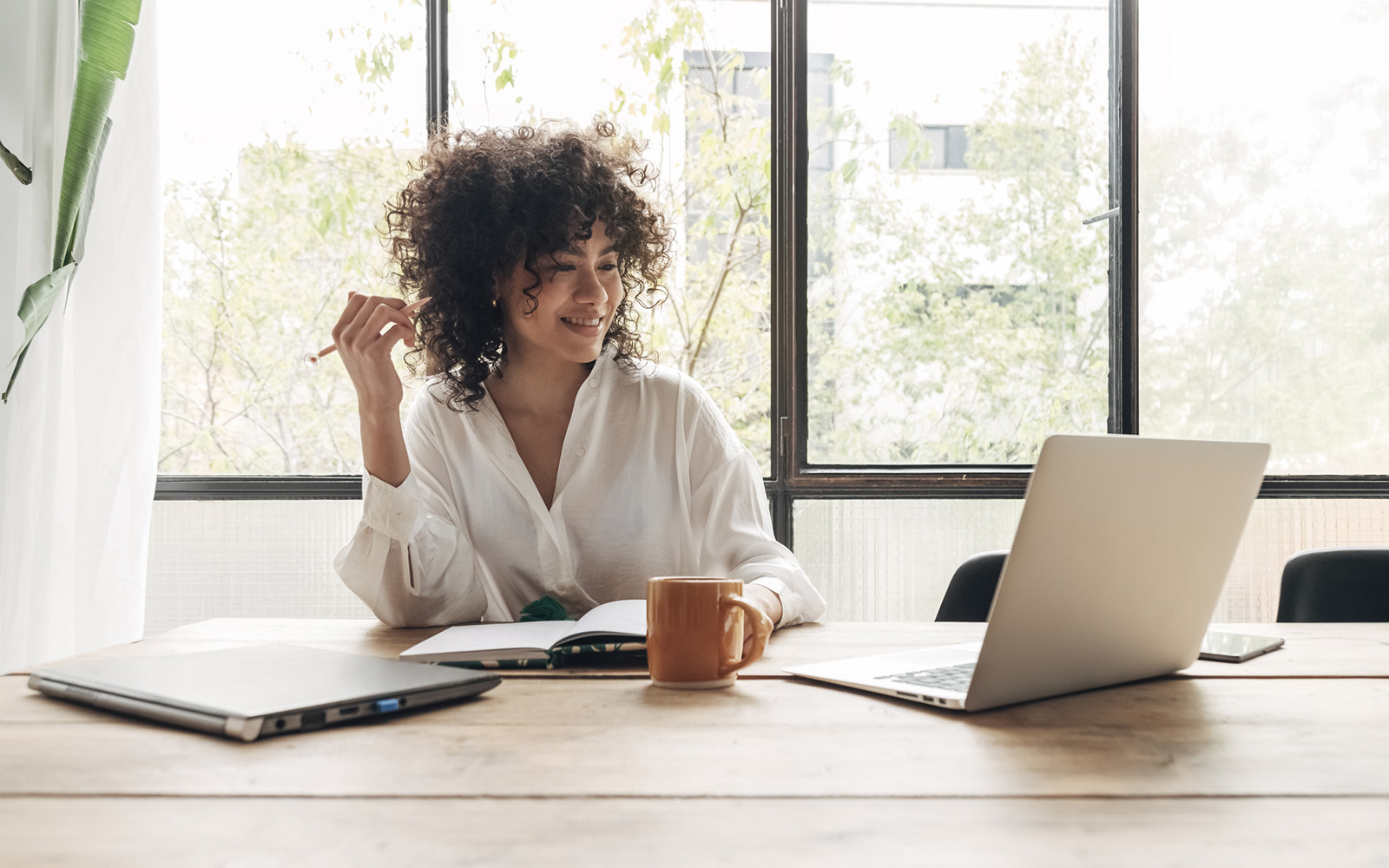 The UConn School of Business will be offering an online master's degree in financial technology (FinTech), as well as an online certificate, in response to corporate demand for talent in this fast-growing field.
The latest additions, to launch in Fall 2023, will continue to position UConn as an international leader in fintech education.
"Fintech has disrupted traditional practices in the financial sector and changed the way we bank, shop, trade, invest, and pay our bills," said John A. Elliott, dean of the School of Business. "We are eager to expand our educational offerings in this area and anticipate that our graduates will have a significant impact in this evolution."
The School of Business launched a full master's degree in FinTech in January, followed by a four-course certificate program. Both are taught by the same research experts and industry professionals. On Wednesday, the UConn Board of Trustees approved the latest, online programs.
The FinTech graduate education combines lessons in business analytics, technology solutions, and financial services. Skills developed in the program will allow students to create new opportunities in information-rich environments including the financial, insurance, medical and regulatory fields.
The ideal candidate has strong aptitude in business, technology and coding, and an entrepreneurial mindset. New graduates with this expertise are being offered entry-level salaries up to $100,000, and many have multiple offers.
The field incorporates everything from blockchain and cryptocurrency to peer-to-peer lending, mobile payment systems, robo-advising and automated insurance underwriting. Today even traditional businesses are redefining their offerings and consumer consumption of financial services.
"Our corporate partners are looking for a pipeline of talent across all experience and skill levels," said Professor John Wilson, academic director of the program. "I think this program appeals to students and professionals who think, 'There's got to be a better way to do this,' and want to use technology to solve a problem."
"At UConn we have not only academic expertise but also a tremendous geographical advantage with a plethora of insurance companies in Hartford, financial companies in Stamford, and biotech companies in Boston all competing for this talent. With these new online offerings, we are truly able to reach a global audience of potential students, and expand our brand to companies across the U.S.," Wilson said.
"This is an exciting, welcoming and revolutionary career space, offering tremendous opportunity for those who want to pursue it," he said.
For more information, please contact John Wilson at fintech@uconn.edu. Applications are available at https://fintech.business.uconn.edu
The School of Business is accredited by the Association to Advance Collegiate Schools of Business (AACSB), considered the gold standard of accreditation, which assures applicants that the program fulfills a core set of strict educational metrics. Fewer than 5 percent of business programs worldwide receive that designation.