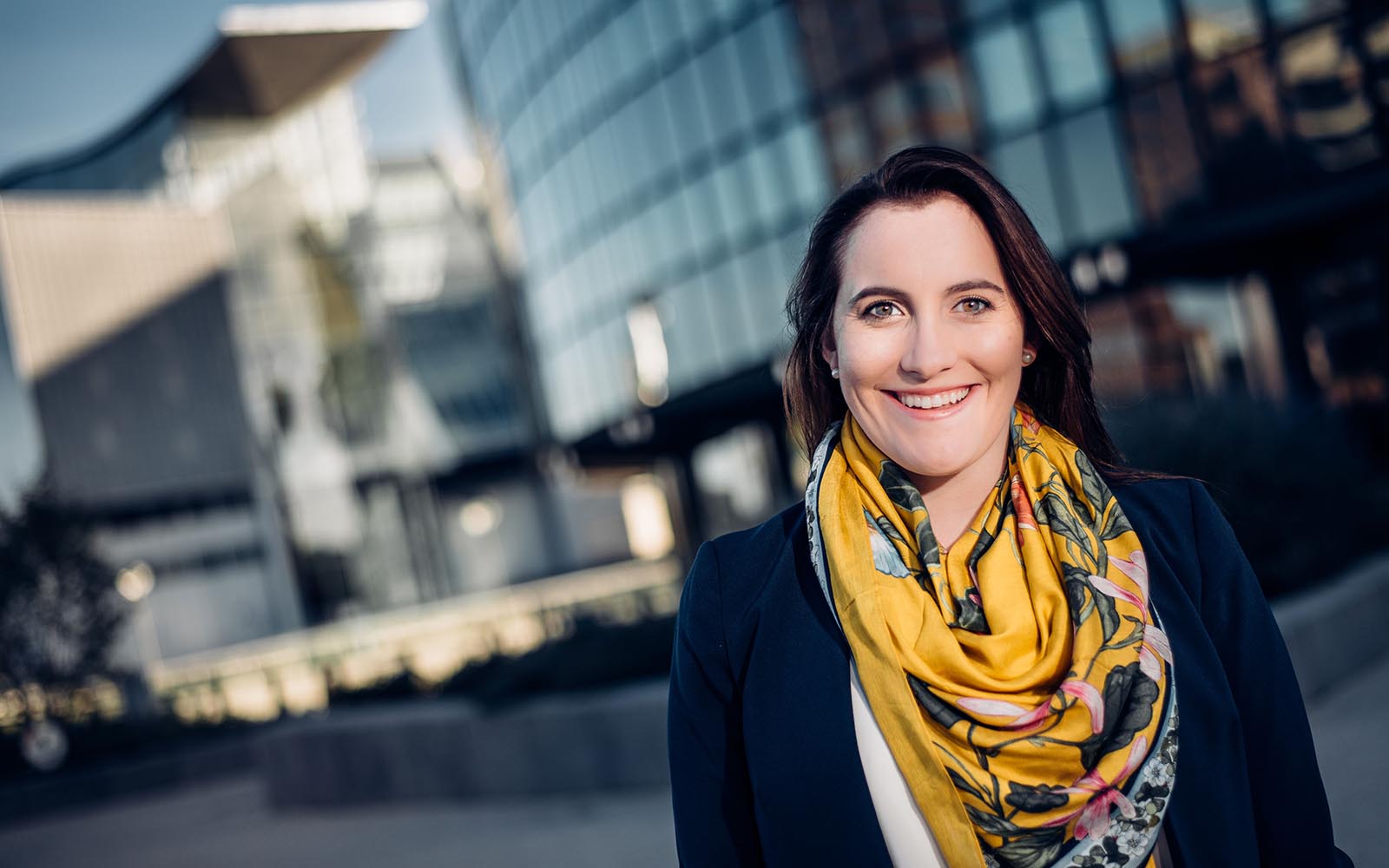 The School of Business has been ranked among the 2023 Best Part-time MBA Programs in the nation, according to a new rankings survey by U.S. News and World Report.
The program has been ranked #1 in Connecticut and #4 in New England, according to the results, released today. The School's national rankings increased significantly, from #57 in last year's survey to #48 today.
"The rankings reflect our commitment to providing a rigorous MBA program that remains accessible to working professionals," said Mia Hawlk, executive director of MBA programs. "Our alumni are excelling in leadership roles both regionally and nationally."
"One of the distinguishing factors in earning a UConn MBA is the access to both exceptional faculty and current industry leaders. The UConn network is loyal and expansive," Hawlk said. "In the last year, I believe our ranking rose because we listened when our students and corporate partners provided feedback. Last year, above all else, our students needed flexible options; now we are pivoting again to maintain those flexible options while bringing students back to the classroom to creating meaningful connections to their peers and faculty."
The U.S. News researchers surveyed almost 500 institutions with master's-level business programs in the U.S. In determining the rankings, the organization looked at UConn's reputation, both among other academic leaders from other business schools and corporate recruiters looking for talent; the School's success in placing graduates, including the ability to find good jobs and command strong salaries; and its ability to attract strong, well-qualified applicants to the program.
UConn's School of Business is accredited by AACSB International, an organization considered the 'gold standard' of business school accreditation. The designation provides students assurance that the programs meet high standards and the latest principles in business education.
The UConn MBA program has recently announced a restructuring that allows students to take courses in person, online, or a combination of the two. The flexibility will enable students to access high-quality classes, regardless of where their employment takes them, Hawlk said. In addition to its academic rigor, the program prides itself on its active alumni network and career-development expertise.