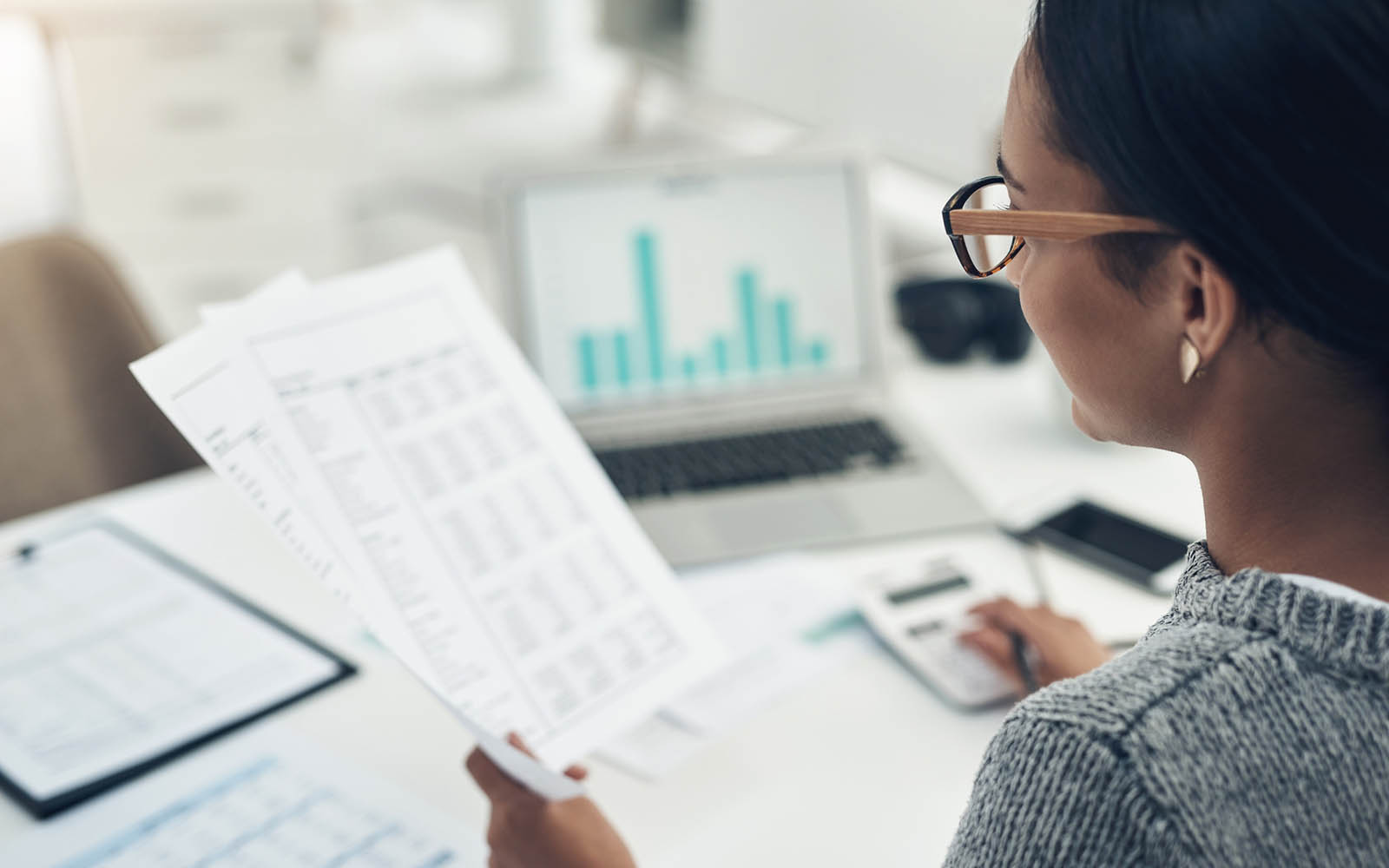 A relentless commitment to continuous improvement is one factor that contributed to the Master of Science in Accounting (MSA) program's Top 10 ranking by U.S. News and World Report.
The publication today released its 2022 rankings for online, non-MBA business graduate programs and the UConn MSA was ranked No. 7 in the nation, up from No. 11 last year. The program has been highly ranked for eight consecutive years.
"We are pleased to once again earn this prestigious designation," said Professor George Plesko, head of the accounting program. "Although our students, faculty and accounting-firm partners are well aware of our success, it is important that our peers across the nation also recognize the tremendous depth, quality and expertise of our program."
U.S. News ranks programs according to their performance across a set of indicators of excellence, including faculty credentials, student engagement, reputation in both academic and industry circles, graduation rates, class size, online teaching best practices, support service and more.
Professor Joshua Racca, the program director, attributes the rise in ranking to the program's commitment to constant improvement, including soliciting recommendations from large accounting firms to shape and refine curriculum.
In 2024, the CPA exam will be revamped, with a stronger emphasis on data analytics knowledge, and the UConn program is already defining its corresponding curriculum changes. The UConn accounting program is accredited by the AACSB (the Association to Advance Collegiate Schools of Business), considered the 'gold standard' of business school evaluation.
"Our MSA program, created more than 20 years ago, has been highly regarding since its inception and a powerful example of how online education can work well," said Dean John A. Elliott, who is also a CPA. The expertise that faculty developed in online education not only serves accounting students well, but was instrumental in the recent decision to start an online MBA program, he said.
"We are committed to supporting student learning in multiple venues to better serve the many different needs of today's aspiring professionals," Elliott said.
Racca credits recently retired professor Amy Dunbar, one of the program founders, for creating a long-standing standard of excellence for the program; and administrative manager Erika Durning for her tireless work to keep the program running smoothly.
"Our students, many of whom attended UConn as undergraduates, are phenomenal, motivated, interested and hard-working. Our faculty work well together and are extraordinarily dedicated," Racca said.
"It's a great place to work. Everyone is united in wanting students to succeed and thrive in their careers."