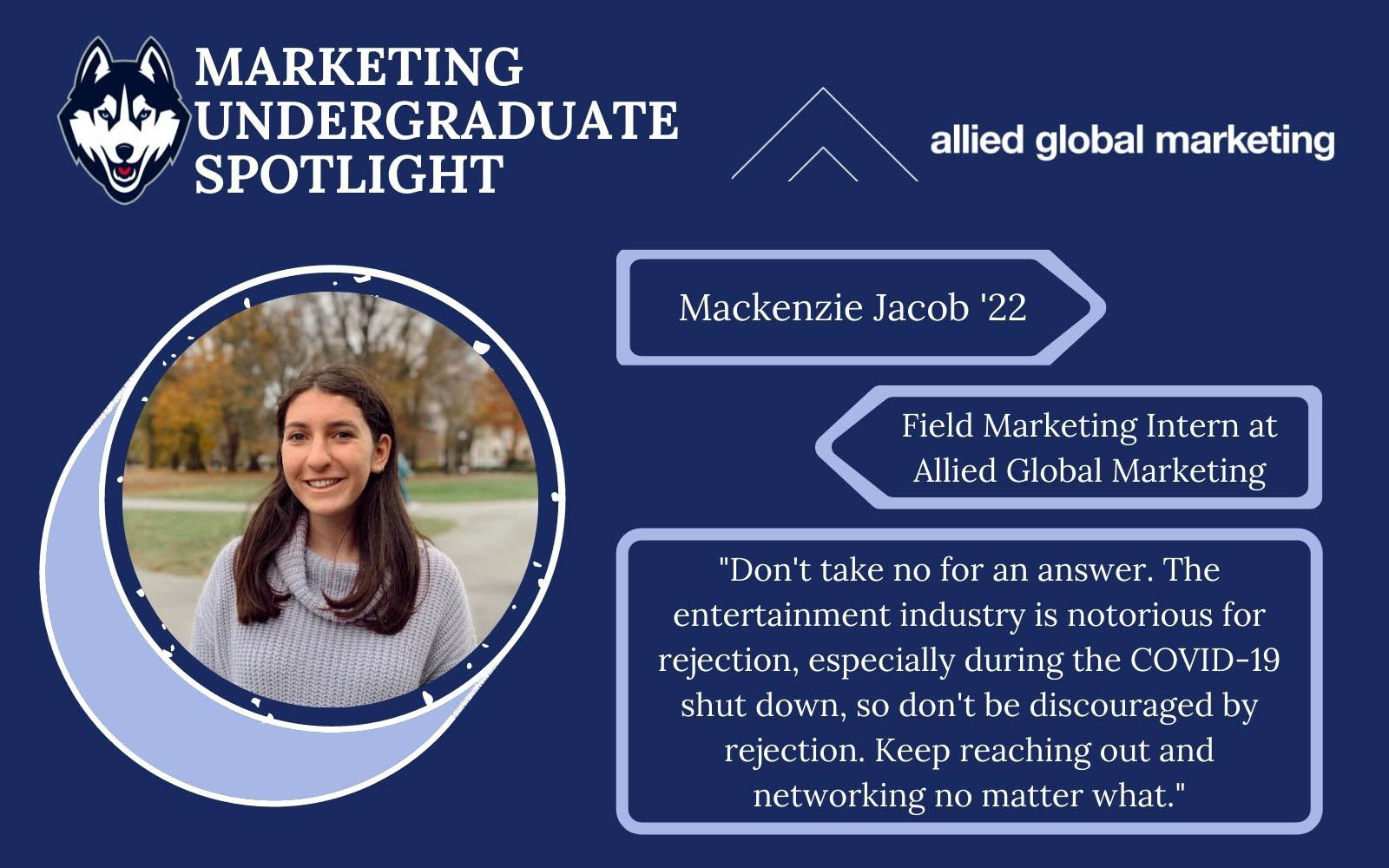 Mackenzie Jacob is a senior Business Management major with minors in Digital Marketing & Analytics and Political Science. This past summer, Mackenzie interned with Allied Global Marketing, a full-service integrated marketing agency based in Washington D.C. As a Field Marketing Intern, she researched and executed promotional strategies for more than 25 feature films in the Washington D.C. area, with clients including big names like Universal, Hulu, Netflix, and Walt Disney Studios. In addition to this, Mackenzie worked with securing partnerships for promotional events and campaigns as well as assisting with the operations and promotion of film screenings.
This position solidified Mackenzie's passion for entertainment marketing and showed her how fast the industry moves. "I looked at everyday like a new opportunity to prove myself to my team," she says, "I made sure to create my own opportunities to support the team and stay involved, this strategy was key in making my internship as meaningful as possible."
Although Allied Global Marketing is a massive company, with over 24 offices worldwide, each is run like a boutique agency, with 15 person teams including a director, junior and senior level publicists, and account coordinators. This allowed Mackenzie to be very involved in the day-to-day workload, making a meaningful impact within the company.
One piece of advice Mackenzie has for students looking to get into entertainment marketing is, "Don't take no for an answer. The entertainment industry is notorious for rejection, especially during the COVID-19 shut down, so don't be discouraged by rejection. Keep reaching out and networking no matter what."