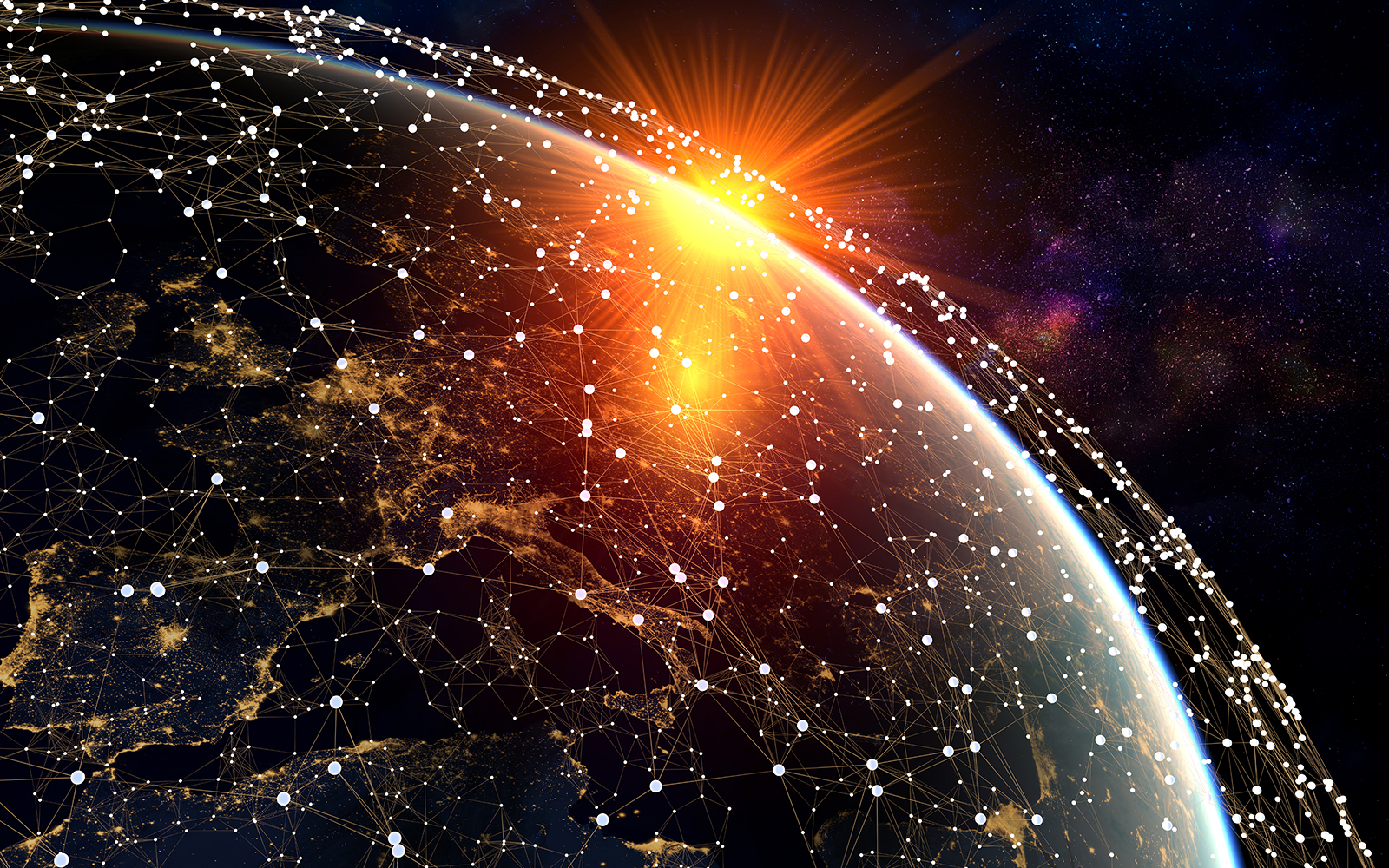 The UConn School of Business is creating a master's degree program in financial technology (fintech) next year, joining the ranks of only a handful of universities around the globe to do so.
"Robinhood, Square, Airbnb, Instacart, Uber Eats, Venmo and many other companies are deeply invested in the fintech revolution," said John A. Elliott, Dean of the School of Business.
"Companies large and small are eager to hire experts in this high-paying field," he said. "This is a new, fresh, exciting and revolutionary space, and it offers vast opportunities to those who pursue it."
The UConn FinTech program will combine lessons in advanced business analytics, technology solutions, and financial services. Skills developed in the program will allow students to create new opportunities in information-rich environments including the financial, insurance, medical, and regulatory fields.
The university is seeking applicants with strong aptitude in business, technology, and coding, and an entrepreneurial mindset. The first cohort will begin in Spring 2022 in Hartford and a second cohort will be added later in Stamford. Admission is expected to be competitive. To request more information, please visit: https://grad.business.uconn.edu/information-request-fintech/
"The ideal candidate for this program is someone who thinks, 'There's got to be a better way to do this,' and wants to use technology to solve a problem," said John Wilson, academic director of the program. "It offers a unique avenue for candidates who are invested in helping humanity with technology."
"One of the aspects that will differentiate this program is its flexibility, and responsiveness to a field that is evolving rapidly," Wilson said. "In addition to a core set of courses, students can take electives on a finance or technology path."
Jose Cruz, associate dean of graduate programs at the School of Business, said the program will fill a void in the business arena. New graduates with this expertise are being offered entry-level salaries up to $100,000 and many have multiple offers.
The fintech field incorporates everything from blockchain and cryptocurrency to peer-to-peer lending, mobile payment systems, robo-advising and automated insurance underwriting, as businesses redefine their offerings and consumer consumption of financial services. While disruption is often created by tech startups, more traditional enterprises are testing the waters and even traditional financial firms are rethinking the ways they conduct business, Cruz said.
"We saw the opportunity to lead in this area, and while it is relevant worldwide, there is a tremendous demand in the Northeast, with biotech in Boston, insurance in Hartford, and financial services in Stamford and New York," he said. "We sit at the hub of all of that. And while we are offering global reach and opportunity, our foundation is well located."
"At UConn, we excel in creating specialized master's degree programs in business that get results," said Meghan Hanrahan, executive director of the program. "Our portfolio includes graduate programs in financial risk management, business analytics, accounting and human resources."
"We offer an engaging graduate experience that includes experiential learning, internships, consulting, international travel and other experiences that make our graduates stand out in the job market," she said.
This is the second innovative program launched by the School of Business in the last few months. In February, the School announced the creation of an Online MBA program which will begin in Fall 2021.
The UConn School of Business is accredited by the Association to Advance Collegiate Schools of Business (AACSB), considered the 'gold standard' of accreditation, which assures applicants that the program fulfills a core set of strict educational metrics. Fewer than 5 percent of business programs worldwide receive that designation.