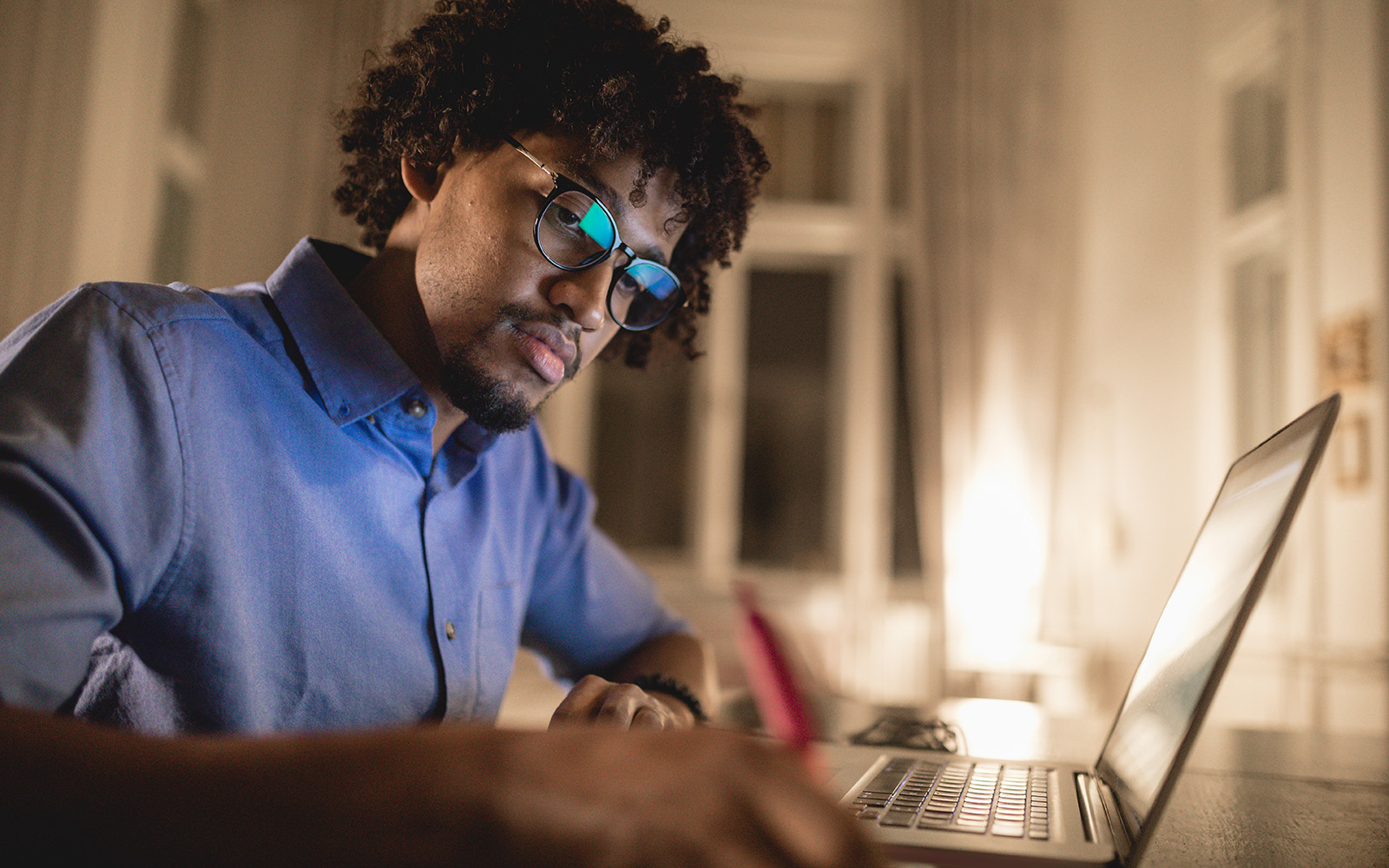 UConn's Master of Science in Accounting (MSA) program is among the best in the nation for the seventh consecutive year, according to a study released today by U.S. News and World Report.
Our program is ranked No. 11 in the nation in the publication's listing of the Best Online Graduate (non-MBA) Business Programs of 2021. It is the seventh consecutive year that the MSA program has been highly ranked.
U.S. News ranks programs according to their performance across a set of widely accepted indicators of excellence, including faculty credentials, student engagement, reputation in both academic and industry circles, graduation rates, class sizes, online teaching best practices, support services and more.
The combination of academic excellence, outstanding students, and technological advancement have created a program that has been successful for two decades, said Professor George Plesko, accounting department head.
"We have passionate and phenomenal instructors who go 'above and beyond' for their students," said Professor Amy Dunbar, MSA academic director. "At the same time, we are always mindful of new technology that enhances our students' experiences and provides expertise with tools they'll be using in the workplace."
The program thrives by requesting regular student feedback and the director meets with every faculty member to offer new or improved teaching techniques.
The UConn accounting program has leveraged its strong partnership with large accounting firms to help shape and refine curriculum, Dunbar said. One result has been the addition of a four-course data analytics sequence, a skill in great demand within the industry.
Two-time alumna Leandra Grasso '18, '19 MSA, said the program prepared her well for both her job as a tax consultant at Deloitte in Hartford, and to pass the CPA exams.
"UConn's MSA program has been instrumental in starting my career as a tax professional with a 'Big 4' public accounting firm. Content from each of my courses helped me pass the CPA exams on my first attempt, and I continue to draw on the knowledge base I gained from the program," she said. "In addition to learning tax rules, I was able to practice working with large sets of data, collaborate with various teams, and further develop my leadership skills."
"The online nature of the classes was initially intimidating for me, but working remotely with the faculty and other students was great preparation for work situations when you are unable to have an in-person meeting, and I ultimately appreciated the flexibility online courses provided," she said. "All of my professors made the courses as interactive as possible, and were very supportive throughout–and even after–my time in the program. I am so thankful for my MSA experience, and the program deserves to be recognized for everything it does for its past, present, and future students."
The UConn accounting program is accredited by the AACSB (the Association to Advance Collegiate Schools of Business), considered the 'gold standard' of business school evaluation. UConn launched the MSA program 21 years ago, at a time when online education was uncommon.