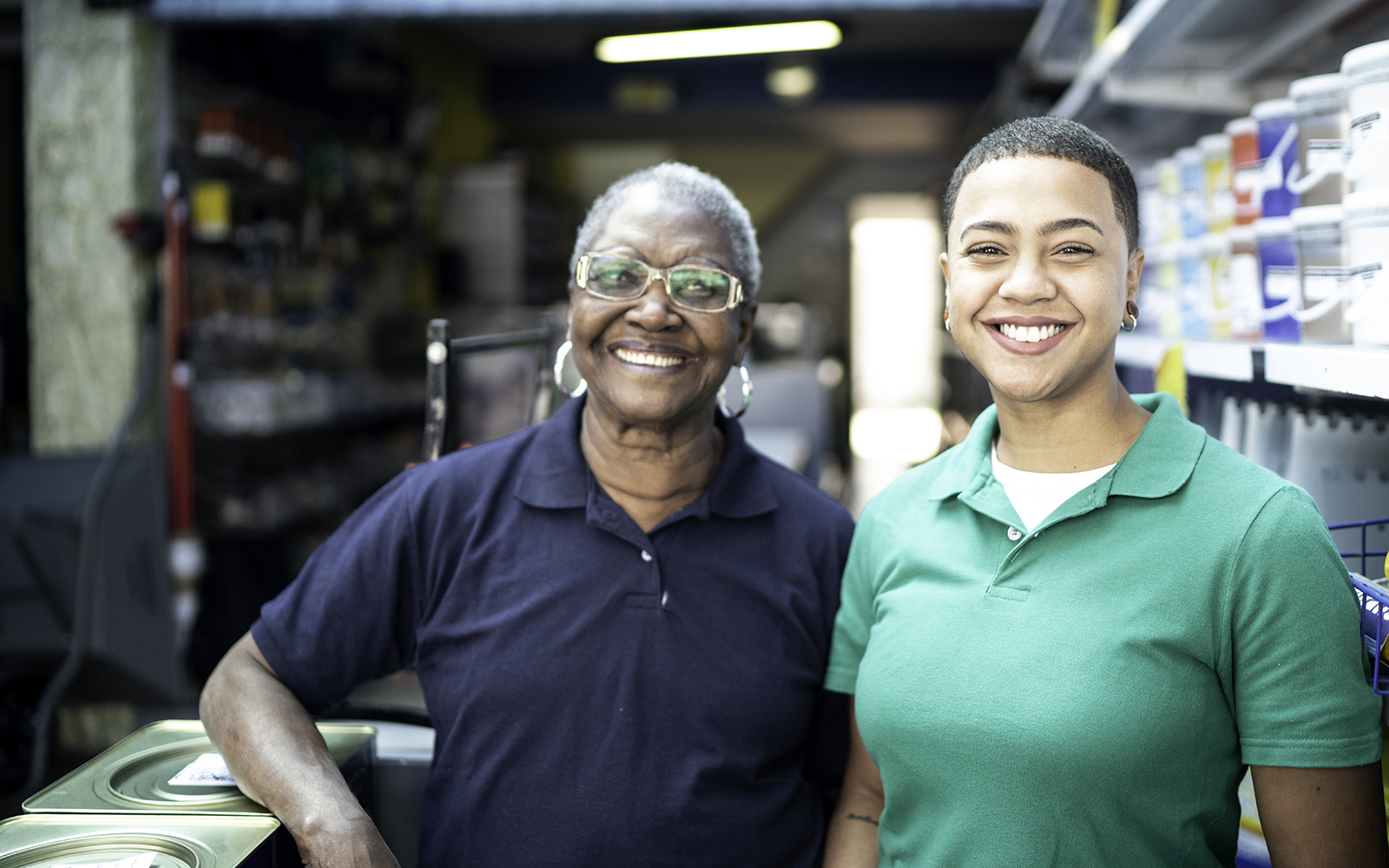 There's an old adage among family-owned businesses that you adapt with the times or you perish. That's never been more accurate than during a global pandemic, said Robin Bienemann, entrepreneur-in-residence at UConn's Family Business Program.
The Family Business program, founded in 1995, has long been a source of camaraderie, education, advice, and friendship for the state's many, multi-generational family businesses. But during the recent global pandemic, the knowledge and comfort of those ties resonate more than ever for the hundreds of businesses who belong to the initiative.
Below, Bienemann shares how some of the family businesses have coped with business disruption and economic shock created by the COVID-19 pandemic, and how the School of Business is supporting their adjustment to a new business climate.
Q: Most family businesses have weathered hardships in the past. Is there a sense of resilience among family businesses that we could all learn from?
RB: Yes, most family businesses have weathered many storms, from wars to natural disasters to economic hardships. One thing that multi-generational family businesses all have in common is untethered determination and the ability to change course to ensure their survival.
Lyman Orchards, a Connecticut family business, was founded in 1741, making it older than our nation itself, and one of the oldest family-run businesses in the U.S. Over the generations, they've expanded their original orchard business by creating a retail store, and later added golf courses. They are a great example of a company that has adapted to changing customer needs.
Family businesses have survived by being resilient and innovative. They are always growing and changing, and they have a spirit and an outlook that says, "We will not let this business fail, no matter what comes our way!"
Q: How are the UConn Family Business members dealing with the economic crisis?
RB: There is no one response to the downturn. Many companies, obviously, are concerned or struggling. Retail, restaurant, and other service-businesses are experiencing more distress than some manufacturing and other "essential" businesses. I think most are looking for cost savings, seeking economic assistance, and employing innovation to strengthen their businesses.
Through it, we've seen some remarkable ingenuity. During the height of the toilet-paper shortage, Keating Insurance Agency offered free toilet paper for customers who agreed to have their insurance policies reviewed. What a great idea! Some of our companies have even rebuilt old equipment to assist in creating badly needed personal protective equipment.
Q: What kind of guidance are you offering them as they address financial concerns and other issues?
RB: We have created family business webinars addressing important topics such as legal concerns impacting contracts, employing new sales strategies to an uncertain market, and how to work with your supply chain to get needed products. We have helped refer our businesses to additional resources in the state, as well.
I would say the biggest worries are about business continuity, financial resources, and the wellbeing of employees. Of course, they worry about their customers and their suppliers and whether the latter will stay in business. They've also had to refocus energy on how to keep employees safe and often, how to help them work remotely.
Q: Have members of the Family Business Program been connecting with each other and offering moral support?
RB: Always. That's what families do. The leadership at Miller Foods and Keating Insurance have been especially engaged with families to offer support. There's a great deal of camaraderie, with companies helping each other apply for loans or recommending technology to work from home.
In addition to shouldering their company's needs, most businesses are working with their customers to find ways to lower their expenses and are even finding ways to stay connected with the community.
Perhaps my favorite story is from Paine's Recycling & Rubbish Removal. The company received a request from the mother of a youngster asking if the trucks would do a drive-by for his birthday. The fleet wasn't available to do that, but the company put together a video, complete with blaring truck horns, to surprise the boy on his birthday. To me, that's an example of a company that cares about its customers!
Q: Is there any other advice you would offer to family businesses?
RB: The UConn Family Business Program, sponsored by Liberty Bank, welcomes family businesses of all sizes and from all industries, and now is a great time to join. We help companies develop strategies and policies that perpetuate family ownership. We offer executive education, internships, social networking and more. Anyone seeking more information can visit family.business.uconn.edu, call 860-486-4574 or email us at familybusiness @uconn.edu.