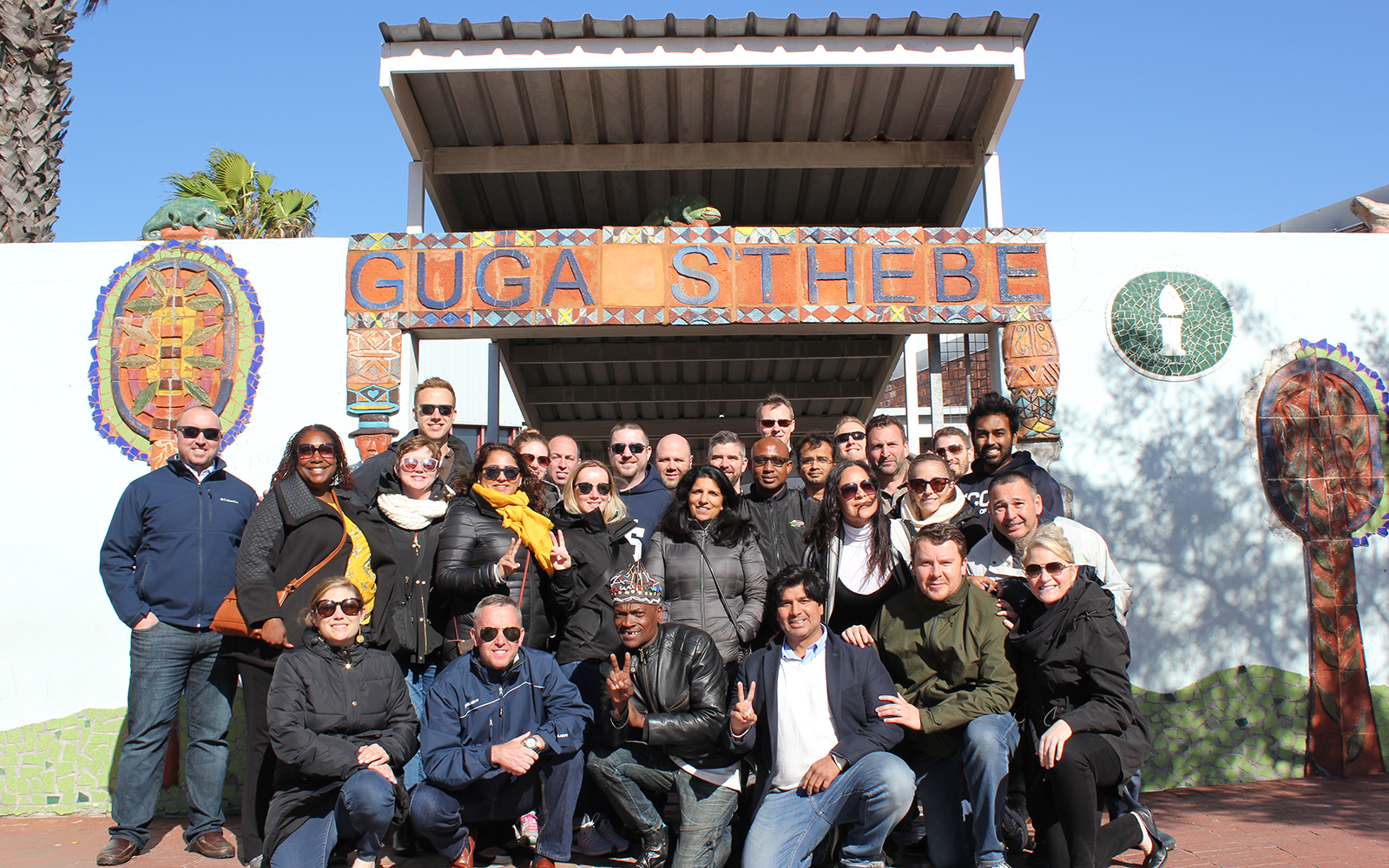 Before the EMBA Class of 2020 had landed in South Africa, Brian Waddell, director of process improvement at The Hartford, got a bird's-eye view of the racial disparity that has divided the land for so long.
"You could see streets where, on one side you had mansions and pools, and the other you had homemade shacks of corrugated metal and shipping containers. The difference of a few feet, and a few strands of barbed-wire fencing, was that dramatic," he said. "While the country has come a long way in the last 25 years, the racial polarization is still entrenched."
"Amidst that background of economic hardship, inequality, corruption, and populist race-baiting, though, we found good people doing good things to change that," Waddell said. "I have a broader perspective of the world as a result of our trip."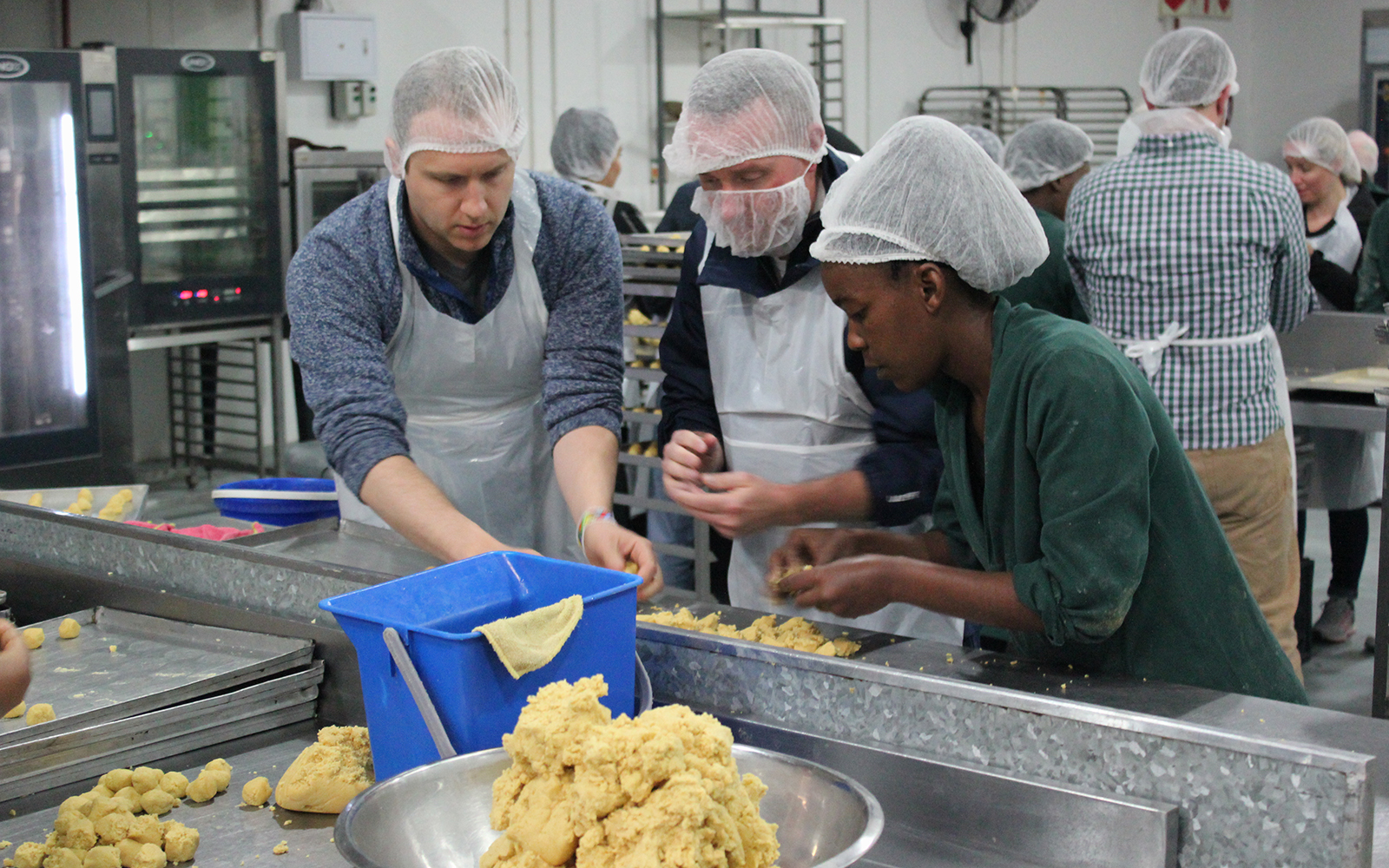 A Unique and Emotional Experience
The Executive MBA program has sponsored an immersion trip to South Africa each of the last six years. Marketing department head Robin Coulter, who leads the excursion, said for many of the graduate students, it is a powerful journey.
"Although most of the EMBA students have traveled extensively for work and pleasure, few have visited South Africa," she said. "The South Africa experience is one that many students say has changed their lives, both personally and professionally."
Coulter, who is responsible for the trip itinerary, is excited by the opportunity for the EMBA students to engage in consultative visits at major multinational corporations, South Africa-based firms, and with local entrepreneurs. These visits and conversations with its citizens provide UConn EMBA students with first-hand experience about how a nation's history, government, and culture combine to impact business operations and practices.
A key take-away for the students, according to Coulter, is that they recognize the profound responsibility and potential of business to do good. They begin to contemplate how business can work with government, NGOs, and others to begin to address global challenges, including poverty, clean water, and climate change.
"For many of our EMBA students, this trip to South Africa leads to personal reflection on everything from how they use their free time to how it shapes their business career," she continued. "For me, as the instructor, that's the most exciting aspect. How many times do you have the opportunity to be affiliated with an experience that fundamentally changes how adults think about the world?"
During last summer's week-long trip, EMBA students spent time in Cape Town and Johannesburg, where business visits included J.P. Morgan, The Airplane Factory, and EKasi Entrepreneurs. Tours of Johannesburg's Maboneng arts and hipster district and Soweto, and meals at local restaurants, provided glimpses of South African life. The group also enjoyed a morning safari at Pilanesberg National Park, and cultural visits to the Apartheid Museum and Nelson Mandela's home.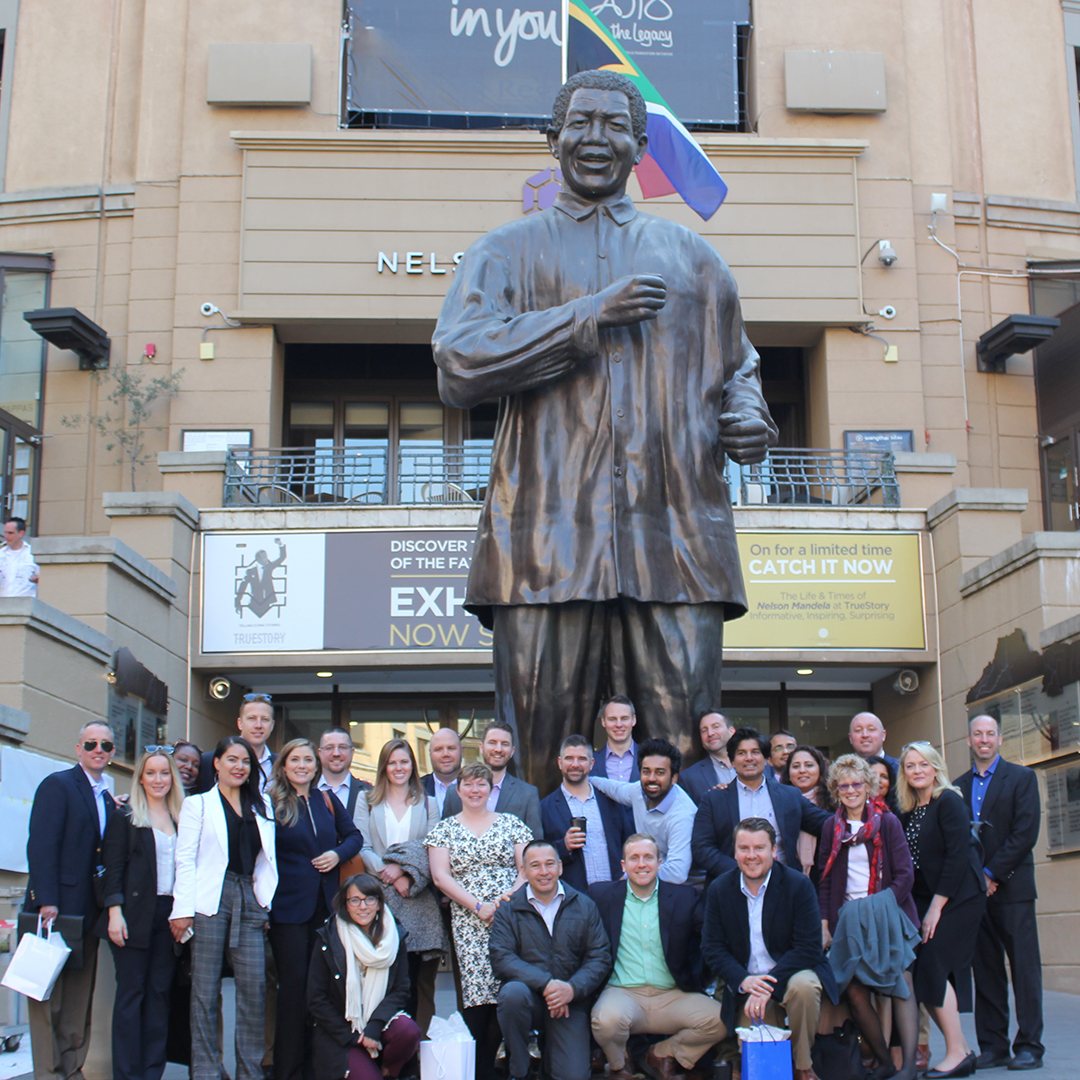 Human Rights, Racism and Change
EMBA candidate Luis Guevara Lara, whose career has in sales and customer service, was shocked at the institutional racism in South Africa, and seeing that first-hand changed his view of the world.
"How is it possible that after the second World War, and the creation of the United Nations, a regime like that could exist up to the 1990s?" asked Guevara Lara. "I'd heard about Mandela, who hasn't. But, I had no idea of what he and the people of South Africa had to endure to be recognized as human beings with inalienable rights."
EMBA student Natalie Mackiel, an attorney at Pratt & Whitney, was equally moved.
"The trip highlighted for me that significant disparity exists everywhere, but is devastating in a place like South Africa, where racism has been institutionalized and woven into the fabric of society," she said. "It was painful and powerful to learn in specific detail what the people of the country have perpetuated on their fellow human beings on one side, and what those victims have experienced on the other. There are lessons in the shameful history of apartheid that should be considered in the U.S."
Despite the hardships and challenges faced by many South Africans, Waddell explained that the most memorable part of the trip was the sense of hope among many of the people he and his cohort met during their travels.
"I think the efforts by people all across South Africa to improve their country and continue the work of Mandela highlighted how complex these issues are," he said. "You can't flip a switch, but real change takes persistent steps, even if small in nature, over a long period of time."
In South Africa, some 80 percent of the residents are people of color. Among them, the unemployment rate is 40 to 50 percent. Yet companies struggle to hire and find the right talent for open positions.
"Our students have powerful conversations with young, black South Africans who are trying to be engaged in entrepreneurship," Coulter said. "To witness their spirit of optimism and perseverance among these young entrepreneurs is very heartening."
'Forever in my Heart'
Guevara Lara initially wasn't looking forward to the trip, "because of the difficulty of unplugging for 10 days from a demanding job, a new family and the comfort of routine."
"But what an experience!" he said. "I have traveled extensively internationally, and I am from Latin America, and still the experience was unique. It was interesting to see similarities between the country where I grew up and South Africa, and I think that precisely that analysis, which allows you to compare and identify patterns, offers opportunities or advantages for future endeavors."
"I do think that this trip offers an advantage as I grow my career because it provided perspective and exposure to the economy of South Africa and provided a wide-ranging experience that would be impossible to replicate," Mackiel said. "It was a great opportunity, and was a highlight of my EMBA experience."
EMBA candidate Shalu Arora, a client service manager with Alexander Mann Solutions, envisions opportunities to partner with South Africa's youth. "There's definitely a great deal of potential. I think it could be very impactful," she said.
Several students said the trip to South Africa had changed them enormously and would be an experience they would not soon forget.
"I always wanted to go to South Africa. The UConn trip pushed my comfort zone more," Waddell said. "After the trip, I went to Japan for the weekend, something I might not otherwise have done. I became more willing to take a risk. It was an incredible trip. I'm getting close to completing my degree and this experience is one of the things I will look back on fondly."
"It was a very moving experience for me personally," Arora said. "You can read about South Africa or watch a movie about it, but there's nothing like being on the ground, eye-to-eye with the people and feeling the energy there. I think about South Africa often and fondly. The people, their heart, and passion, and their commitment to democracy inspired me to be more and do more," she said. "South Africa will forever be in my heart."
To learn more about UConn's Executive MBA program, which is offered in Hartford, please call (860)728-2400 or email emba@business.uconn.edu. The next Graduate Business Information Session will be held from 5:30 to 7 p.m. Feb. 4 at the Graduate Business Learning Center, 100 Constitution Plaza in Hartford.