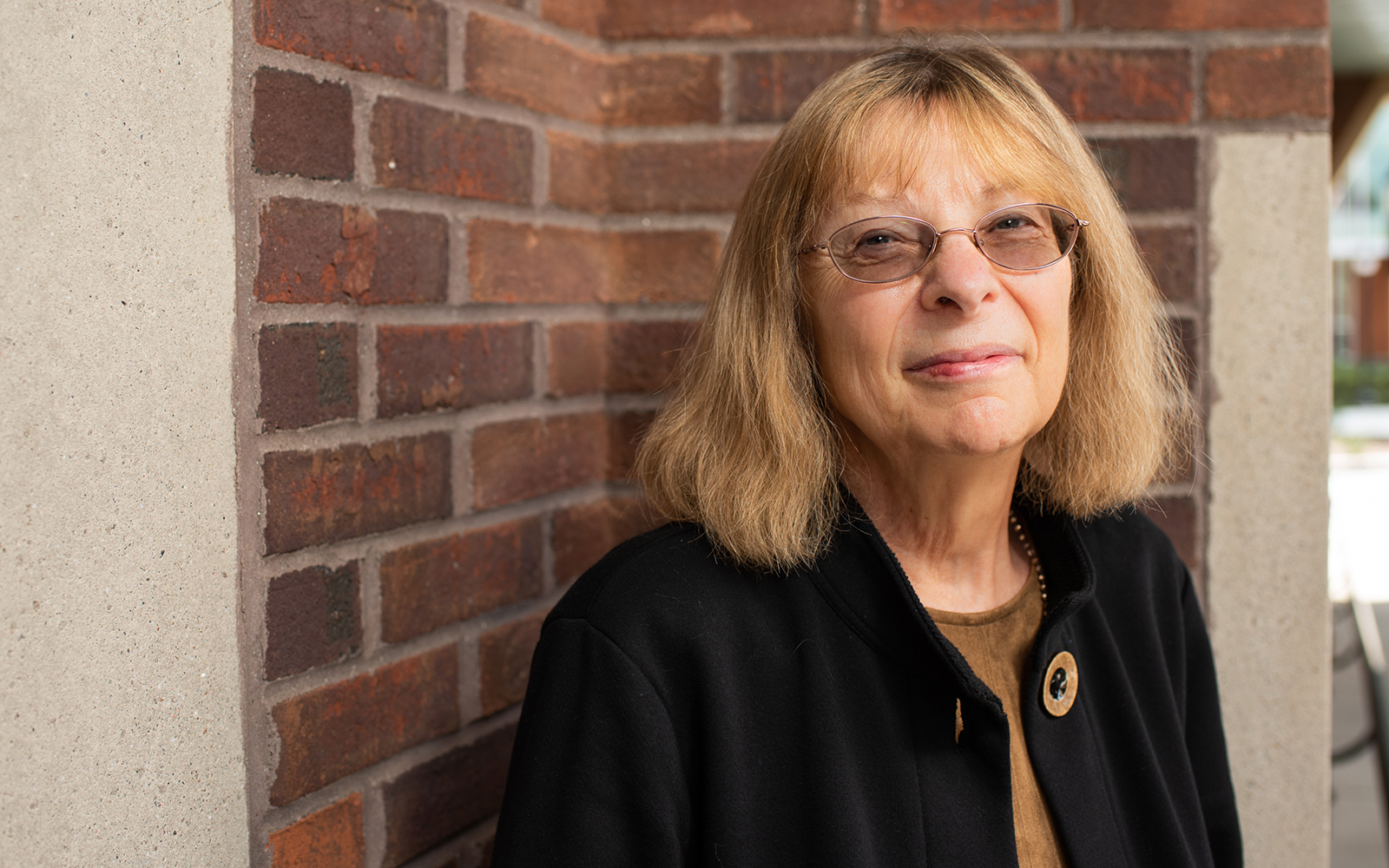 Accounting professor Amy Dunbar has been honored as the top tax educator in the nation, winning a prestigious award from the tax section of the American Accounting Association.
Dunbar, who is UConn's academic director of online programs in accounting, was given the Ray M. Sommerfeld Outstanding Tax Educator Award at the organization's annual meeting this summer. Her husband, retired professor John Phillips, earned the same award four years ago.
The award is given to faculty members with distinguished careers and outstanding contributions to teaching, curriculum development, service to their institution, participation in professional activities, and academic research.
"Few can match Amy's enthusiasm for instruction," said professor George Plesko, head of the accounting department. "She loves the courses and the material she teaches, and cares deeply about her students and their success in the classroom and beyond."
"This is a wonderful accomplishment for Amy, and for the Department," Plesko continued. "This recognition highlights the School's national reputation for high quality research and teaching."
Dunbar and Phillips were the first instructors to teach online graduate accounting courses at UConn. The Master of Science in Accounting (MSA) program, which is now offered exclusively online, is ranked No. 8 in the nation by U.S. New & World Report.
Dunbar said she is still in awe of receiving the award.
"I know sometimes people say they were humbled by an award but I felt absolutely shocked! People who've received this award in the past, including my husband, are incredible people," she said. "I cried when I found out I'd been selected. I think the single factor that connects us all is that we love our students and love educating them. I'm still amazed that I received this award."
This past year has been one of personal hardship, Dunbar said, and the award in many ways renewed her spirit.
In her nomination, a doctoral student described Dunbar as "the most giving person" in any work setting; another nominator said Dunbar has inspired others to redefine the meaning of what it is to teach.
Dunbar is no stranger to academic recognition. She has 16 other awards for her accounting work, including winning the Outstanding MSA Professor Award seven times; the Graduate Teaching Award twice, and the Chancellor's Information Technology Award. Dunbar earned her Ph.D. in 1989 from the University of Texas at Austin and has made many contributions to her field. She has published research in The Journal of Public Economics, National Tax Journal, and JATA.
She will use the funds from the award, as well as her own money, to begin a scholarship program called the "Carry On Scholarship – UConn MSAccounting."
"Sometimes it's late at night and I'm interacting with students and I know they are just so tired," she said. "But I tell them to 'Carry on.' It's something that I share with my students. Set your goals and carry on."