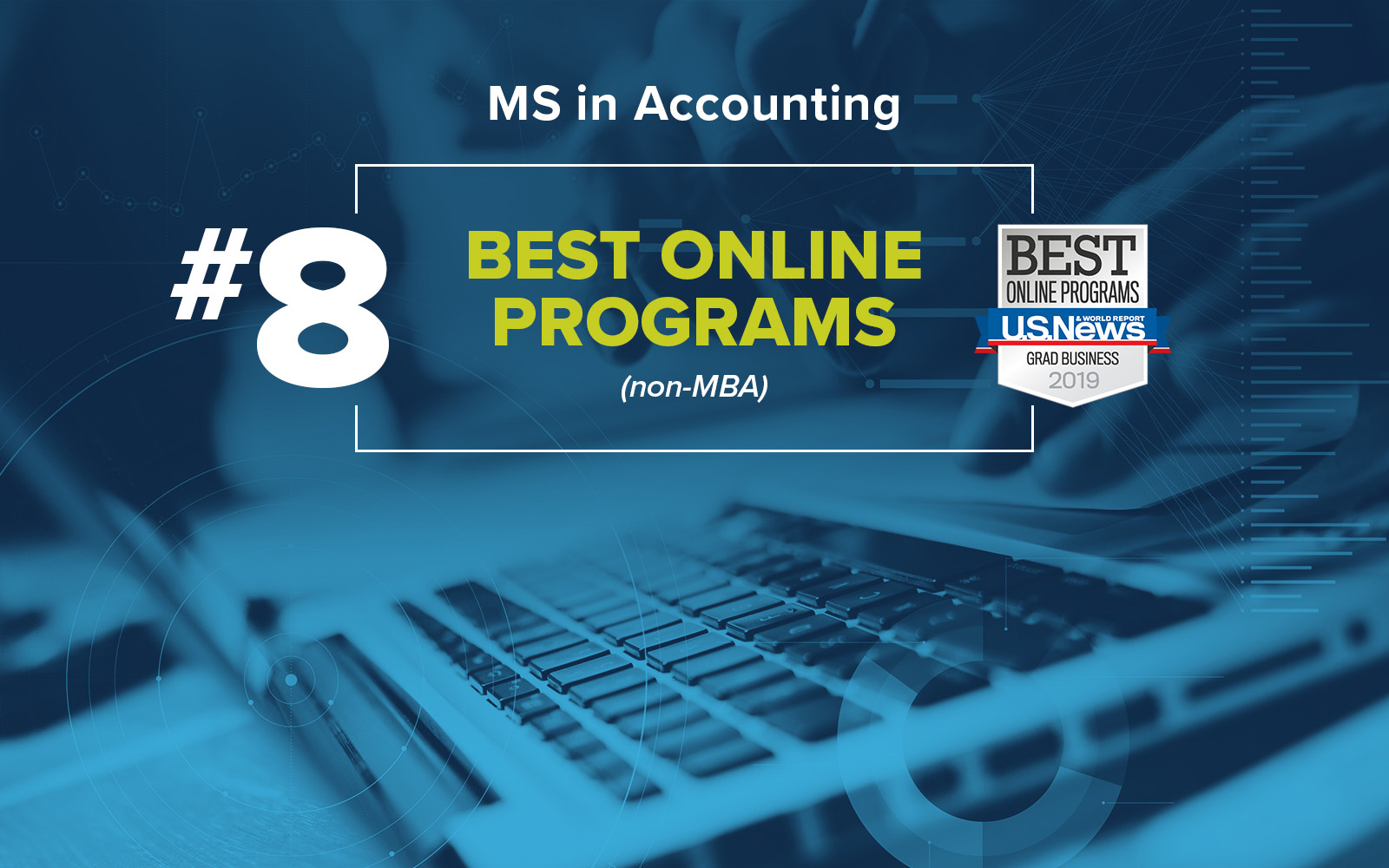 UConn's Master of Science in Accounting (MSA) program is again among the best in the nation, according to a study released today by U.S. News and World Report.
This is the fifth consecutive year that the UConn program has ranked in the Top 10 Best Online Graduate Business Programs. The program was ranked No. 8 overall and among the Top 5 public universities.
"Our consistent high ranking over the last five years is a result of our commitment to providing outstanding graduate education," said Professor George Plesko, head of the accounting department. "We are proud of our exceptional faculty and students."
The MSA program is accredited by the Association to Advance Collegiate Schools of Business (AACSB), considered the gold standard for business school evaluation. The program is celebrating its 20th anniversary this year, and was created when online education was brand new.
"Our long-standing reputation as a top-ranked program serves to verify our commitment to designing and delivering a superior degree for our students," said Ricki Livingston, director of online programs in accounting. "Such a reputation does not come easily, and requires everyone in the program to give their best efforts. We are continually seeking ways to improve our program and broaden our reach."
The programs were evaluated based on student engagement, admissions selectivity, peer reputation, faculty credentials and training and student services and technology, according to U.S. News.
The UConn MSA program recently added a Certificate in Accounting Analytics, and has been modified to allow those located far away, including active military members, to earn their degrees without attending orientation on campus.
The MSA faculty come from a wide variety of backgrounds ranging from tenured research professors to instructors who served as partners at Big 4 accounting firms. The program has thrived, in part, because it seeks continuous student feedback and can rapidly adapt to student recommendations.
One recent program graduate, Matthew Bradford, '16, '17 MSA, earned the coveted Elijah Watts Sells award, given to those who earn the highest CPA exam scores in the nation. Bradford earned the highest score in Connecticut and one of the best in the nation. "The accounting faculty is great. I couldn't have done it without them. Every class offered something that was on the CPA exam," Bradford said at the time his award was announced.