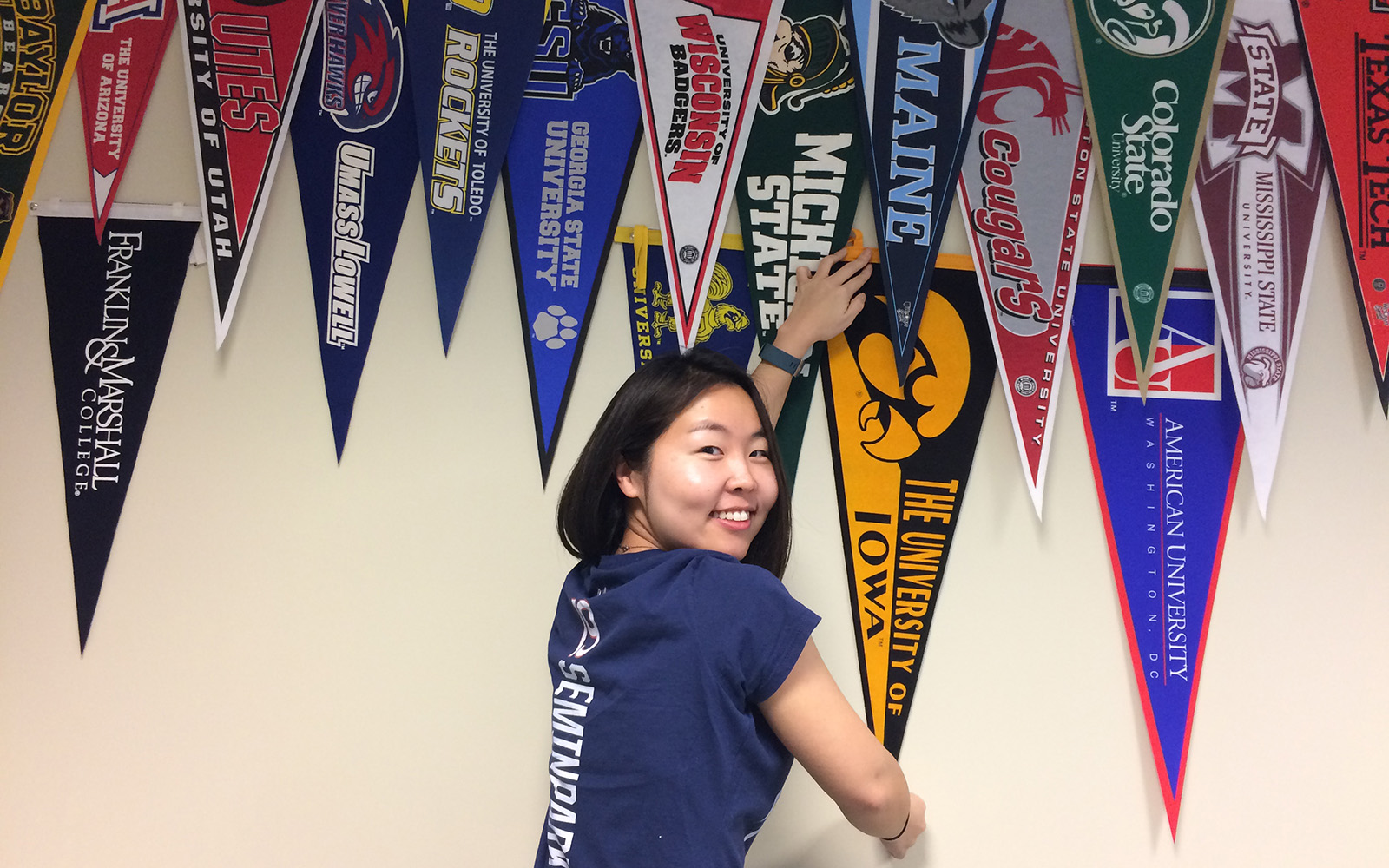 A few weeks ago Semin Park, a 5th year Management doctoral student, stopped by my office with a twinkle in her eye and a box in her hand. The box contained a university pennant that she would pin to my wall showing academic placements. Semin proudly let me know she had accepted a tenure track position with the University of Iowa to begin the Fall 2019 semester.
Today I learned that Semin has won the "Lee Hakel Award." This is a first place award that SIOP (Society for Industrial and Organizational Psychology) provides in support of dissertation proposals in the field of Industrial / Organizational Psychology or a closely related field (such as Organizational Behavior). An exceptional accomplishment! Congratulations Semin!




Nancy Crouch
Ph.D. Program Director, UConn School of Business
Nancy Crouch '12 MBA is the Ph.D. program director for UConn's School of Business. Nancy works with faculty and doctoral students from the departments of accounting, finance, management, marketing, and operations & information management. She spends free time in her vineyard.