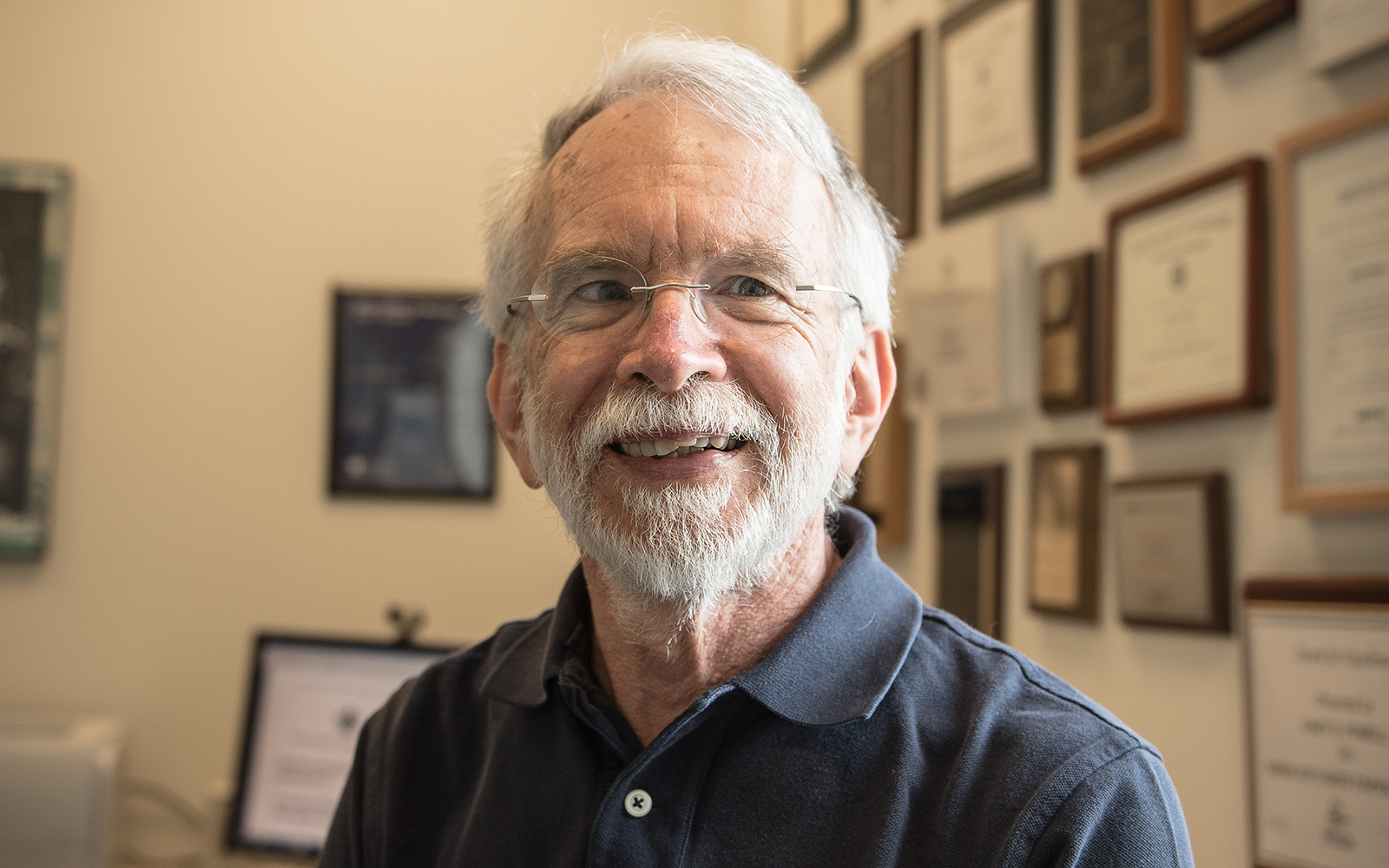 What will be the long-term impact of the #MeToo movement in the workplace and beyond?
A gathering of 100 scholars on sexual harassment and gender equality concluded that the depth and spectrum of change really is anyone's guess, according to Gary Powell, UConn management professor emeritus.
Powell was among the guest panelists at a symposium this summer titled, "Moving Beyond the Moment: What the #MeToo Movement Means for the Future of Careers," at the Academy of Management's 78th Annual Meeting in Chicago. He discussed the impact of sexual harassment in the workplace and the remarkable number of women who have come forward speaking out against abuse by high-powered individuals.
"It was very disturbing to everyone there, because we all know that there is bad behavior being exhibited by men in power; but what can we do to stop it is the bigger challenge," said Powell, who is renowned for his work on gender issues in the workplace, as well as the relationships between work and family.
The most important topic examined during the conference, to Powell, was a question no one was able to answer: what potential does the #MeToo movement have to affect the future of jobs and careers? Experts in this area of research claim that it is too early to tell, Powell said.
On one hand, effects could be positive if men in power become less likely to harass lower-level women because of fear of having their behavior receive public attention and damage their careers. On the other hand, effects could be negative if well-meaning men in power become reluctant to mentor lower-level women, which would help the women to advance in their careers, because of fear that their good intentions may be misinterpreted, he continued.
One recent event that has gained national attention is a situation involving the mistreatment and discontent of women working for athletic brand Nike. Anonymous surveys completed by Nike's women employees exposed the company's mistreatment and negligence of its women workers.
This led to six top male executives leaving the company, and national media attention on the company, Powell said. Almost every day, similar stories come to light and are being recognized in the U.S. Researchers cannot say that the #MeToo movement has caused these events to occur, he said. However, the strong correlation between them suggests that the movement may have had an effect inside Nike, Powell added.
"I had a young woman come up to me after a class and say, 'I see so much going on, what can I do?'" Powell said. "I said 'You've got to speak up and be an advocate for people being unfairly treated. There is no other alternative than to get engaged. This is our society. '"