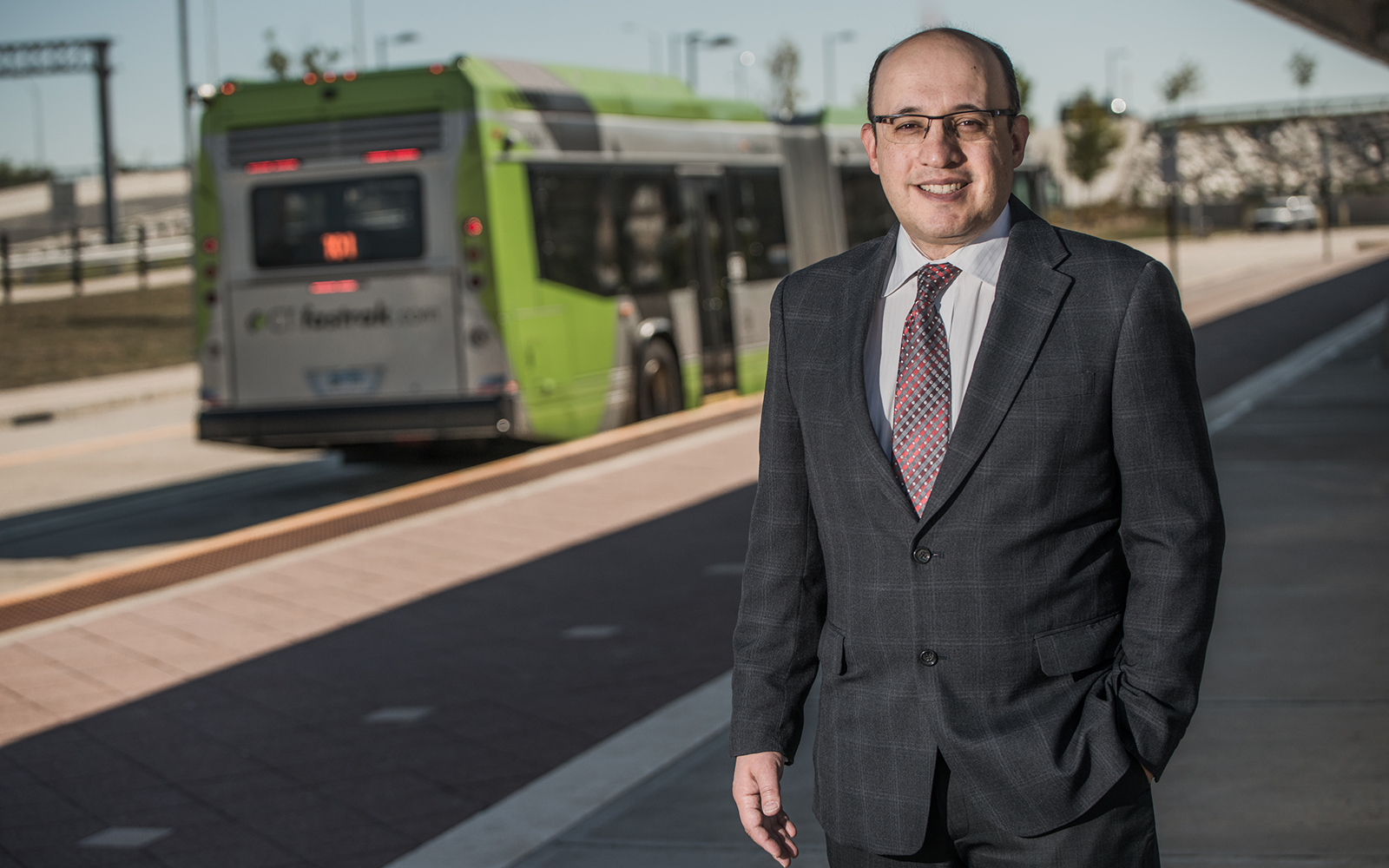 The Hartford Line is a new commuter rail service between New Haven and Springfield, Mass., with additional stops in suburbs along the 62-mile route. The service, a collaboration between the states of Connecticut and Massachusetts, will launch on Saturday, June 16.
Finance and Real Estate Professor Jeffrey Cohen sheds some light on what the new service will mean for Connecticut residents. Cohen's scholarly work involves transportation, and his recent accomplishments include investigating the business and real estate impacts of the new CTfastrak bus rapid transit service; and the impact of airplane and road noise on surrounding neighborhoods. He has received the 2017 Distinguished Member Award from the Transportation and Public Utilities Group of the Allied Social Sciences Association.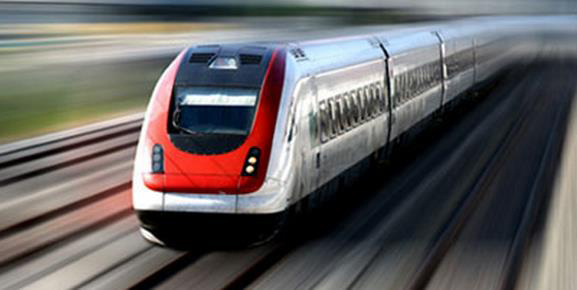 Why is this new passenger train service creating such excitement?
This is exciting for a number of reasons – it is faster than driving from New Haven to Hartford; it should help decrease congestion on I-91, especially during rush hours; and the fares are relatively inexpensive, especially now with rising gasoline prices. People can also sit on the train and work on their laptops, read the newspaper, or just snooze – none of which they can do while driving their cars.
Also, for people who don't have cars, this will give them access to jobs in the bigger cities in Connecticut and in Springfield. Even more exciting is the fact that the rail service will connect with the CTfastrak bus rapid transit service – which means people can hop on the bus in places like New Britain, and transfer in Hartford to rail service and get to Springfield or New Haven pretty easily. There will also be connections in New Haven with Metro North service, which means people in Springfield and Hartford can travel to destinations in Fairfield County and even New York City, without needing to drive a car.
The regular, advance-purchase, one-way fare between Hartford and New Haven is $8, with discounted tickets for weekly and monthly travel. With the monthly ticket, a commuter would pay $4.20 each way for a twice-daily commute. Given that gasoline costs more than $3 per gallon now, and the IRS has a published mileage reimbursement rate of approximately 54.5-cents per mile, the roughly 35 mile trip one-way between these two cities would be worth approximately $19.08. While there are no guarantees that the rail fares will stay at these rates over time, the same can be said about automobile transportation costs.
Do we in Connecticut lag behind other areas of the country in embracing public transportation?
We're not sure if Nutmeggers love their cars or are just resigned to driving as a way of life; they've been used to driving since the interstate highway system was built in the 1950s and 1960s, which brought I-84 and I-91 right through the heart of our state capital. Also, even though there are HOV lanes on some highways in the state, around 3 out of every 4 commuter cars still carry only one person.
The train will make it easier for commuters to be more plugged into 21st Century technology than they would be able to do when driving their own cars – texting, typing, and just relaxing with more screen time should be very enticing for people to embrace the new rail service.
Currently there are three trains scheduled in the morning heading south, and four trains heading north, with more on weekday afternoons. These are supplemented by Amtrak service. There is also ample parking at the major stations.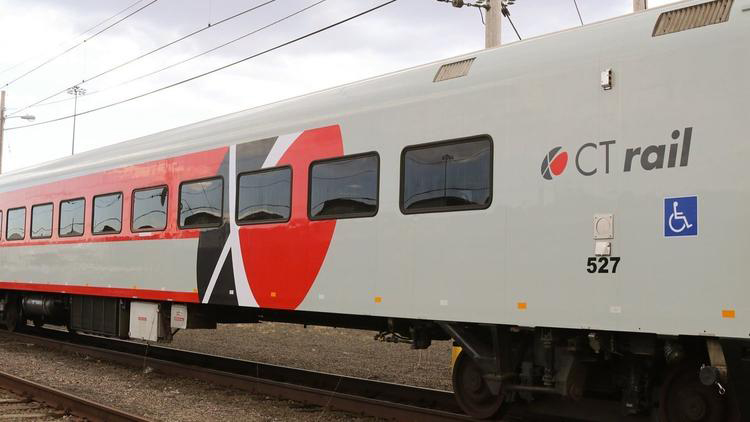 What was the impetus for developing this (and the CTfastrak) in addition to the available public transportation options? Who is paying for the launch of the new service and the future repairs, or will it be self-supporting?
In 2012, there was an interagency work group formed by the Connecticut Department of Transportation to study and encourage transit-oriented development. This concept is based on the belief that greater investments in transit will encourage people to live and work near the transit stations. With more people near the stations, there is a need for more businesses to cater to this population. All of this, in turn, is expected to expand the property tax base and enable local governments to fund more transit and other public services—a win-win situation. Transit-oriented development has already been occurring in some areas near the CTrail stations, such as in Meriden. The U.S. Department of Transportation, the Connecticut Department of Transportation and the State of Connecticut have funded the CTrail project.
If this service thrives, do you think it may lead to other transportation initiatives, such as high-speed train service to NYC, Boston or DC?
It very well may be the beginning of a new era that ushers in high-speed train service along the Northeast corridor. Boston and New York City are growing by leaps and bounds, with lots of job opportunities for skilled workers. It is only a matter of time before more people in these two big cities discover the hidden treasure of relatively low-priced real estate in central Connecticut. With fast inter-state transportation, it would be much easier for Greater Hartford and New Haven to start to be desirable suburbs of Boston and NYC. Again, it's exciting to imagine what might happen in the next decade as people begin to rely on the CTrail Hartford Line and we all look even further ahead to the possibilities with even faster rail service connecting us with Boston and New York.
What would you like people to consider?
Take a look back to the late 1800s, when U.S. city centers first developed around the train stations. People and businesses wanted to be near a train station because it would take less time to get to and from with this new, fast type of transportation. Trains quickly replaced water shipping as the fastest way to move merchandise from one city to another.
As the interstate highway system developed after World War II, cars became immensely popular and people have forgotten how convenient and comfortable train travel can be. We are now seeing a train renaissance in Connecticut – and it should have the same impact in cities on land values and job opportunities as what we saw back at the turn of the 20th Century.
We are now seeing a train renaissance in Connecticut – and it should have the same impact in cities on land values and job opportunities as what we saw back at the turn of the 20th Century. -Jeffrey Cohen
Next time you're planning to travel along the New Haven-Hartford-Springfield corridor, why not give it a try?