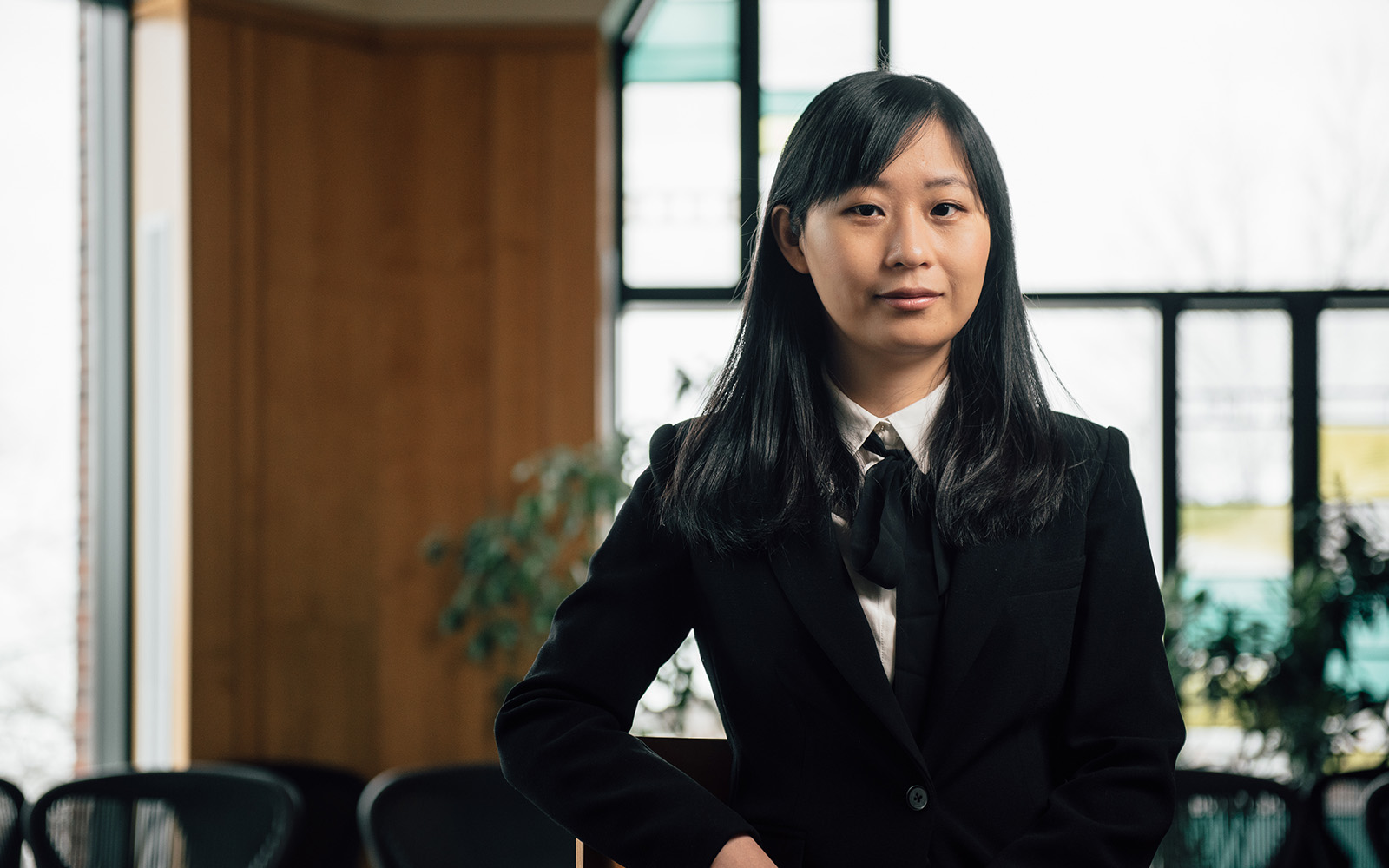 Savvy Social Media Tactics Boosted Airline Industry Following Devastating Crash
The crash of a passenger airplane is the ultimate public relations crisis for the airline industry.
But the opportunity to explore the way a distressed airline—and its competitors—handle that crisis on social media provides an outline for many different companies on the right and wrong way to address an industry emergency, said OPIM Professor Shu He.
In her paper, "Social Media Strategies in Product Harm Crises," He and her colleagues studied 56 major airlines, and their social media strategies, three months before and after the crash of Germanwings Flight 9525. They found that the March 2015 crash spawned significant changes in social media strategy across the airline industry.
Their work is forthcoming in Information Systems Research by the Institute for Operations Research and Management Sciences (INFORMS) and recently became available online.
"We are interested in how various companies can use social media as a competitive business tool," she said. The airline industry is one of the leading users of social media, so its experiences are somewhat more sophisticated than other industries and have strong ramifications for other business practices, He said.
"In research, we often talk about the offensive approach—using social media to entice consumers to try a product or take advantage of a service," He said. "But this paper also combines the second value of social media, the defensive strategies which address customer concerns quickly and assists in retaining them. The two approaches help companies think about the best allocation of resources during times of crisis."
Airline Pilot Had Suicidal Tendencies
Germanwings Flight 9525 was a low-cost, international passenger flight that departed from Barcelona, Spain, and was en route to Dusseldof, Germany. On March 24, 2015 the aircraft—owned by parent company Lufthansa—crashed north of Nice in the French Alps, killing all 150 passengers and crew. It was Germanwings' first fatal crash in its 18-year history and ultimately investigators found the crash was deliberately planned by the co-pilot, who had previously been treated for suicidal tendencies. Germanwings, or any company in crisis, is considered the "focal" company and its competitors the "non-focal" companies.
He and co-researchers Huaxia Rui, of the University of Rochester, and Andrew B. Whinston, of the University of Texas at Austin, found that non-focal airlines that do not directly compete with the focal airline decreased their "offensive" approach to social media by an average of 13 to 19 percent during the three months after the crash, but they increased their "defensive" social presence by 3 to 9 percent.
"The take-away is that when a competitive company experiences a crisis, other companies should use social media to both reduce the negative spillover effect and to improve their competitive advantage," she said.
Product-Harm Impacts Industries from Food to Automobiles
The ramifications extend far beyond the airline industry. A product-harm crisis occurs whenever a product is defective, contaminated or harmful to consumers and that information is widely publicized, she said.
Product-harm crises are common. In 2016 alone, 339 new recalls were reported by the Consumer Product Safety Commission, ranging from food to toys to motor vehicles. The focal firm not only has to compensate customers, it also has to work to repair its reputation. But other firms are also in a predicament, depending how similar their product is.
Recent examples include a massage industry giant that faces dozens of complaints of sexual misconduct by customers, a situation that could cast a shadow over similar businesses. Another example, He said, is the October supermarket recall of fresh-cut vegetables due to potential contamination. How should other firms address the consumer worries generated by another business?
On the dismal end of the spectrum, similar firms can suffer from the mistakes of their peer companies. Conversely, one firm's catastrophe can be a competitive advantage for another.
"We investigated how non-focal firms use social media to strategically respond to a product harm crisis, seeking a balance between the opportunity to attract new customers and the desire to retain existing ones," He said. "Social media is well suited for this purpose because of its customer favorability, interactive presence, and its almost instant feedback."
"Our paper makes several key contributions to the literature because this is the first study to empirically identify non-focal firms' strategic social media adjustment in response to a competitor's crisis. Our analysis suggests that the social media redirection is well justified and can offer guidance to firms in other industries as well," He said.