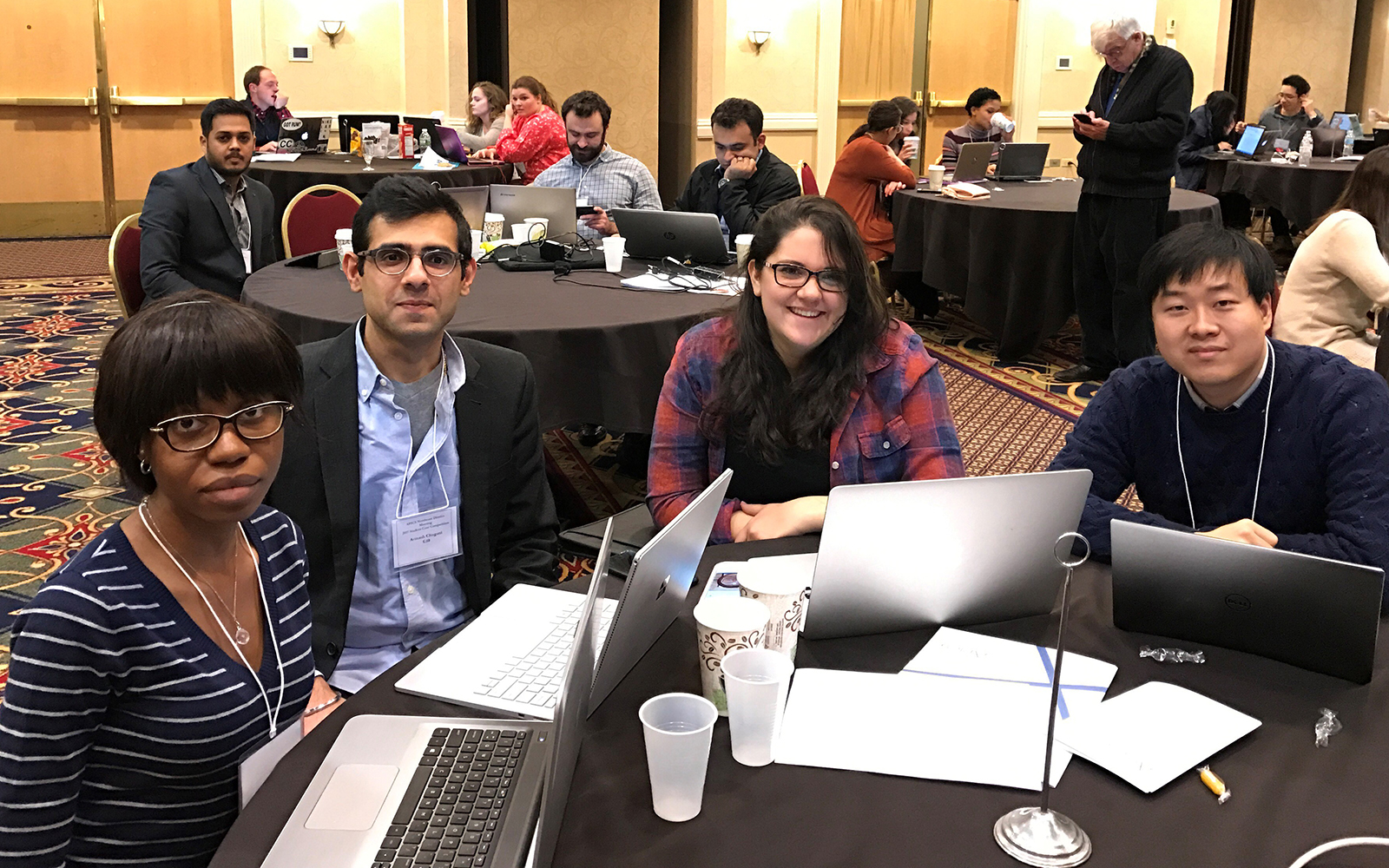 UConn Grad Students Victorious in Prestigious APICS Supply Chain Competition
A team of four UConn graduate students won the APICS Northeast Student Competition earlier this month, defeating competitors from RPI, Rutgers, UMass and more in a supply-chain contest. 
"The winning demonstrated the students' capability in applying concepts and insights learned to a complex business situation by analyzing, developing and executing solutions on both strategic and tactical levels," said OPIM Professor Cuihong Li. "It testifies to the strength of our students in business insights, analytical skills, communication, and teamwork."
The UConn team included: Cheng "Ted" Jin, Enuma Ezeife, Alexandra Buchanan and Avinash Chugani. They received the first-place prize in the graduate student division.
In the simulation-based competition, student teams are given a complex supply chain problem to solve. They have to make numerous decisions on different levels across the supply chain spanning the purchasing, operations, supply chain, and sales departments for a virtual juice company, to maximize the return on investment. Teams are evaluated based on both the simulation results and presentation of their strategies and learning experience.
"APICS Northeast Student Competition is the most prominent business case competition in supply chain management and it attracts business school students from across the Northeast," Li said.
The colleges that participated along with UConn on the graduate track this year include Rensselaer Polytechnic Institute, Rutgers University, University at Buffalo, Worcester Polytechnic Institutes, University of Massachusetts at Dartmouth, among others. The event was March 3-4 in Albany, N.Y.
APICS is a professional association for supply chain management and provides research, education and certification programs. UConn has won the competition several times in the past, but this time succeeded under a new format.