Four Alumni Inductees Chosen for Professional Achievement, Character, Service to Others
Four outstanding alumni will be inducted into the UConn School of Business' Hall of Fame in March. The ceremony, which draws hundreds of alumni and prominent business executives, is the School's premiere alumni recognition and networking event.
Inductees include: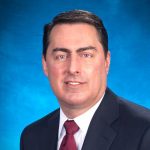 George Aylward '88, of Westfield, Mass., president and CEO of Virtus Investment Partners, Inc. one of the nation's fastest-growing asset management companies. Aylward joined the Board of Directors of the UConn Foundation in 2013 and has been an active supporter of the United Way, Greater Hartford Arts Council, Paralyzed Veterans of America and Connecticut Children's Medical Center.
Shari G. Cantor '81, of West Hartford, Conn., became the mayor of West Hartford, Conn. after many years serving on the Town Council there, and following a successful accounting career. Since 2013, Cantor has been a member of the UConn Board of Trustees. She has been actively involved with Foodshare Inc., B'nai B'rith Hillel Foundation, and the American Heart Association.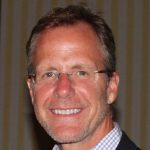 John Fodor '85, of Southborough, Mass., is an experienced global business leader, who recently retired as executive vice president of global distribution and a board member for The Capital Group/American Funds. He remains active in the business community as an investor, educator and consultant. Fodor serves on the Dean's Advisory Cabinet and is a frequent guest lecturer at the School of Business. The Fodor family's civic engagement includes higher education, land preservation and support for children and adults with life challenges.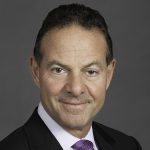 John Malfettone '77, of Trumbull, Conn., is a senior managing director, chief compliance officer and the leader of portfolio procurement/portfolio insurance programs at Clayton, Dubilier & Rice, Inc., a private equity firm in New York City that typically acquires underperforming units of large corporations and works to improve operations. Previously, Malfettone was a partner, chief operating officer and chief compliance officer at Oak Hill Capital Partners. He has been a member of the UConn Foundation board since 2010 and his family participates in Building with Books and supports Stamford and Bridgeport hospitals.
The Hall of Fame induction is March 24, 2017 at the Hartford Marriott Downtown. For ticket information and/or sponsorship opportunities, please contact Amanda Spada at 860-486-5498 or amanda.spada@uconn.edu.
"The Hall of Fame celebration is the School of Business' signature event," said Dean John A. Elliott. "It was established to recognize alumni whose professional achievements, character and commitment to others have placed them among an elite group of graduates. We are pleased to honor and celebrate these four graduates who exemplify the values of a UConn business education."